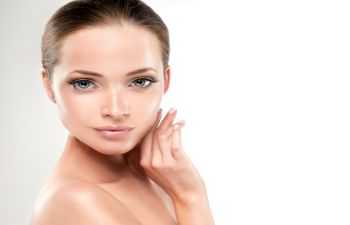 Among the latest trends in non-surgical facial rejuvenation, and the secret behind many of the city's freshest faces, the Platelet Rich Plasma (PRP) Facial is a natural way to revitalize tired or aging skin. With growth factors and bioactive proteins that are extracted from an individual's own blood supply, the facial treatment harnesses the body's innate ability to heal and repair skin tissues. As such, the PRP Facial, which is often referred to as the "Vampire" Facelift, improves an individual's complexion by stimulating cell growth and collagen production. Whether a patient has fine lines, wrinkles, hyperpigmentation, melasma or scarring, the Platelet Rich Plasma Facial is a non-traditional approach to anti-aging and beauty.
One of the greatest benefits of the PRP Facial is that it restores the natural youthfulness and radiance of an individual's skin, without compromising their natural facial characteristics. The process begins by taking a small sample of patient's blood. The blood is then placed into a centrifuge machine, where it is spun rapidly to isolate the rich blood platelets from the rest of the blood mixture. Next, the plasma is spread onto the surface of the patient's skin, and is followed by a microneedling treatment that helps the skin absorb the proteins.
The Cleveland Clinic explains that microneedling is exactly what it sounds like—a procedure that creates a series of tiny, superficial punctures using sterile needles. When performed in tandem, the PRP and microneedling procedure signal cell migration and the production of collagen. As multiple layers of the skin are targeted, the integrative treatment enhances the appearance and overall quality of skin. What's more, the PRP Facial can be combined with other cosmetic services such as dermal fillers and/or BOTOX to address areas with deeper lines and wrinkles.
City Facial Plastics – Advanced Options To Improve Your Appearance
At City Facial Plastics in Manhattan, we realize that the blood in human veins could be the solution for helping achieve a more youthful appearance. That's why we offer the PRP Facial as an advanced option for patients seeking non-surgical facial rejuvenation.
Platelet Rich Plasma provides enormous benefits for the skin, as it is rich in growth factors and bioactive proteins. In turn, PRP helps skin function at a higher level, while boosting collagen and elastin. Finally, the powerful plasma acts as an antioxidant with hydrating properties. The visual benefits of a PRP Facial include greater skin elasticity and even skin tone, along with diminished lines and wrinkles.
Do you have premature fine lines and wrinkles? Does your skin appear dull and tired? Perhaps you've sustained years of sun exposure that has resulted in discoloration and damage. You'll be pleased to know that the PRP Facial is an ideal option for almost anyone, and is considered a low-risk treatment. Because it uses a patient's own blood, there's no risk of an allergic reaction.
With continuous five star ratings from patients, Dr. Gary Linkov is a dual Ivy League educated facial plastic surgeon with a passion for improving patients' lives. To schedule an appointment with Dr. Linkov at City Facial Plastics, call today!