Page Updated: Mar 8, 2021
Dr. Linkov is an experienced plastic surgeon with impressive credentials in his field. He has an in-depth understanding of the facial structure of skin, fat, bone, muscles, nerves and tendons. He is an expert on how they should be manipulated to improve aesthetics and function. For those with certain facial paralysis issues, Dr. Linkov uses advanced techniques to improve the appearance of the face to combat twitching, drooping and other problems.
Types of Facial Nerve Damage
There are several major nerves that impact the facial muscles. If they are damaged from trauma or impacted by illness, the appearance and function of the face can be changed. Some conditions like shingles or Bell's palsy cause nerve damage that creates temporary paralysis or muscle spasms. Nerve damage may also be permanent. Depending on the type of facial nerve damage, there are options to improve function and appearance. Some of the nerve damage issues we treat include:
If you are suffering from changes to your face due to nerve damage or facial paralysis, contact us at City Facial Plastics. We can schedule a consultation with Dr. Linkov to discuss the options available for addressing your facial paralysis.
★★★★★
I'll start to say that my experience with dr. Gary Linkov was amazing. He is very warm and tender, listens carefully to what you want done. When it comes to your face, you just can't trust any doctor, however I made a great choice with him, and I dont regret it. Procedure went smooth and painless. He makes you feel calm. I trusted him the whole time with my lip lift . Thank you so much dr. Linkov…also his assistant and his coordinator Bianca. Great team. I recommend this place 100%.
Sylvia Melendez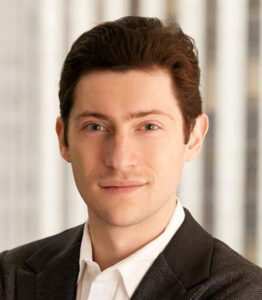 Dr. Linkov is a double board-certified by the American Academy of Facial Plastic and Reconstructive Surgery and the American Board of Otolaryngology-Head & Neck Surgery. A native of New York, Dr. Linkov graduated as a salutatorian from Cornell University and received his Medical Degree at Columbia University College of Physicians and Surgeons. Dr. Linkov conducted advanced head and neck cancer research at the world-renowned Memorial Sloan Kettering Cancer Center. Currently, Dr. Linkov is Adjunct Assistant Professor at NYU teaching Rhinoplasty.
Dr. Linkov is New York's top-rated facial plastic surgeon specializing in lip lift, facelift, rhinoplasty, and hair transplant. Voted top 5 lip lift surgeons in the US, he is listed in the prestigious SuperDoctors New York™ registry and featured on the Dr. Oz Show, where he discussed the state-of-the-art hair transplantation procedure.