Page Updated: Apr 28, 2021
BEFORE & AFTER
★★★★★
Dr. Linkov is a highly trained doctor who made me feel comfortable the minute I walked in. I came to Dr. Linkov for a mole removal procedure. I was super nervous but Dr. Linkov went through all the steps and addressed all my concerns. He was thoughtful, honest and attentive with his approach in answering all my questions. During the procedure, Dr. Linkov was delicate and took his time. He made sure I was doing okay every couple of minutes. After the procedure was completed, Dr. Linkov called me the next day to check on the healing process. Because of Dr. Linkov's expertise and care for his patients, I highly recommend this doctor. I am happy with the results and thankful for Dr. Linkov!
Monika Mannan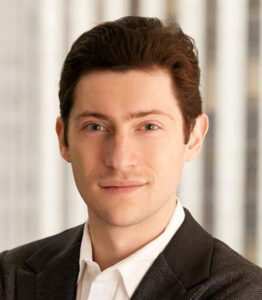 Dr. Linkov is a double board-certified by the American Academy of Facial Plastic and Reconstructive Surgery and the American Board of Otolaryngology-Head & Neck Surgery. A native of New York, Dr. Linkov graduated as a salutatorian from Cornell University and received his Medical Degree at Columbia University College of Physicians and Surgeons. Dr. Linkov conducted advanced head and neck cancer research at the world-renowned Memorial Sloan Kettering Cancer Center. Currently, Dr. Linkov is Adjunct Assistant Professor at NYU teaching Rhinoplasty.
Dr. Linkov is New York's top-rated facial plastic surgeon specializing in lip lift, facelift, rhinoplasty, and hair transplant. Voted top 5 lip lift surgeons in the US, he is listed in the prestigious SuperDoctors New York™ registry and featured on the Dr. Oz Show, where he discussed the state-of-the-art hair transplantation procedure.