Pages on our website are being reviewed periodically by our trained staff and automatically with the help of axe: the Accessibility Engine software, to evaluate for compliance to accessibility guidelines. This is an ongoing process to improve the content accessibility of our website and issues that might come to us are being taken care of.
Contact Us
Should you have any difficulty accessing the content of this site or have accessibility concerns, please contact using this form or if you would prefer not to use the form, you may email us at info@cityfp.com .
Accessibility features of this website
Style switcher
If you find the text is too hard to read because of its color, please use the style switcher button available in the upper left side of every page. It will change the texts on our website and its background so that it can be read by people with moderately low vision
Text size
If you find the text on this site is too small, you can change it easily with a built-in zoom feature available in every modern browser. To do this select the appropriate option from the web browser menu or use the following keyboard combination
Zoom in: Ctrl +
Zoom out: Ctrl –
Motion Controls
All moving, blinking, scrolling and auto-updating elements on our website have an option to stop them right next to them.
Volume Control
Each video and audio file on our website has its own volume control available at the bottom right side of the media player.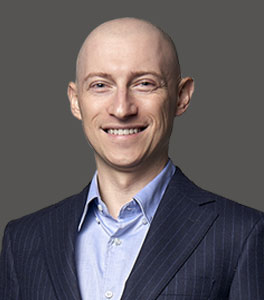 Dr. Linkov is a double board-certified by the American Academy of Facial Plastic and Reconstructive Surgery and the American Board of Otolaryngology-Head & Neck Surgery. A native of New York, Dr. Linkov graduated as a salutatorian from Cornell University and received his Medical Degree at Columbia University College of Physicians and Surgeons. Dr. Linkov conducted advanced head and neck cancer research at the world-renowned Memorial Sloan Kettering Cancer Center. Dr. Linkov is a former Adjunct Assistant Professor at New York University (NYU), where he taught Rhinoplasty.
Dr. Linkov is a top-rated facial plastic surgeon in New York who specializes in lip lift, facelift, rhinoplasty, and hair transplant. He has been named one of the top 5 lip lift surgeons in the United States, is listed in the prestigious SuperDoctors New York™ registry, and has appeared on the Dr. Oz Show, where he discussed the state-of-the-art hair transplantation procedure.