What Is Facial Cosmetic Surgery?
Facial cosmetic surgery, which is sometimes called facial plastic surgery or facial aesthetic surgery, is a surgical discipline focused on improving the appearance of the face. This is in contrast to cosmetic facial reconstruction surgery, in which there has been a prior insult or trauma to the face. Many different types of procedures, summarized below, constitute facial cosmetic surgery.
Certain facial features or proportions can invite a negative social response. This can then further impact upon the psychological state of an individual. People may withdraw from social interactions and have lower levels of self-esteem. Attractive individuals tend to have higher self-esteem and greater academic as well as occupational satisfaction. Luckily, facial cosmetic surgery options can help those who struggle to accept their facial appearance.
Who Is a Good Candidate for Facial Cosmetic Surgery?
People who become interested in facial cosmetic surgery stem from two main categories:
Inherited facial features – These are characteristics that we are born with and grow up with. They shape our early development and contribute to how others see us and treat us. Some people with certain physical traits experience ridicule and bullying while others are looking to achieve a certain refined aesthetic based on personal preference.
Age-acquired facial features – As we age, the effects of gravity and volume loss cause many facial changes, such as jowls or a droopy nasal tip. People may be at the peak of their career and want to refresh their look to stay productive and successful. Others do not recognize themselves in the mirror and look much older than they feel.
It is important to understand the potential shortcomings of facial plastic surgery options. Surgery may raise your self-esteem but it will not fix every life's problem. It is also important to realize that facial cosmetic surgery is not meant to make you look like somebody else, including a celebrity. Instead, it is meant to enhance your existing face.
★★★★★
Received PRP and cosmetic work from Dr. Gary Linkov and he was truly a professional and amazing Doctor. The entire experience was very comfortable and I felt very well taken care of. I highly recommend this doctor for any of your health and cosmetic needs.
Ben Klyachman
What Are the Types of Facial Cosmetic Surgery?
The types of facial cosmetic surgery options can best be outlined based on the facial area.
Forehead
Nose
Eyes
Ears
Lips
Cheeks
Lower Face
Neck
Are Patients Satisfied After Facial Cosmetic Surgery in Manhattan, NY?
Satisfaction rates are high for facial cosmetic surgery. Surgery, however, is usually not easily reversible. That is why it is very important to pick the best-rated facial plastic surgeon in UES, Manhattan to improve your appearance.
What Is the Cost of Facial Cosmetic Surgery in New York?
The cost of facial cosmetic surgery is often not covered by insurance and is a combination of a surgeon's fee, facility fee, and anesthesia fee. These are sometimes reported as a combined fee in certain offices and other times broken down into their components in other offices. The actual cost of a particular facial cosmetic or facial plastic surgery will vary by location, surgeon experience and demand, along with the anticipated complexity of the surgery.
What Is the Difference Between Facial Cosmetic Surgery and Facial Plastic Surgery?
Facial plastic surgery can include cosmetic or reconstructive procedures on the face. Facial cosmetic surgery refers more specifically to aesthetic, or cosmetic, procedures performed on the face. These terms are often used interchangeably. All facial surgeries are in some way cosmetic in that because the face is always on display, a surgeon operating on the face needs to consider the effect on cosmesis with every procedure.
Who Performs Facial Cosmetic Surgery?
The following types of specialists may be qualified to perform facial cosmetic surgery (though certain specialists will usually focus on specific facial cosmetic surgeries that relate to their training):
Plastic surgeons (general)
Facial plastic surgeons
Cosmetic surgeons (general)
Oral surgeons
Dermatologists
Oculoplastic surgeons
Be sure to verify credentialing, read reviews, and check out before and after photos before choosing a specialist.
Who Is the Best Facial Cosmetic Surgeon in NYC?
Dr. Gary Linkov is a board-certified facial plastic surgeon in Manhattan, NYC. He is the Chief of Otolaryngology and Facial Plastic Surgery for the Veterans Hospital in Brooklyn, NY, where he operates on complex facial deformities, serving our country's veterans. Dr. Linkov's private practice in NYC focuses on facial cosmetic surgery.
Exceptional Facial Transformations
Whether you want to change the shape of your nose or are looking for options to restore a healthy head of hair, our team at City Facial Plastics can help. Our clinic offers cutting-edge techniques and technology to perform intricate surgical and non-surgical cosmetic procedures for our patients. Every patient receives personalized attention from our knowledgeable team. This is whether you come to us for a quick cosmetic injection or a complex surgical procedure.
Learn more about options for facial transformations on our links to pages below:
If you are ready to explore the options for transforming your facial appearance, come visit us at our clinic in Manhattan's Upper East Side. Contact City Facial Plastics today to schedule your facial cosmetic surgery consultation with a top-rated plastic surgeon in New York City Dr. Gary Linkov. Begin your journey to a new and improved you.
★★★★★
I'll start to say that my experience with dr. Gary Linkov was amazing. He is very warm and tender, listens carefully to what you want done. When it comes to your face, you just can't trust any doctor, however I made a great choice with him, and I dont regret it. Procedure went smooth and painless. He makes you feel calm. I trusted him the whole time with my lip lift . Thank you so much dr. Linkov…also his assistant and his coordinator Bianca. Great team. I recommend this place 100%.
Sylvia Melendez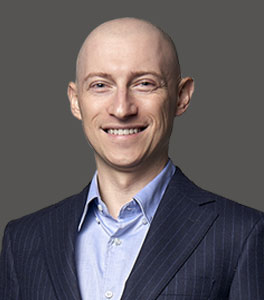 Dr. Linkov is a double board-certified by the American Academy of Facial Plastic and Reconstructive Surgery and the American Board of Otolaryngology-Head & Neck Surgery. A native of New York, Dr. Linkov graduated as a salutatorian from Cornell University and received his Medical Degree at Columbia University College of Physicians and Surgeons. Dr. Linkov conducted advanced head and neck cancer research at the world-renowned Memorial Sloan Kettering Cancer Center. Dr. Linkov is a former Adjunct Assistant Professor at New York University (NYU), where he taught Rhinoplasty.
Dr. Linkov is a top-rated facial plastic surgeon in New York who specializes in lip lift, facelift, rhinoplasty, and hair transplant. He has been named one of the top 5 lip lift surgeons in the United States, is listed in the prestigious SuperDoctors New York™ registry, and has appeared on the Dr. Oz Show, where he discussed the state-of-the-art hair transplantation procedure.