Lip Enhancement & Augmentation Procedures
Full, well-formed lips are a wonderful asset to enhance your appearance. However, genetics and aging affect whether you have the full, balanced lips you desire. When the upper lip seems too thin or too long or the corners of the lips turn down, a lip lift surgery can improve the appearance of your mouth. Dr. Gary Linkov at City Facial Plastics specializes in upper lip lift surgery to for his patients of all ages at our clinic in Manhattan's Upper East Side.
Some people are born with thin lips or more space between their nose and mouth. While this is a natural occurrence, it can make the face seem unbalanced. The upper pink lip can look too thin, and the mouth seems smaller. A lip lift can minimize this space and enhance the upper lip to improve the overall appearance of the mouth and provide facial balance.
Lips change with age, losing volume and sagging due to loss of collagen and fat. A lip lift can address these issues, revealing more of the pink lip and repositioning the upper lip. There are different techniques that are used to lift the lip for a more youthful appearance. Corners are lifted to erase a perpetual frown, and the upper lift can be redefined. Dr. Linkov at City Facial Plastics in UES, Manhattan customizes each lip lift procedure to meet the desires of his patients, creating the stunning lips they crave.
What Is Lip Enhancement?
Lip enhancement is, broadly, any procedure that augments or improves the appearance of the lips. Lip enhancement can be temporary or permanent, reversible or irreversible, and localized or generalized depending on your goals. How you feel about your appearance and the changes you wish to make will help determine whether you will benefit from lip enhancement surgery and if so, which type would suit you best.
Over the past 20 years, lip enhancement has become increasingly popular. In 2018 alone, over 30,000 lip enhancement procedures were performed, and this number does not even include injectable procedures. This represents a 66% increase in procedures compared to the year 2000 and a 4% increase compared to the year 2017. Wondering if lip augmentation may be right for you? Read more to learn all about the various kinds of lip augmentation procedures that exist.
Lip Enhancement Before and After
Lip Lift Case 1
3 months post elelyft lip lift. Starting philtral length: 13mm. Skin excised: 5mm. This beautiful patient is in love with her new lips!!! The smile says it all!
Lip Lift Case 2
3 months post elelyft lip lift. Starting philtral length: 13mm. Skin excised: 4mm. Even short philtrums offer the opportinuty for reshaping and tweaking the upper lip to improve the aesthetic. Her healing is simply exquisite. We are planning a corner lip lift to further refine the lateral aspect of the upper lip.
Lip Lift Case 3
3 months post elelyft lip lift. Starting philtral length: 13mm. Skin excised: 4mm. Even short philtrums offer the opportinuty for reshaping and tweaking the upper lip to improve the aesthetic.
Lip Lift Case 4
5 months after an elelyft lip lift. Observe how natural and elegant the lower face looks after the lip lift, and the gorgeous proportions with the rest of the face.
Lip Lift Case 5
3 months status post elelyft ethnic lip lift. A conservative lift was performed on this beauitful patient to reduce the philtrum, without distorting natural lip aesthetics. She is thrilled with her results!
Lip Lift Case 6
4 months status post elelyft lip lift. This gorgeous patient desired a shorter philtrum and more upper tooth show – which is exactly what she got. The incision healed marvelously – no lasers!
Lip Lift Case 7
4 months status post elelyft lip lift. Incredible what a lip lift was able to do for this gorgeous patient! It has restored youthfulness and elegance and really helps her face shine.
Lip Lift Case 8
1 YEAR status post elelyft lip lift. A beautiful result was achieved in a women who started out with a relatively short philtrum but really want to improve her tooth show. Her scar is barely visible! She had no laser and no other resurfacing treatment for the scar. Our photography has also improved 🙂
Lip Lift Case 9
3 months status post elelyft lip lift. This beautiful patient wanted this surgery for 10 years and is so happy with her rejuvenated results!
Lip Lift Case 10
3 months status post elelyft lip lift. She was ecstatic about her increased tooth show and overall lip volume. Look how beautiful her new lip shape is.
Lip Lift Case 11
5 weeks status post male elelyft lip lift. This nice guy desired a more feminine upper lip and had been thinking of getting an upper lip lift for over 10 years! Being of his preexisting upper dental show, we had to be conservative with the excision. His husband was originally apprehensive about the surgery but they both love the results.
Lip Lift Case 12
5 months status post elelyft lip lift. Perfect example of how a shorter philtrum can expose the upper teeth, enhance the lip, and just create an all around beautiful youthful and natural transformation.
Lip Lift Case 13
5 weeks status post elelyft lip lift. This young woman sought out a plastic surgeon for 3 years and finally got the pout she dreamed of.
What Are the Types of Lip Enhancements?
There are many different types of lip enhancement procedures at City Facial Plastics. To help you understand all of the available options, it is best to first decide whether you desire a temporary or permanent procedure. Temporary and permanent types of lip enhancement surgeries are summarized below.
Temporary lip enhancements
Plasma lip lift
Plasma lip lift is a type of temporary lip augmentation procedure where plasma gas is combined with an electric current to create pinpoint burns on the skin. As the skin heals it becomes tighter and the upper lip is temporarily raised. Results can last anywhere from 6 months to 6 years.
Thread lip lift
Thread lip lift involves the placement of dissolvable stitches in the skin above the lip in such a way that the upper lip is pulled upward and is elongated. Results of thread lip lift typically last 6 to 12 months.
Botox lip flip
Botox lip lit is a type of lip enhancement where botox is injected into the certain muscles of the upper lip. This causes the muscles to relax and the upper lip then rolls upward ("flips") in such a way that the upper lip appears enlarged. Botox lip lift results last 2 to 4 months.
★★★★★
I find doctor Linkov to be very pleasant, very sociable and very good at what he does. I am very pleased with my lip lift. Since i was so pleased I decided to continue doing injections with him as well.
Donna Bubnis
Filler
Lip filler is used to give a plumper appearance to the lips. Our bodies naturally produce a substance called hyaluronic acid which helps hydrate areas such as the skin, connective tissue, and joints. Filler is a type of synthetic hyaluronic acid that is injected under the skin to increase the volume in the area, acting as a sponge. Lips are one of the most common areas where filler is used. There are two main types of filler, Restylane and Juvederm.
Restylane
Restylane is a type of filler made by the company Galderma. Restylane and Restylane Silk filler are both FDA-approved for the use of lip enhancement in people over the age of 21. Due to its chemical properties, Restylane tends to stay in the exact place where it is injected, so it can deliver volume to a very particular area. Effects can last 6 to 9 months.
Juvederm
Juvederm is a type of filler made by the company Allergan. Juvederm Ultra XC and Juvederm Volbella XC are indicated for lip augmentation. Juvederm fillers are smoother than Restylane, so they can spread out under the injection site and deliver volume to a wider area. They also absorb more water than Restylane which leads to a fuller appearance. Effects can last 6 to 9 months.
Permanent lip enhancements
Lip lift
Lip lift is a surgical procedure where skin under the nose is removed and the remaining tissue is sutured back together to give a lifted appearance to the upper lip. Additionally, a lip lift can increase teeth show and better define the cupid's bow aspect of the lip. Lip lift can involve the entire lip or the corners only.
Fat transfer
Fat transfer, or fat grafting, is the transfer of fat from one part of the body into another. Common donor sites for fat transfer are the abdomen and thighs. A small amount of liposuction is performed on the donor site, and the fat is then processed and injected into the lip. Fat transfer is a popular option, however, long-term results are variable.
Lip implantation
Lip implantation is the process of enlarging the lip via the insertion of either a biologic or synthetic implant. Biologic implants include superficial musculoaponeurotic system (SMAS) grafts, autologous dermal grafts, and commercially prepared biologic grafts such as acellular human dermis  (Alloderm, Cymetra) and bovine collagen (Zyderm, Zyplast). Synthetic implants include silicone and expanded polytetrofluoroethylene (ePTFE).
What Is the Recovery From Lip Enhancement?
Recovery after a lip enhancement surgery in New York City varies greatly depending on the type of procedure performed. Temporary lip enhancement procedures tend to have minimal recovery times, which include swelling and occasional bruising, typically on the order of days. Permanent lip enhancement surgery is more complex, and recovery times can range from weeks to months.
What Are the Risks and Complications of Lip Enhancement?
All procedures have risks, and lip enhancement procedures are no exception. Temporary lip enhancement surgeries tend to have minimal risks and complications, however, there are a few serious complications to be aware of. Bleeding and infection can occur in thread lip lift, botox lip flip, and lip filler. Lip filler can also cause vascular occlusion, which is a blockage of certain blood vessels, which can be associated with skin changes and very rarely blindness.
Permanent lip enhancing procedures are generally considered higher risk than temporary procedures. Bleeding, infection, scarring, and unfavorable, irreversible aesthetic outcomes can occur in fat transfer, lip lift, and lip implantation. Silicone implantation into the lips can cause a chronic inflammatory process as well.
Are Patients Satisfied After Lip Enhancement in Manhattan, NYC?
Lip enhancement procedures can be life-changing for many people. Regardless of the type of cosmetic lip enhancement surgery, Dr. Linkov's patients are extremely happy with their results. To see images of Dr. Linkov's satisfied patients, please take a look at the before and after photos below.
What Is the Cost of Lip Enhancement in NYC?
The price of lip enhancement in New York differs based on the type of lip enhancement surgery. For temporary lip enhancement procedures, the price can range. It is important to note that because these procedures are temporary, they need to be repeated for continued results, so the total cost can accumulate over time. Permanent lip augmentation procedures generally price increase based on the anticipated complexity of the surgery.
What separates Dr. Linkov from other NYC lip enhancement doctors is that he truly listens to his patients. By learning your needs and goals, he will not only help you decide which lip enhancement procedure is the best fit but perform this procedure with grace and precision.
Cosmetic Lip Enhancement
Adult patients of all ages benefit from a surgical lip lift procedure. Some of us are born with a long space above the upper lip and under the nose, while other people acquire this look. No matter what your age, this procedure is designed to shorten the space above the upper lip. Even patients in their twenties undergo this procedure with fantastic results.
If your lips are not as full as you prefer and there is a long space above your lip, you may benefit from this procedure. In addition, patients who experience the phenomenon known as "duck lips" after filler injections, may instead be better served by a lip lift procedure. Fillers sometimes increase the anterior projection of the lips, while a lip lift restores a more natural curvature.
If you are interested in exploring whether a lip lift procedure is right for you, contact us at City Facial Plastics today. We will schedule a consultation appointment for you to meet with an internationally recognized facial plastic surgeon in Manhattan, NY Dr. Linkov to discuss lip enhancement options.
★★★★★
I met Dr. Linkov for a consultation. He spent quality time with me, going over what I was interested in having done and the best ways to achieve that. He has excellent rapport with clients along with high quality training and education. I wanted to start with some fillers to fill out my lips in certain places and did 3 areas of Jeuveau. His touch was so painless and I did not have any bruising whatsoever. I already see results and his filler placement was done with such perfection. I'm so happy with his work. I will be having a neck and lower face lift in the fall and I will only trust his expertise and hands. He really made me feel cared for, comfortable and valued. I highly recommend seeing Dr. Gary Linkov.
L D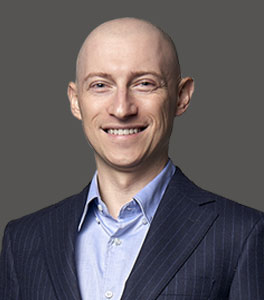 Dr. Linkov is a double board-certified by the American Academy of Facial Plastic and Reconstructive Surgery and the American Board of Otolaryngology-Head & Neck Surgery. A native of New York, Dr. Linkov graduated as a salutatorian from Cornell University and received his Medical Degree at Columbia University College of Physicians and Surgeons. Dr. Linkov conducted advanced head and neck cancer research at the world-renowned Memorial Sloan Kettering Cancer Center. Dr. Linkov is a former Adjunct Assistant Professor at New York University (NYU), where he taught Rhinoplasty.
Dr. Linkov is a top-rated facial plastic surgeon in New York who specializes in lip lift, facelift, rhinoplasty, and hair transplant. He has been named one of the top 5 lip lift surgeons in the United States, is listed in the prestigious SuperDoctors New York™ registry, and has appeared on the Dr. Oz Show, where he discussed the state-of-the-art hair transplantation procedure.