What Are the Possible Hair Growth and Restoration Treatments?
Many plastic surgeons rely on assistants to perform FUE extractions. Dr. Gary Linkov personally performs FUE extractions, creates the recipient site and designs the hairline, providing every patient with a personalized experience at City Facial Plastics in Midtown, Manhattan. Our team of assistants works with New York plastic surgeon Dr. Linkov to ensure that patients benefit the most from hair loss treatments, including:
Losing hair, at any age, is a psychologically challenging process. Some people lose their hair rapidly and others lose it slowly over time. While it may seem hopeless at times, there are treatment options that can help. Advanced hair restoration is available for men and women.
★★★★★
I highly recommend Dr. Linkov! I was looking for a doctor to try PRP treatments to stimulate hair growth. It was important for me to be treated by a true hair specialist and discuss realistic results. He was very personable and honest, with great bedside manner. Dr. Linkov was extremely knowledgeable and had great technique, I was never in any pain. Highly recommend him!
J R
What Types of Hair Restoration Are Available?
Common Areas Treated
The head is the most common area for non-surgical hair restoration and hair restoration surgery. Other areas on the body can also be treated, such as:
Eyebrows
Eyelashes
Beard
Pubic
Methods of Treatment
There are medical therapies and procedural therapies that can help with hair restoration for men and women.
Medical
Rogaine (minoxidil)
Propecia (finasteride)
Spironolactone
B-complex vitamins (viviscal; nutrafol)
Procedural
Low-level laser light therapy (LLLT)
PRP (platelet-rich plasma)
SMP (scalp micropigmentation)
SHA (surgical hairline lowering)
Hair Transplant (FUE and FUT)
Which Hair Restoration Is the Best?
It is most important to first determine the cause of hair loss. Then a treatment plan can be designed as to the best hair restoration method. Often, a combination of treatments is recommended to maximize the chance of success.
Hair Transplant Case 1
11 months post 1600 FUE hair transplant to the hairline. Note how naturally the transplanted hairs appear to blend with his preexisiting hairs, due to proper direction, angle, and irregularity. Keep in mind that in order to address the hairline in this way it is highly recommened that patients are on maximal medical therapy to avoid further hair loss, as this patient is.
Hair Transplant Case 2
1920 FUE grafts were transplanted to the frontal and mid-scalp for this kind man. He had a pre-exisitng SMP tattoo which had to be carefully incorporated into the decision making when planning the hairline design.
Hair Transplant Case 3
550 grafts using an FUT strip technique were used to augment the eyebrows for this beautiful patient. She had tried microblading in the past and did not enjoy the results. Here you can see her 7 month postop results. She loves her new brows! She now likes to say "I went from no brows to wow brows!"
Hair Transplant Case 4
1800 FUE grafts were transplanted to the frontal and mid-scalp. PRP was performed during the transplant to improve hair re-growth and to prevent shock loss. The markings shown indicate the region targeted for the transplant.
Hair Transplant Case 5
2600 FUE grafts were transplanted from the back of the head and the neck area to the frontal and mid scalp areas (on two separate sessions spaced one year apart). The patient prefers to wear his hair short, and his donor sites are shown. No one can tell that anything was done.
Hair Transplant Case 6
1 year post 1800 FUE hair transplant to lower the hairline. She has always had a high hairline which she had to cover up with bangs. She desired a hairline lowering. We discussed surgical hairline advancement versus a hair transplant and she opted for the hair transplant, particularly because she also had temporal recession that she wanted addressed. She loves her results. We did discuss a potential fill-procedure to increase density in the treated zone.
Is It Possible to Restore Hair in Non-Scalp Areas?
It is not just the hair on the scalp that may need replacement or thickening. Although scalp hair transplants are the most requested, there are other areas where our patients want thicker hair. We offer a variety of procedures to help our patients restore hair growth at facial plastic surgery in NYC. This is either to improve their hairstyle or to increase facial or body hair. Our hair growth treatments include:
If you want the restoration to non-scalp areas, Dr. Linkov in UES, Manhattan can provide professional consultation to discuss your needs. We set the gold standard in using advanced techniques and technologies to exceed patient expectations.
What Is Scalp Micropigmentation (SMP)?
If you want to achieve natural-looking scalp depth and definition, Dr. Gary Linkov, as a top-rated hair restoration NYC specialist, offers Scalp Micropigmentation (SMP) at City Facial Plastics. An electric tattoo device is used to create the effect of real hair. This is achieved through a process that is similar to microblading, with layered dots made up of varying hues of black that are strategically positioned to mimic shadowing of the scalp.
If you are unhappy with your hair growth and want to explore options for thickening or replacing lost hair, contact City Facial Plastics in Manhattan, NYC to schedule a consultation. We offer advanced options in hair transplants and other hair growth treatments, including follicular unit extractions and Trivellini System for hairline restoration and much more.
Is Hair Restoration Permanent?
The medical therapies and LLLT, PRP, and SMP are temporary solutions, some lasting longer than others but all requiring continued use/application for sustained gain. The only permanent solutions are SHA and hair transplant, but even then additional procedures may be required over a person's lifetime.
Will Insurance Cover Hair Restoration?
Insurance rarely covers hair restoration expenses, as it is often considered cosmetic in nature. In some instances, such as with an autoimmune condition called alopecia areata, insurance companies may cover certain hair treatments. In the case of burn injury or trauma, there may be reconstructive hair procedures that do get covered by insurance.
Is Hair Restoration in Manhattan, NY Worth It?
In most instances, this cosmetic procedure is worth it to restore confidence and a more youthful and healthy appearance. Men and women seek hair restoration options to cover areas of the exposed scalp that others may stare at and be judgemental of. As there are numerous hair recovery options available today, a custom strategy can be created to meet the needs of every hair loss patient.
Where Can I Go for Hair Restoration Near Me?
There are online vendors such as Hims, Roman, and Keeps that dispense medications remotely. For a more personal touch, seek out physicians specializing in internal medicine, dermatology, and hair restoration experts who can provide you with the proper assessment and treatment plan to suit your hair recovery needs.
Who is the best hair restoration doctor in NYC?
Dr.Gary Linkov, NYC top-ranked expert, is a leading voice in this type of cosmetic surgery. He has advanced knowledge of underlying disease processes and is up-to-date on the latest therapies, offering his patients top of the line care. He also has alopecia areata himself which allows him to empathize with his patients and deliver the most compassionate hair restoration care in NYC, from the heart.
If you are ready to explore the opportunity to change your appearance through hair restoration, contact City Facial Plastics in Manhattan's Upper East Side. Schedule your first consultation with an internationally recognized facial plastic surgeon in New York City, Dr. Linkov to discuss if hair restoration is the right option to improve your appearance and confidence.
★★★★★
Dr. Linkov is a great guy and is very knowledgeable. When it comes to FUE (including body hair transplant), it's all about the experience of the doctor and technicians. Dr. Linkov has a very experienced team that allowed me to fully recover in 6 days. I had a procedure done on a Sunday, and was out and about on a Friday night, with nobody noticing that anything had been done. Definitely recommend.
Joshua Guzman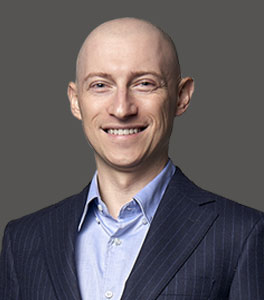 Dr. Linkov is a double board-certified by the American Academy of Facial Plastic and Reconstructive Surgery and the American Board of Otolaryngology-Head & Neck Surgery. A native of New York, Dr. Linkov graduated as a salutatorian from Cornell University and received his Medical Degree at Columbia University College of Physicians and Surgeons. Dr. Linkov conducted advanced head and neck cancer research at the world-renowned Memorial Sloan Kettering Cancer Center. Dr. Linkov is a former Adjunct Assistant Professor at New York University (NYU), where he taught Rhinoplasty.
Dr. Linkov is a top-rated facial plastic surgeon in New York who specializes in lip lift, facelift, rhinoplasty, and hair transplant. He has been named one of the top 5 lip lift surgeons in the United States, is listed in the prestigious SuperDoctors New York™ registry, and has appeared on the Dr. Oz Show, where he discussed the state-of-the-art hair transplantation procedure.