★★★★★
Dr. Linkov is really good and so easy to talk to, thank you!
★★★★★
Thank you so much for your time, Dr. Linkov, appreciate the extra attention!
★★★★★
Everything you would want in a physician – extremely thorough, thoughtful, intelligent, a great listener, and pays extreme attention to detail.
★★★★★
Dr. Linkov is the best!!! He is extremely professional and knowledgeable!!! I recommend Dr. Linkov 100%.
★★★★★
Dr. Gary is a true professional with great eye and bedside manner. He's the one I refer my family, patients and friends to.
★★★★★
Highly recommend! Dr. Gary helped me with painful lip scar tissue after an accidental fall a year earlier. I've known Gary for 20 years and since the first day knowing him he's grown as a medical professional with an innate sense of detail and kind demeanor. Excellent client follow up and post treatment care.
★★★★★
Dr. Gary is a fantastic NYC plastic surgeon who treats me and to whom I would recommend all my friends and family. He has a very conservative approach to fillers and I was extremely impressed with the way he filled my nasolabial lines that had been bothering me for years. It was painless, and I did not experience any bruising at all. Getting this done gave me so much confidence – I wish I worked with him years ago!
★★★★★
Wow is all I can say! Fantastic doctor that gives you an extremely pleasant, professional, and realistic experience. Would highly recommend and give 6 stars if I could.
★★★★★
I can't say enough about Dr. Gary, he is a very friendly and knowledgeable physician. Dr. Gary explained to me all the details that I needed to know before getting my earlobe done. He was beyond my expectations. He really cares about his patients. I would totally recommend him.
★★★★★
Dr. Linkov is the next big name in plastics in NYC. He is extremely knowledgable and skillful. What's most important, he really cares about his patients and always has their best interest. A++ highly recommend!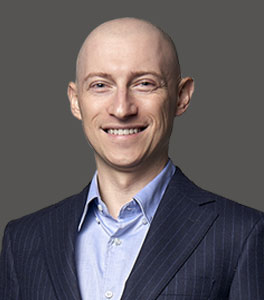 Dr. Linkov is a double board-certified by the American Academy of Facial Plastic and Reconstructive Surgery and the American Board of Otolaryngology-Head & Neck Surgery. A native of New York, Dr. Linkov graduated as a salutatorian from Cornell University and received his Medical Degree at Columbia University College of Physicians and Surgeons. Dr. Linkov conducted advanced head and neck cancer research at the world-renowned Memorial Sloan Kettering Cancer Center. Dr. Linkov is a former Adjunct Assistant Professor at New York University (NYU), where he taught Rhinoplasty.
Dr. Linkov is a top-rated facial plastic surgeon in New York who specializes in lip lift, facelift, rhinoplasty, and hair transplant. He has been named one of the top 5 lip lift surgeons in the United States, is listed in the prestigious SuperDoctors New York™ registry, and has appeared on the Dr. Oz Show, where he discussed the state-of-the-art hair transplantation procedure.