Page Updated: Mar 29, 2021
Select a Section to Jump To …
What Is Ear Plastic Surgery?
Ear plastic surgery refers to making structural changes to the skin and often cartilage of the outer (external) ear. It is a type of cosmetic ear surgery that focuses on form and function. Other types of ear surgery may address deeper structures of the ears, more involved in hearing.
Procedure can be cosmetic and reconstructive in nature. The complexity of surgery can span from a simple skin removal or rearrangement to a complete ear reconstruction using other parts of the body.
The outer ears play an important role in both harmonizing the face and serving as a support for glasses and earrings. The external ear also serves as a funnel that helps channel sound into the inner parts of the ear responsible for hearing. Some people are born with misshapen ears while others acquire it through trauma, cancer, infections, and other means.
Who Is a Good Candidate for Ear Plastic Surgery?
There are a few different deformities of the ear that make someone a candidate for ear cosmetic surgery, including:
Prominent ears – Ears that protrude or "stick out" too far from the skull may qualify for otoplasty, or ear pinning surgery.
Ear mohs reconstruction – Some skin cancers arise on the external ear from sun exposure. Once these tumors are removed by Mohs surgery, the ear defect is reconstructed.
Microtia – Underdeveloped ears from birth. These patients may be candidates for ear reconstruction with tissue from their own body or implants that resemble an ear.
Ear trauma – The ears are often affected with facial trauma and may require a laceration repair or even a microsurgical ear reattachment in severe cases.
Torn earlobe – Usually caused by earrings. May be partial or complete and requires ear lobe surgery
Ear keloid – A raised, severe scar that can involve the external ear. It can be removed but has a high rate of recurrence (growing back).
Earlobe reduction – Earlobes tend to enlarge with age and may reach a point of poor cosmesis. They can be corrected with an ear reduction surgery.
Ear scar – Ear scars may have formed from prior trauma or prior skin cancer removal. These can be revised later with surgical and non-surgical modalities.
★★★★★
I had a torn ear lobe. His treatment was excellent. I had no problems and no pain after the stitching of my ear lobe. To me he did an excellent job on my ear lobe. I thank him very much for that. I recommend anyone to him for treatments.
Margaret Peters
How Is Ear Plastic Surgery Done?
Adolescent and adult patients are often treated in an office procedure room or an accredited surgical suite. Local anesthesia is used to eliminate pain during the ear surgery procedure. Oral sedation or deep sedation can also be used depending on patient and surgeon preference.
The general steps of ear surgery include:
Marking – The part of the ear that will be worked on is carefully marked and the incision planned
Repair – The ear tissue is rearranged and manipulated as needed, and sutures placed
Local anesthesia – Usually, 1 % lidocaine with epinephrine is infiltrated into the marked ear area to numb it for the duration of ear surgery
Closure – Bleeding is controlled and the skin is closed with suture
Incision – The incision is carefully made through the skin and sometimes the cartilage
Here are highlights of some important aspects of several ear plastic surgeries:
Torn Ear Lobe
Prolonged earring use can cause the hole to widen. If the hole is too wide then the earring does not fit well and the hole may need to be temporarily closed as part of an earlobe repair.
To close a widened earlobe hole, the skin on the inside of the hole must be removed and the front and back of the ear are then sutured together separately.
Sometimes the hole extends to the outer border of the ear lobe and causes it to split open. In this case, the repair is more complicated. It still involves removing the skin so that the raw edges can be sutured together, but now the outer contour of the ear needs to be perfectly approximated.
Despite best efforts sometimes the outer contour of the ear lobe may have a depression in it and require a small revision procedure to fix the earlobe.
Ear Keloid Removal
Certain type of skin is more susceptible to developing keloids. While the central face is often spared, the ears and neck are at risk.
Surgical removal of an ear keloid is often not enough, as the keloid can reform.
More definitive treatment involves surgical ear keloid removal followed by a series of steroid injections or post-removal localized radiation therapy to prevent regrowth.
When surgically removing keloid tissue care must be taken not to accidentally remove too much normal tissue, as the repair may be more challenging and any tension will again predispose to another keloid.
How to Prepare for the Ear Plastic Surgery?
Once you have decided to undergo ear surgery, the best-rated plastic surgeon in Manhattan, NY City Dr. Linkov will discuss in detail how to prepare for your procedure. There are a few steps you should take before your procedure in order to get the best results.
These steps include:
Avoiding certain medications and supplements that may thin the blood, such as:

NSAIDS – ibuprofen (Motrin) and naproxen
Aspirin
Vitamin E

Pick up medications at pharmacy, as your Manhattan, NYC plastic surgeon will likely prescribe you certain medications, such as:

An antibiotic
Pain medication
A sedative medication (optional)

Stop smoking, as tobacco products can decrease blood flow to the skin and compromise healing of the surgical site
What to Expect on the Day of the Procedure?
If the procedure is to be performed in an office setting, you will take the prescribed medications in the office just prior to surgery as instructed by Dr. Linkov. Ear surgery is generally performed under local anesthesia so pain will be minimal, if any, during your procedure. Each ear plastic surgery takes a different amount of time to perform, ranging from 30 minutes or less per ear for an ear lobe surgery to several hours per ear for a more complex ear reconstruction.
What Is the Recovery From Ear Plastic Surgery?
After the ear surgery and before you leave the office, antibiotic ointment is applied to the incision lines and sometimes a secure bandage will be applied around the ears. Bruising and swelling are expected for 1-2 weeks. The skin sutures may be removable or dissolvable, depending on surgeon preference and your skin type. Avoid scratching or manipulating your ears for 2 weeks following surgery and strenuous activities and contact sports for 3 weeks.
What Are the Risks and Complications From Ear Plastic Surgery?
The risks and complications of ear surgery include:
Bleeding
Infection
Poor scarring
Undesirable aesthetic result
Recurrence
Asymmetry
★★★★★
Dr. Linkov is the best!!! He is extremely professional and knowledgeable!!! I recommend Dr. Linkov 100%.
Are Patients Satisfied After Ear Plastic Surgery?
Ear surgery can reshape the ear for cosmetic and reconstructive purposes. People are very thankful once the appearance of their ears is improved or restored. After this type of surgery, once the area has healed, people can wear their hair back without worries and can wear their favorite earrings again.
Does Insurance Cover Ear Plastic Surgery?
If the ear surgery is done for cosmetic purposes only (such as an earlobe repair) then insurance will not cover the procedure. If the ear plastic surgery is part of a procedure that addresses a congenital abnormality, a cancer defect, or a result of trauma then it may be covered. Consult with your insurance carrier first. Keep in mind that some surgeons do not accept in-network insurance. Financing options are often offered if you need to pay out-of-pocket.
Who Is the Best Ear Plastic Surgeon in NYC?
Dr. Gary Linkov is a board-certified facial plastic surgeon in Manhattan's Upper East Side. Dr. Linkov performs ear plastic surgery and has extensive experience treating all conditions of the ear. He is the Chief of Otolaryngology and Facial Plastic Surgery for the Veterans Hospital in Brooklyn, NY, where he operates on complex ear deformities, serving our country's veterans. Dr. Linkov's private practice in UES, Manhattan focuses on aesthetic facial plastic surgery, including ear surgery.
You can view Dr.Linkov's otoplasty before and after photos below: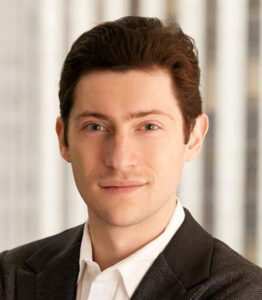 Dr. Linkov is a double board-certified by the American Academy of Facial Plastic and Reconstructive Surgery and the American Board of Otolaryngology-Head & Neck Surgery. A native of New York, Dr. Linkov graduated as a salutatorian from Cornell University and received his Medical Degree at Columbia University College of Physicians and Surgeons. Dr. Linkov conducted advanced head and neck cancer research at the world-renowned Memorial Sloan Kettering Cancer Center. Currently, Dr. Linkov is Adjunct Assistant Professor at NYU teaching Rhinoplasty.
Dr. Linkov is New York's top-rated facial plastic surgeon specializing in lip lift, facelift, rhinoplasty, and hair transplant. Voted top 5 lip lift surgeons in the US, he is listed in the prestigious SuperDoctors New York™ registry and featured on the Dr. Oz Show, where he discussed the state-of-the-art hair transplantation procedure.