Minimally-Invasive Cosmetic Procedures
The advancements in non-surgical cosmetic treatments have made it easier to improve facial appearance without surgery. This is especially true for anti-aging treatments that help improve skin elasticity, volume and texture. At City Facial Plastics, we offer many procedures that are completed in a single office visit and require little or no downtime. Some of our minimally-invasive, non-surgical cosmetic procedures include:
Laser therapy have a dramatic impact on the health and appearance of the skin. These treatment slow the aging process and improve the tone of the skin at any age. We also use injectables, like facial fillers and Botox®, to combat wrinkles, lines and to change the shape of facial features. We offer "liquid" nose jobs, facelifts and masseter reduction as non-surgical options for facial transformations at our clinic.
Dr. Linkov is an experienced facial plastic surgeon who understands the best options to improve the appearance of the face. He uses his knowledge and skill in both surgical and non-surgical procedures to give our patients the results they desire. Whether you are looking for a more dramatic alteration through plastic surgery or a minimally invasive way to improve your skin or facial features, you can find the right treatment at City Facial Plastics in NYC. Contact us today to schedule your cosmetic consultation with Dr. Linkov.
★★★★★
Gorgeous and very clean office, attentive and helpful staff! Dr. Gary Linkov is a master of his craft. I highly recommend being treated by him. You will not be disappointed!
B Rosa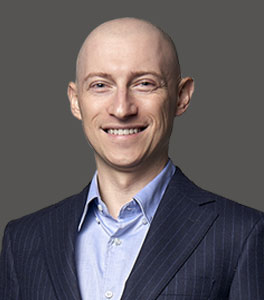 Dr. Linkov is a double board-certified by the American Academy of Facial Plastic and Reconstructive Surgery and the American Board of Otolaryngology-Head & Neck Surgery. A native of New York, Dr. Linkov graduated as a salutatorian from Cornell University and received his Medical Degree at Columbia University College of Physicians and Surgeons. Dr. Linkov conducted advanced head and neck cancer research at the world-renowned Memorial Sloan Kettering Cancer Center. Dr. Linkov is a former Adjunct Assistant Professor at New York University (NYU), where he taught Rhinoplasty.
Dr. Linkov is a top-rated facial plastic surgeon in New York who specializes in lip lift, facelift, rhinoplasty, and hair transplant. He has been named one of the top 5 lip lift surgeons in the United States, is listed in the prestigious SuperDoctors New York™ registry, and has appeared on the Dr. Oz Show, where he discussed the state-of-the-art hair transplantation procedure.