This FDA-approved technology delivers great results without even touching your skin. Micro-droplets of air and liquid are propelled into the skin at supersonic speed, producing amazing results for refreshed and rejuvenated skin.
JetPeel for Exfoliation
Dead skin cells accumulate on the surface of your skin, causing it to look dull and lifeless. With our new JetPeel treatment, those old skin cells are removed while your skin is moisturized on a deeper level, giving you a beautiful glow. New life is breathed into your skin with the JetPeel technology as micro-droplets moisturize your skin on a cellular level. Discover how beautiful your skin can look with this new technology that resurfaces skin via a 2-phase stream of oxygen and liquid.
JetPeel for Lymphatic Drainage and Postop Healing
The body's lymphatic system is responsible for removing toxins and waste from the body. Drainage of this fluid is an important part of the healing process. Postop healing and lymphatic drainage can be improved with the use of the JetPeel. Using Jet technology, lymph is moved into the large lymph nodes to promote swifter healing. This procedure takes only a few minutes as it speeds up the healing process.
JetPeel for Healthier Looking Skin
With JetPeel technology, vitamins and moisturizers can be added to your skin without the discomfort of micro-needling. Not only will your skin look and feel healthier, but it will also be healthier with the addition of nutrients at the cellular level. Look younger and enjoy the glow of healthier, rejuvenated skin thanks to JetPeel technology.
Enjoy better looking skin when you come to City Facial Plastics for a JetPeel treatment. Contact us through our website or call to make an appointment for more information about JetPeel treatments. Look your best and feel great with healthy, vibrant skin.
★★★★★
I searched high and low for a doctor such as Dr. Linkov! When I came in for my consultation, he was gentle, meticulous, and he genuinely cared about my opinion and desires for my procedure. Despite being told by a different facial surgeon that I would not be a good candidate, Dr. Linkov reassured my fears. He is very respectful and I have recommended him to multiple friends. I will definitely come back again in the future for another procedure! Thank you and your team Dr Linkov!!!!
B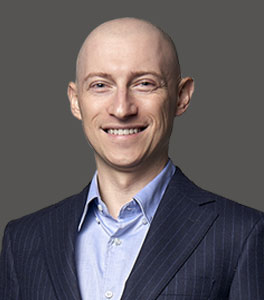 Dr. Linkov is a double board-certified by the American Academy of Facial Plastic and Reconstructive Surgery and the American Board of Otolaryngology-Head & Neck Surgery. A native of New York, Dr. Linkov graduated as a salutatorian from Cornell University and received his Medical Degree at Columbia University College of Physicians and Surgeons. Dr. Linkov conducted advanced head and neck cancer research at the world-renowned Memorial Sloan Kettering Cancer Center. Dr. Linkov is a former Adjunct Assistant Professor at New York University (NYU), where he taught Rhinoplasty.
Dr. Linkov is a top-rated facial plastic surgeon in New York who specializes in lip lift, facelift, rhinoplasty, and hair transplant. He has been named one of the top 5 lip lift surgeons in the United States, is listed in the prestigious SuperDoctors New York™ registry, and has appeared on the Dr. Oz Show, where he discussed the state-of-the-art hair transplantation procedure.