What is Bell's Palsy?
While there are several types of palsy that can impact the facial nerves and muscles, Bell's palsy is the most common. This condition occurs without warning and the cause is not always known. Viral infections have been linked to Bell's palsy, and the infection can affect the cranial nerve and cause facial impairment. Symptoms of Bell's palsy include:
Drooping of the eye or mouth on one side of the face
Facial muscle spasms or twitching
Drooling
Difficulty closing one eye
One eye watering
Difficulty chewing
Bell's palsy symptoms last a few days or may last for months or longer. In most cases, nerve damage from Bell's palsy will heal on its own, but those with this condition may need treatment to control the symptoms.
Botox injections are one of the treatments used to control muscle twitching, spasms and other side effects of nerve damage. Medications can help treat viral infections that may have caused the nerve damage. If facial paralysis continues, there are facial plastic surgery options that help restore the function and appearance of facial features.
If you have facial nerve damage from Bell's palsy or other conditions, contact City Facial Plastics today to discuss your treatment options. We can schedule a consultation with Dr. Gary Linkov at our office on the Upper East Side of NYC.
★★★★★
I'll start to say that my experience with dr. Gary Linkov was amazing. He is very warm and tender, listens carefully to what you want done. When it comes to your face, you just can't trust any doctor, however I made a great choice with him, and I dont regret it. Procedure went smooth and painless. He makes you feel calm. I trusted him the whole time with my lip lift . Thank you so much dr. Linkov…also his assistant and his coordinator Bianca. Great team. I recommend this place 100%.
Sylvia Melendez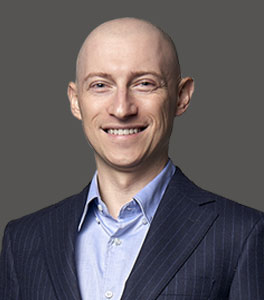 Dr. Linkov is a double board-certified by the American Academy of Facial Plastic and Reconstructive Surgery and the American Board of Otolaryngology-Head & Neck Surgery. A native of New York, Dr. Linkov graduated as a salutatorian from Cornell University and received his Medical Degree at Columbia University College of Physicians and Surgeons. Dr. Linkov conducted advanced head and neck cancer research at the world-renowned Memorial Sloan Kettering Cancer Center. Dr. Linkov is a former Adjunct Assistant Professor at New York University (NYU), where he taught Rhinoplasty.
Dr. Linkov is a top-rated facial plastic surgeon in New York who specializes in lip lift, facelift, rhinoplasty, and hair transplant. He has been named one of the top 5 lip lift surgeons in the United States, is listed in the prestigious SuperDoctors New York™ registry, and has appeared on the Dr. Oz Show, where he discussed the state-of-the-art hair transplantation procedure.