What Causes Facial Spasms?
In many cases, an impingement on the cranial nerve causes facial twitching, usually on one side of the face. One type of facial muscle spasm is referred to as a hemifacial spasm, which usually starts with an eye twitch. It can also move down the same side of the face to the mouth. The cause of most facial twitching is nerve damage, which can result from:
Bell's palsy
Injury to the facial nerve
A blood vessel or tumor pressing on the nerve
Viral infections causing nerve damage
Determining the cause of nerve damage is vital to deciding on a treatment plan. In some cases, surgery is required to remove pressure on the nerve causing the facial spasms. However, there are minimally-invasive options for treating facial twitching, including Botox injections.
Botox Injections for Facial Muscle Spasms
Botox is used for much more than just smoothing frown lines on the forehead and brows. Botox blocks signals for muscle contractions and is beneficial in treating many types of facial twitching. With the right placement of the injections, Botox can relax the affected muscles and give relief to those who experience ongoing facial twitching.
If you have facial twitching or muscle spasms that are impacting your function and appearance, contact us at City Facial Plastics. We will schedule a consultation with Dr. Gary Linkov to determine the best treatment options to give you relief.
★★★★★
Dr. Linkov is an excellent physician and surgeon with superb bedside manners. He cares deeply about each and every one of his patients and makes you feel comfortable. His skills are unparalleled. He empowers me each time I meet with him and he is truly one of the best.
Jonathan Harounian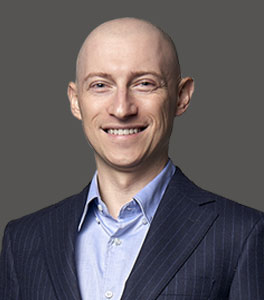 Dr. Linkov is a double board-certified by the American Academy of Facial Plastic and Reconstructive Surgery and the American Board of Otolaryngology-Head & Neck Surgery. A native of New York, Dr. Linkov graduated as a salutatorian from Cornell University and received his Medical Degree at Columbia University College of Physicians and Surgeons. Dr. Linkov conducted advanced head and neck cancer research at the world-renowned Memorial Sloan Kettering Cancer Center. Dr. Linkov is a former Adjunct Assistant Professor at New York University (NYU), where he taught Rhinoplasty.
Dr. Linkov is a top-rated facial plastic surgeon in New York who specializes in lip lift, facelift, rhinoplasty, and hair transplant. He has been named one of the top 5 lip lift surgeons in the United States, is listed in the prestigious SuperDoctors New York™ registry, and has appeared on the Dr. Oz Show, where he discussed the state-of-the-art hair transplantation procedure.