What is Elelyft?
Elelyft is a unique type of upper lip lift surgery. Elelyft surgery is a variation of the bullhorn lip lift surgery that incorporates traditional upper lip lift surgery techniques with a modern and individualized approach in order to achieve the best results. Special surgical ink is used to mark the incision to ensure the exact, correct amount of skin will be removed and that the skin closure is precise.
Once the skin is removed, the modern surgical techniques of deep release and undermining of the remaining skin are performed. These additional steps reduce the tension of the skin, leading to more optimal wound closure and minimal scar formation.
How Did Elelyft Surgery Come to Be?
Dr. Linkov is always reading and researching surgical techniques that would help him provide the best results for his patients. Having had extensive training in facial anatomy and the science behind wound healing, Dr. Linkov knew that making the remaining upper lip skin as relaxed as possible before closing the incision during upper lip lift surgery would result in a less noticeable scar.
He also used the special surgical ink in facial reconstructive procedures in the past and decided to implement it for these cosmetic cases. Dr. Linkov has been using the Elelyft scarless upper lip lift surgery technique with excellent results.
A Cutting-Edge Approach to The Upper Lip Lift
The Elelyft procedure is a brand-new method that lifts the upper lip. The procedure draws on both older and newer concepts while adapting to each person's unique features and desired outcome.
The upper lip lift has been around for some time and has often been requested by older patients looking for a lift after the inevitable effects of gravity and time. But now, the upper lip lift procedure is popular among all ages.
The Elelyft—Dr. Gary Linkov's unique approach to the upper lip lift procedure—only requires a local anesthetic and leaves patients with more prominent and enhanced lips.
Are you interested in an upper lip lift? Contact the team at City Facial Plastics in Midtown, Manhattan today. We'd love to tell you more about this procedure and answer any questions you might have.
What Does the Elelyft Procedure Involve?
The upper lip lift starts with a very meticulous marking and temporary skin staining to ensure the most accurate measurements and precision for closure. Dr. Gary Linkov may spend 20 to 30 minutes in this step to make sure the markings are as carefully done as possible since this is what will guide him through the process.
Once the marking is complete, Dr. Linkov will show the patient to make sure they are also happy with the markings and symmetry.
Once the patient approves the facial markings, Dr. Gary Linkov will move forward with local anesthesia to numb the upper lip so the rest of the procedure can be easily tolerated.
During the finishing touches of the surgery, there will be a sufficient release of tissues to provide a tension-free closure. The sutures used during the closure are strong enough to quickly heal the wound while also minimizing any scarring.
The Elelyft procedure respects the transition zone between the nose and the upper lip. Selecting the optimal amount of skin to remove is based on a unique set of parameters, taking into account the patient's wishes and also establishing harmony for the oral complex and overall facial anatomy.
★★★★★
I cannot say enough about Dr. Linkov and his staff. From the initial consult to day of surgery and post op appointments, I have had nothing but an outstanding experience. During the consult Dr. Linkov went over everything in detail and was honest compassionate throughout. I didn't feel rushed and he answered all my questions. Leading up to the surgery, Bianca, the receptionist, was amazing. She was very responsive/professional with all my questions, and all the necessary pre-operative preparations that needed to be done. During the surgery Dr. Linkov and his team were wonderful. I felt comfortable and calm during a long surgery. Dr. Linkov followed up afterwards to make sure I was doing well. If I could give more than 5 stars I would! Highly recommend!
Mrunal Parmar
Does the Elelyft Produce Optimal Cosmetic Results?
The goal of the Elelyft procedure is to balance the face by shortening the philtrum. This upper lip lift can help align your nose and upper lip.
You will also notice that the lip is lifted and pulled back rather than projected forward, which can be the case with other facial augmentation procedures.
Our facial plastic surgery team takes the time to listen to each of our patients and fully understand their goals.
See Lip Lift Before & After Photo Gallery
What Does Recovery Look Like After Elelyft?
What makes the Elelyft so unique is it can be performed under local anesthesia, which offers a faster recovery time than a general anesthetic. For most patients, there may still be some redness at six weeks, but the initial downtime is only seven to ten days for the recovery period.
No matter how old you are, the Elelyft can help counter the unavoidable effects of gravity and time. Patients can expect to look more refreshed and rejuvenated with Dr. Gary Linkov's trusted upper lip lift procedure.
Are you ready to learn more about Elelyft? Contact the team at City Facial Plastics in Manhattan, NY today. We would love to tell you more about this procedure and answer any questions you might have!
What Is the History of the Lip Lift?
For decades, the cosmetic lip lift has been evolving, improving the shape and fullness of lips. Here is a timeline of the profession of lip lift techniques up to the modern-day surgical options offered by Dr. Gary Linkov in UES, Manhattan.
1981 – Bullhorn upper lip lift, or subnasal lift, was the first procedure of its type ever used and described. This first lift was skin only excision without any undermining of skin flaps.
1984 – Vermillion border lip lift was first used and described by plastic surgeons. This technique has since fallen out of favor due to the high risk of unfavorable scarring and potential distortion of central aesthetic components of the upper lip.
1986 – A modification is presented for the bullhorn upper lip lift, which is to add a vertical midline component for patients with poor cupids bow definition.
1994 – An extended upper lip lift procedure was used and described in Brazil that incorporated the nasolabial folds into the excision. This technique did not catch on due to the degree of scarring in a very visible central portion of the face.
2000 – Adjunct and alternatives procedures were used and described for lip enhancement – implantation of crystal silicon, polyacrylamide hydrogel, Gore-Tex tubes, autologous fat, and dermis-fat graft. Silicone in the lip has since been completely abandoned in most parts of the world due to migration, scarring, and nodule formation problems.
2002 –SMAS (superficial musculoaponeurotic system) grafts obtained from a facelift reported as a tool for lip augmentation into the red portion of the lip.
2004 – V-Y mucosal lip advancement used and described with incisions placed on the inside of the mouth. No major change to philtral length procedure. Implants such as silicone and alloderm introduced to augment the fullness of the red lip. The Italian lip lift is used and described, which does not include an incision under the columella (in the middle), only on the sides.
2010 – SCM (sternocleidomastoid) muscle used and described by plastic surgeons as another graft material for enhancing the red portion of the lips.
2011 – An upper lip suspension technique is used by plastic surgeons for patients not interested in a visible scar. The upper lip is shortened via an intranasal incision and suspension suture inside the nose. A single suture is used, which raised concern about the longevity of results.
2013 – A corner lip lift is described to correct the "sad" appearance that can occur with aging. While a subnasal bullhorn lip lift addresses the portion of the lip under the nose, the corner lift addresses the sides of the lip, but incisions are made in a visible location.
2014 – The traditional subnasal upper lip lift is modified with endonasal flaps to hide portions of the incision by bringing them into the nose. A disadvantage is the destruction of the nasal sill, a natural structure at the base of the nose that cannot be recreated and leads to a widened nostril appearance.
2016 – A combination of the Italian lip lift and upper lip suspension technique with several sutures is used with screw fixation to minimize visible scarring.
2017 – A "T-shaped" orbicularis muscle segment is removed in addition to skin with a subnasal approach. There is still concern about functional changes to the upper lip with this procedure.
2019 – Dr. Gary Linkov is the first to publish on simulated upper lip augmentation, including upper lip lift, and social perception analysis.
2019 – Dr. Gary Linkov invents the Elelyft, a version of the bullhorn upper lip lift that combines deep release technique with undermining of skin flaps and meticulous closure with special surgical ink marking. Dr. Linkov also begins combining lip lifts with alar base reduction and philtrum defining surgery to enhance the junction of the lower and middle face near the mouth and nose.
Can I Get an Elelyft Surgery?
Any person who is a candidate for bullhorn lip lift surgery would be a candidate for Elelyft upper lip lift surgery. This type of surgery can permanently enlarge the upper lip, decrease the philtrum length, define the cupid's bow, and increase teeth show with a minimal visible scar, resulting in a beautiful mouth and smile that is harmonious with the rest of the face.
Who Performs Elelyft Surgery Near Me?
Dr. Linkov has trademarked Elelyft surgery in NYC. While other facial plastic surgeons may perform upper lip lift surgery that may be similar to Elelyft, Dr. Linkov is the only plastic surgeon in NYC to perform this very unique and specialized variation of upper lip lift surgery. If you are interested in learning more about Elelyft surgery, please schedule an appointment with Dr. Linkov, the best-rated plastic surgeon in New York.
Elelyft Before and After
If you are ready to explore the opportunity to change your appearance through elelyft surgery, contact City Facial Plastics in Manhattan's Upper East Side. Schedule your first consultation with an internationally recognized facial plastic surgeon in New York City, Dr. Linkov to discuss if elelyft is the right option to improve your appearance and confidence.
★★★★★
Dr. Linkov is a great guy and is very knowledgeable. When it comes to FUE (including body hair transplant), it's all about the experience of the doctor and technicians. Dr. Linkov has a very experienced team that allowed me to fully recover in 6 days. I had a procedure done on a Sunday, and was out and about on a Friday night, with nobody noticing that anything had been done. Definitely recommend.
Joshua Guzman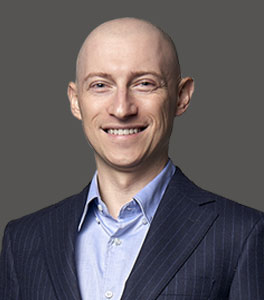 Dr. Linkov is a double board-certified by the American Academy of Facial Plastic and Reconstructive Surgery and the American Board of Otolaryngology-Head & Neck Surgery. A native of New York, Dr. Linkov graduated as a salutatorian from Cornell University and received his Medical Degree at Columbia University College of Physicians and Surgeons. Dr. Linkov conducted advanced head and neck cancer research at the world-renowned Memorial Sloan Kettering Cancer Center. Dr. Linkov is a former Adjunct Assistant Professor at New York University (NYU), where he taught Rhinoplasty.
Dr. Linkov is a top-rated facial plastic surgeon in New York who specializes in lip lift, facelift, rhinoplasty, and hair transplant. He has been named one of the top 5 lip lift surgeons in the United States, is listed in the prestigious SuperDoctors New York™ registry, and has appeared on the Dr. Oz Show, where he discussed the state-of-the-art hair transplantation procedure.