What Is Lip Lift Revision?
Lip lift revision is a surgery that is aimed at improving the cosmesis of the lip, smile, and or lip lift scar in people who have previously received lip lift surgery. After a lip lift, there is a change in the architecture of the lip as well as scar formation in the area where the incision was made, which makes lip revision surgery more technically challenging than an initial lip lift.
People who have undergone a lip lift but are unhappy with the results may be good candidates for lip lift revision surgery. While there are many different, specific reasons people may desire lip repair, in general the goal is to improve the cosmetic appearance of the lip and surrounding area such that a person is more satisfied and feels more confident about his or her results.
Who Is a Good Candidate for Lip Lift Revision?
You may be a candidate for a lip lift revision if you have undergone a lip lift and desire one of the following:
Larger upper lip
Shorter philtrum
Greater teeth show
More symmetry of the lips and mouth
Smaller or less noticeable scar
★★★★★
He was very nice and confident with the lip procedure. He is also very patient and gentle. I went into it scared but the process was easy and not painful. The recovery from my lip reduction was fast. I am so happy to have trusted him. I feel that my face is complete now. I can now smile and talk with more confidence. He did a great job. highly recommended.
Lorgia Trigoso

How Is Lip Lift Revision Done?
The steps of lip lift revision surgery in UES, Manhattan vary based on the reason for this type of surgery. If the goal of lip revision surgery is to create a larger upper lip, shorter philtrum, or greater teeth show, then the steps are similar to the initial upper lip lift enhancement. If the goal of the lip lift revision surgery is a lip scar removal or an increase of facial symmetry, then the surgery is tailored to meet the individual's specific needs.
What Is the Recovery From Lip Lift Revision in Manhattan, NYC?
Recovery from lip lift revision is similar to initial lip lift surgery. There is a short-term recovery phase that occurs in the first several days to weeks after surgery; it is typical to experience redness, bruising, and swelling during this phase. Sometimes this can be more pronounced during a revision lip lift compared to primary lip lift. This is followed by a long-term recovery phase which lasts weeks to months after surgery, where the redness, bruising, and swelling resolves and the scar matures. Final results can be seen 1 year after surgery.
What Are the Risks and Complications of Lip Lift Revision?
Risks and complications of lip lift revision are similar to lip lift surgery. These include:
Bleeding
Infection
Poor scarring
Loss of sensation
Asymmetry
Changes to the nose
Undesirable aesthetic outcome
Are Patients Satisfied After Lip Lift Revision?
Patients are very satisfied after lip lift revision surgery. Dr. Linkov at City Facial Plastic in Manhattan's Upper East Side discusses the areas of concern in great detail and individualizes each lip revision surgery according to the needs and preferences of each patient. As a result, patients feel much more confident in their appearance after the best lip repair revision surgery.
What Is the Cost of Lip Lift Revision?
The price of lip lift revision surgery varies on a case-by-case basis. As lip revision surgery is more complex than initial lip lift, its price is typically higher than a lip lift surgery. In Dr. Linkov's practice, the cost of lip lift revision surgery generally starts at $4000.
Who Is the Best Lip Lift Revision Surgeon in NYC?
Dr. Linkov is a board-certified facial plastic surgeon in New York City with extensive experience in both lip lift and lip lift revision surgery. He has cared for patients from all over the world who had previously undergone lip lift surgery and were unhappy with the results. To view some of his patients' before and after photos of lip revision surgery, please see the images below.
Lip Lift Revision Before and After
Lip Scar Repair
Scar tissue can result from most surgeries, including lip lifts. Occasionally, a lip lift procedure will heal with evidence of the surgery left behind in the form of an unsightly scar. Often these scars are virtually unnoticeable, except to the patient. Some are more apparent and can cause a person to become self-conscious.
When undergoing cosmetic surgery, it is necessary to have realistic expectations regarding the outcome. Most surgeries will leave some scarring that is within acceptable limits in most cases, and particularly where facial plastic surgery is concerned. This includes lip lift procedures; but when the scarring is very noticeable, surgery to repair the scar may be advised.
The lip lift procedure may result in numbness and stiffness along with scarring. In some cases, there may be a slight change in the nostril position. Reversing these issues can usually be achieved with repair surgery. Dr. Linkov will consult with you regarding your repair surgery, so you will know what to expect in terms of recovery and healing.
Of all the facial plastic surgery procedures available, lip shaping is one of the most challenging due to the many facial muscles involved in moving the lips. The measurements required to produce the desired results with lip shaping make the procedure similar to microsurgery. Dr. Linkov has perfected the surgery with his skill and expertise.
Schedule a lip consultation with an internationally recognized facial plastic surgeon in New York Dr. Linkov for more information about lip lift revision and lip scar revision. You can restore your beautiful smile by visiting our advanced City Facial Plastics office, located in Midtown, Manhattan.
★★★★★
I met Dr. Linkov for a consultation. He spent quality time with me, going over what I was interested in having done and the best ways to achieve that. He has an excellent rapport with clients along with high-quality training and education. I wanted to start with some fillers to fill out my lips in certain places and did 3 areas of Jeuveau. His touch was so painless and I did not have any bruising whatsoever. I already see results and his filler placement was done with such perfection. I'm so happy with his work. I will be having a neck and lower facelift in the fall and I will only trust his expertise and hands. He really made me feel cared for, comfortable and valued. I highly recommend seeing Dr. Gary Linkov.
L D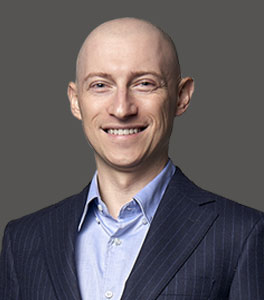 Dr. Linkov is a double board-certified by the American Academy of Facial Plastic and Reconstructive Surgery and the American Board of Otolaryngology-Head & Neck Surgery. A native of New York, Dr. Linkov graduated as a salutatorian from Cornell University and received his Medical Degree at Columbia University College of Physicians and Surgeons. Dr. Linkov conducted advanced head and neck cancer research at the world-renowned Memorial Sloan Kettering Cancer Center. Dr. Linkov is a former Adjunct Assistant Professor at New York University (NYU), where he taught Rhinoplasty.
Dr. Linkov is a top-rated facial plastic surgeon in New York who specializes in lip lift, facelift, rhinoplasty, and hair transplant. He has been named one of the top 5 lip lift surgeons in the United States, is listed in the prestigious SuperDoctors New York™ registry, and has appeared on the Dr. Oz Show, where he discussed the state-of-the-art hair transplantation procedure.