What Is the Essence of an Innovative Approach to Male Lip Lifts?
Dr. Linkov is innovative in his approach to providing men with lip lifts. You guide your own treatment to achieve an aesthetic that is pleasing to the eye. At City Facial Plastics in UES, Manhattan, we understand male patients may feel apprehensive about lip enhancement. The idea of alterations making the face look more feminine can be daunting. However, Dr. Linkov is an accomplished cosmetic surgeon who understands the anatomy of the male face. Rest assured that masculinity is maintained when you seek a lip lift from our cosmetic plastic surgery clinic team.
Lip lift surgery is not just for women. There are many male patients who desire changes to their mouth and smile. Out of over 30,000 surgical lip augmentation procedures performed in the United States in 2018, 4% were performed on male patients. As a top-rated lip lift expert in NYC, Dr. Linkov's percentage of male patients undergoing lip lift is even higher.
The lips are a unique feature, so you need a cosmetic plastic surgeon who can envision how to achieve the desired look. Dr. Linkov has a keen eye for the balance and proportions of the face. Being able to predict outcomes from a male lip lift is an essential skill for an accomplished cosmetic surgeon. Knowing that Dr. Linkov will deliver on promised results is one of the many reasons that City Facial Plastics is a trusted provider of male lip lifts in NYC.
★★★★★
Dr. Linkov is the next big name in plastics in NYC. He is extremely knowledgeable and skillful. What's most important, he really cares about his patients and always has their best interest. A++ highly recommend!
Jay Feldman
What Are the Reasons for Male Lip Enhancement?
There are several reasons men decide to undergo lip lift surgery. One of the primary reasons is to make the face appear more proportional, as men tend to have larger and more prominent features compared to women and desire a smile that matches these features.
Other common reasons men choose to get a lip lift include:
Achieve a more refined appearance
Desire for a stronger and/or warmer smile
Reduce the length of the philtrum, as a long philtrum may give an angry and heavy appearance
Emulate certain celebrities, such as Justin Bieber
What Are Differences Between Male Lip Lift Surgery and Female Lip Lift?
Male upper lip lift surgery is different from female upper lip lift surgery in many ways. The ideal philtrum length in males is about 13-15mm which is slightly higher than females. Male skin is often thicker than female skin, which has implications for the surgery and for the healing process.
Additionally, many men prefer to have facial hair such as mustaches and beards. For this reason, extreme attention to detail must be had when performing the male lip lift NYC as to not disrupt hair follicles. As a renowned hair transplant surgeon, Dr. Linkov understands the intricacies of hair follicles and growth to avoid hair loss following male upper lip lift procedure.
Who Is a Good Candidate for Male Lip Lift?
If you desire a more balanced appearance to match your masculine features, greater tooth show for a more vibrant smile, and to feel more confident about your appearance, a male lip surgery may be the right option for you. Dr. Linkov in Manhattan, NY understands that male patients in particular may feel apprehensive about undergoing cosmetic surgery, and does his best to individualize and normalize the process so you feel as comfortable as possible.
Male Lip Lift Before and After
Dr. Linkov has performed numerous male lip lift surgeries. See below to view before and after photos and understand what particular goals each patient had for surgery.
Lip Lift Consultation
If you think that a lip lift will help you achieve that perfect aesthetic, City Facial Plastics offers a comprehensive consultation with Dr. Linkov. For a masculine look that brings balance to the face, an innovative male lip lift NYC procedure is the perfect solution. Dr. Gary Linkov is passionate about ensuring that our patients achieve the results they desire. During your consultation, he will discuss all the treatment options available to you. Outcomes are based on patient-guided requirements, supported by input from the City Facial Plastics Team.
When you seek a lip lift consultation with City Facial Plastics, you are fully involved in the discussion at all times. A lip lift is a very personal procedure, which is why patient contribution is the most important aspect of consultation. Dr. Linkov does not believe in dictating to his patients. The consultation process is informal and relaxed, allowing you to confidently discuss the outcomes you want to achieve from a lip lift. If you want to achieve the perfect male makeover in NYC, City Facial Plastics is here to deliver.
If you want to learn more about male lip lift and other cosmetic surgery options available, contact City Facial Plastics office in Manhattan's Upper East Side.  Dr. Linkov is the best-in-class facial plastic surgeon in New York City who can expertly guide you through potential outcomes and provide treatment recommendations. Do not wait any longer and contact our Midtown, Manhattan office to arrange your appointment. 
★★★★★
I met Dr. Linkov for a consultation. He spent quality time with me, going over what I was interested in having done and the best ways to achieve that. He has an excellent rapport with clients along with high-quality training and education. I wanted to start with some fillers to fill out my lips in certain places and did 3 areas of Jeuveau. His touch was so painless and I did not have any bruising whatsoever. I already see results and his filler placement was done with such perfection. I'm so happy with his work. I will be having a neck and lower facelift in the fall and I will only trust his expertise and hands. He really made me feel cared for, comfortable, and valued. I highly recommend seeing Dr. Gary Linkov.
L D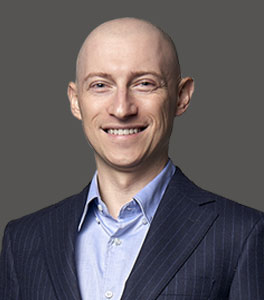 Dr. Linkov is a double board-certified by the American Academy of Facial Plastic and Reconstructive Surgery and the American Board of Otolaryngology-Head & Neck Surgery. A native of New York, Dr. Linkov graduated as a salutatorian from Cornell University and received his Medical Degree at Columbia University College of Physicians and Surgeons. Dr. Linkov conducted advanced head and neck cancer research at the world-renowned Memorial Sloan Kettering Cancer Center. Dr. Linkov is a former Adjunct Assistant Professor at New York University (NYU), where he taught Rhinoplasty.
Dr. Linkov is a top-rated facial plastic surgeon in New York who specializes in lip lift, facelift, rhinoplasty, and hair transplant. He has been named one of the top 5 lip lift surgeons in the United States, is listed in the prestigious SuperDoctors New York™ registry, and has appeared on the Dr. Oz Show, where he discussed the state-of-the-art hair transplantation procedure.