What Is the Essence of Male Plastic Surgery?
While traditionally thought of as being mainly for women, plastic surgery is becoming increasingly popular in the male population. In 2018 alone, over 200,000 men underwent plastic surgery, and over 1 million received a minimally invasive cosmetic procedure such as neurotoxin (i.e., Botox) or filler injection. There are many different reasons why men seek good male plastic surgery, but the overall goal is to make a man feel more confident and happy with his appearance.
★★★★★
I cannot say enough about Dr. Linkov and his staff. From the initial consult to the day of surgery and post-op appointments, I have had nothing but an outstanding experience. During the consult, Dr. Linkov went over everything in detail and was honest compassionate throughout. I didn't feel rushed, and he answered all my questions. Leading up to the surgery, Bianca, the receptionist, was amazing. She was very responsive/professional with all my questions and all the necessary pre-operative preparations that needed to be done. During the surgery, Dr. Linkov and his team were wonderful. I felt comfortable and calm during a long surgery. Dr. Linkov followed up afterwards to make sure I was doing well. If I could give more than 5 stars, I would! Highly recommend!
Mrunal Parmar
What Are the Most Common Male Plastic Surgeries?
In 2018, the most common plastic surgeries for men were (from most to least popular):
Nose plastic surgery (rhinoplasty)
Eyelid plastic surgery (blepharoplasty)
Liposuction
Breast reduction
These plastic surgeries encompass a broad range of cosmetic procedures spanning the entire body. Dr. Linkov is the best-in-class facial plastic surgeon in NYC, performing male cosmetic procedures of the head and neck only, so some of the most common facial plastic surgery procedures are discussed below.
Male plastic surgery hair
Hair loss is a common issue that men of all ages experience. Androgenetic alopecia, or male pattern baldness, is the most common type of hair loss that men experience, affecting about 50 million men in the United States and occurring in 50% of all men over the age of 50. People may also experience hair loss in other parts of the body. Depending on the type and location of the hair loss, hair transplant surgery or surgical hairline advancement may be good treatment options.
Hair transplant surgery
Hair transplant surgery is a unique and intricate type of hair restoration procedure. Hair transplant surgery involves the removal of hair follicles from one part of the body followed by the insertion, or transplant, of these follicles to an area of the body experiencing hair loss. The most common recipient location for hair transplant surgery is the scalp, but this surgery can also be done for those experiencing hair loss in the eyebrow, mustache, beard, chest, or pubic area. Hair transplant surgery is typically done in the office under local anesthesia, and final results are expected to be seen in about 1 year.
Surgical hairline advancement
In male-pattern baldness, the hair loss typically starts at the front hairline and recedes to the back of the hair, forming a U-shaped pattern of hair. For those who do not have a significant hairline recession, surgical hairline advancement may be an option to restore a more youthful appearance of the hair. In surgical hairline advancement, an incision is made at the existing hairline, a long piece of skin is removed at the top of the forehead, and the hairline is then pulled down and reattached to the remaining skin with sutures, thus advancing the hairline forward.
Male plastic surgery face
Many men seek plastic surgery to enhance the appearance of certain specific areas of the face. The reasons for doing so are broad and can include dissatisfaction with age-related changes of the face, deformities such as a bump or crooked nose, imbalanced facial proportions, facial changes that occurred due to previous trauma, among many others. Some of the most common male plastic surgery face procedures are discussed below.
Rhinoplasty
Rhinoplasty is surgery performed to reshape the nose. Rhinoplasty was the most common plastic surgery for men in the United States in 2018, with over 52,000 surgeries performed. Reasons to undergo rhinoplasty can be either functional (i.e., if the shape of your nose is causing breathing difficulties) or cosmetic if the concerns are only aesthetic.
Blepharoplasty
Blepharoplasty refers to plastic surgery to repair droopy eyelids. Droopy eyelids are a sign of aging and can not only be aesthetically unpleasing but also result in decreased vision if the eyelids cannot open completely. Blepharoplasty was the second most common NYC plastic surgery for men performed in 2018. Blepharoplasty can be performed on the upper eyelid, lower eyelid, or both. Blepharoplasty results typically last many years and can sometimes be permanent.
Male lip lift
For men who desire male enhancement plastic surgery of the lip and/or smile, a lip lift may help. Lip lift surgery involves the removal of a piece of skin either directly under the nose or immediately above the upper lift, lifting the upper lip up and suturing the skin back together. Lip lift surgery can increase the size of the upper lip, increase the number of teeth showing when smiling, and decrease the length of the philtrum. Male lip lift is becoming increasingly more common.
Male plastic surgery neck
The neck plays a very important role in both youthfulness and masculinity. Changes in the neck are extremely common with aging, and the neck is often neglected as people focus on the cosmetic enhancement of the face only. Further, the shape and contour of the neck can have an impact on the appearance of the chin, which plays a large role in male attractiveness.
Neck lift
As we age, the skin loses its elasticity, fat can accumulate, and muscles weaken, all resulting in a saggy appearance of the neck. Typical neck changes that occur with age are wrinkles, turkey neck, platysmal bands, and jowling. A neck lift involves removing certain parts of neck tissue and tightening the remaining tissue to result in a more youthful appearance. With a male neck lift, the neck contour must be preserved to retain the appearance of Adam's apple.
Neck liposuction
Accumulation of fat in the neck can also be associated with aging, though many young men also experience excessive neck fat. This can result in a double chin appearance, which can be particularly concerning for men given its importance in determining male attractiveness. Neck liposuction allows for the removal of superficial neck fat, which can result in a more youthful and sometimes more masculine appearance.
What Are Male Injectable Procedures?
Over 1 million men received some sort of minimally invasive cosmetic procedure in 2018. The most common minimally invasive cosmetic procedures performed in the male population are neurotoxin injections and filler injections.
Neurotoxin agents, such as Botox and Jeuveau, are mainly used to reduce the appearance of lines and wrinkles but can also be injected into certain facial muscles (the masseter) to treat temporomandibular joint (TMJ) disorders. Fillers, such as Restylane and Juvederm, are used to provide volume and help contour certain areas of the face.
How Much Does Male Plastic Surgery Cost in NYC?
The male plastic surgery prices are highly variable. Factors that determine the price of plastic surgery for men in New York include the type of surgery, the location, and expertise of the plastic surgeon, whether or no anesthesia is needed, and if so the type of anesthesia, and whether or not the surgery is combined with other procedures.
Who Is the Best Male Plastic Surgeon in NYC?
Dr. Linkov is a board-certified facial plastic surgeon practicing in Manhattan, NYC. Dr. Linkov, as a top-rated plastic surgeon in New York, is particularly sensitive to the needs of men. He has extensive experience in treating male patients as he also works at the Veterans Affairs Hospital in Brooklyn, providing care to our nation's veterans, many of whom require facial plastic and reconstructive surgeries.
If you are interested in discussing your individual plastic surgery needs with an experienced facial plastic surgeon in UES, Manhattan, Dr. Linkov, we encourage you to call and schedule a consultation.
Male Plastic Surgery Before and After
Natural-Appearing Facial Enhancement for Men
Dr. Gary Linkov is a talented facial plastic surgeon in Manhattan's Upper East Side who offers stunning results for his patients seeking cosmetic transformations. He focuses on creating natural-appearing results that never look "fake" or overdone. This is especially important to our male patients who want discreet alterations that improve their appearance without looking unnatural. Some of the procedures preferred by our male patients include:
At City Facial Plastics, we strive to find the best options to help all our patients look and feel their best. We offer many surgical and non-surgical cosmetic procedures for men and women, including anti-aging treatments, hair loss surgery, and plastic surgery. Contact our office located in Midtown,Manhattan, to schedule your male plastic surgery consultation with the leading plastic surgeon in New York, Dr. Linkov. Explore the many options available at our clinic to help men at any age look their best.
★★★★★
Dr. Linkov is a great guy and is very knowledgeable. When it comes to FUE (including body hair transplant), it's all about the experience of the doctor and technicians. Dr. Linkov has a very experienced team that allowed me to fully recover in 6 days.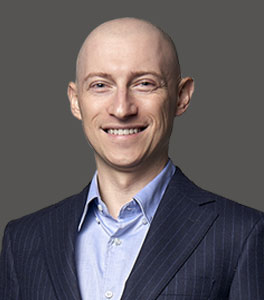 Dr. Linkov is a double board-certified by the American Academy of Facial Plastic and Reconstructive Surgery and the American Board of Otolaryngology-Head & Neck Surgery. A native of New York, Dr. Linkov graduated as a salutatorian from Cornell University and received his Medical Degree at Columbia University College of Physicians and Surgeons. Dr. Linkov conducted advanced head and neck cancer research at the world-renowned Memorial Sloan Kettering Cancer Center. Dr. Linkov is a former Adjunct Assistant Professor at New York University (NYU), where he taught Rhinoplasty.
Dr. Linkov is a top-rated facial plastic surgeon in New York who specializes in lip lift, facelift, rhinoplasty, and hair transplant. He has been named one of the top 5 lip lift surgeons in the United States, is listed in the prestigious SuperDoctors New York™ registry, and has appeared on the Dr. Oz Show, where he discussed the state-of-the-art hair transplantation procedure.