A facelift targets the sagging skin and tissue in the lower face and neck that is common with aging. The skin loses elasticity, allowing deep lines and wrinkles to form. The jowls and jawline can start to sag, and a double chin or turkey neck may alter the facial profile. To combat these issues, small, discreet incisions are made near the ear to access the skin and tissue, removing excess skin and elevating the tissues of the lower face and neck. The result is firmer skin and a more defined, masculine jawline and neck that looks youthful and attractive.
Is a Male Facelift Right for You?
While both men and women benefit from a facelift, there are differences on how they are performed. Men tend to have thicker skin and a thinner hair line that requires special techniques to create the look they desire. Dr. Gary Linkov is a top facial plastic surgeon who understands that each patient has unique features and different expectations. It is important to him that he tailors each procedure to create the desired effect for his patient.
If you have sagging along the jawline and neck that is making your jowls look heavier and older, a facelift may be right for you. Many men also choose to combine a facelift with eyelid surgery if they have bags under the eyes or droopy upper lids that make them look tired. Dr. Linkov will go over all the options available to help you look like a younger version of yourself. Contact our office on the Upper East Side of Manhattan to schedule a consultation with Dr. Linkov. He will help you explore your options for cosmetic anti-aging procedures.
★★★★★
I met Dr. Linkov for a consultation. He spent quality time with me, going over what I was interested in having done and the best ways to achieve that. He has excellent rapport with clients along with high quality training and education. I wanted to start with some fillers to fill out my lips in certain places and did 3 areas of Jeuveau. His touch was so painless and I did not have any bruising whatsoever. I already see results and his filler placement was done with such perfection. I'm so happy with his work. I will be having a neck and lower face lift in the fall and I will only trust his expertise and hands. He really made me feel cared for, comfortable and valued. I highly recommend seeing Dr. Gary Linkov.
L D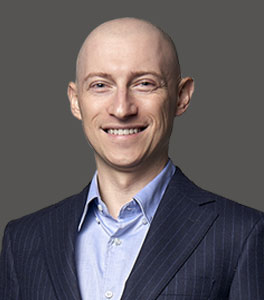 Dr. Linkov is a double board-certified by the American Academy of Facial Plastic and Reconstructive Surgery and the American Board of Otolaryngology-Head & Neck Surgery. A native of New York, Dr. Linkov graduated as a salutatorian from Cornell University and received his Medical Degree at Columbia University College of Physicians and Surgeons. Dr. Linkov conducted advanced head and neck cancer research at the world-renowned Memorial Sloan Kettering Cancer Center. Dr. Linkov is a former Adjunct Assistant Professor at New York University (NYU), where he taught Rhinoplasty.
Dr. Linkov is a top-rated facial plastic surgeon in New York who specializes in lip lift, facelift, rhinoplasty, and hair transplant. He has been named one of the top 5 lip lift surgeons in the United States, is listed in the prestigious SuperDoctors New York™ registry, and has appeared on the Dr. Oz Show, where he discussed the state-of-the-art hair transplantation procedure.