At City Facial Plastics in NYC, we specialize in helping people of all ages look their best. Our experienced facial plastic surgeon, Dr. Gary Linkov, has created exceptional results for our patients. For men that have puffy bags under their eyes or droopy upper eyelids that make them look sad or tired, he offers eyelid surgery to restore a youthful and energetic appearance.
Upper Eyelid Surgery
When excess skin forms and sags on the upper eyelid, it can make the eyes look droopy. Not only does it age the face, it creates a "lazy" or tired appearance. To correct this issue, a small incision is made on the upper eyelid, often on the crease. Microliposuction can be performed to remove excess fat, and the excess skin is incised to create a firmer eyelid appearance. This opens the eyes and even improves vision for those with droopy eyelids that interfere with their eyesight.
Lower Eyelid Surgery
Drooping skin and fat under the eyes creates large bags that never go away. Lower eyelid surgery is performed through a tiny incision under the lower eyelashes to access the tissue under the eyes. Fat and excess skin are removed. The tissue and skin are then elevated to eliminate large bags and create a more youthful appearance.
If your eyes are making you look older and less energetic than you feel, contact City Facial Plastics in Manhattan today to schedule your consultation with Dr. Linkov to discuss whether male blepharoplasty is right for you. Dr. Linkov will perform male eyelid surgery to rejuvenate your appearance. Upper, lower or both eyelids can be revitalized.
★★★★★
Dr. Linkov is knowledgable up to date and professional! He truly cares for his patients, has a lot of patience, never gives you the feeling that you are just one more in line to rush out and don't see you as an ATM object like many Drs in this industry. The fact I love the mist about him is that is in favor of drastic changes and with minimal intervention so you will always look natural!
Tali Goldshtein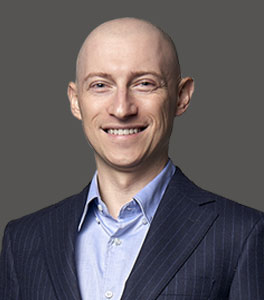 Dr. Linkov is a double board-certified by the American Academy of Facial Plastic and Reconstructive Surgery and the American Board of Otolaryngology-Head & Neck Surgery. A native of New York, Dr. Linkov graduated as a salutatorian from Cornell University and received his Medical Degree at Columbia University College of Physicians and Surgeons. Dr. Linkov conducted advanced head and neck cancer research at the world-renowned Memorial Sloan Kettering Cancer Center. Dr. Linkov is a former Adjunct Assistant Professor at New York University (NYU), where he taught Rhinoplasty.
Dr. Linkov is a top-rated facial plastic surgeon in New York who specializes in lip lift, facelift, rhinoplasty, and hair transplant. He has been named one of the top 5 lip lift surgeons in the United States, is listed in the prestigious SuperDoctors New York™ registry, and has appeared on the Dr. Oz Show, where he discussed the state-of-the-art hair transplantation procedure.