Dr. Linkov is an exceptional facial plastic surgeon, possessing the skill and artistry needed for intricate procedures like Asian eyelid surgery. His experience and attention to detail has created beautiful, natural results for his patients desiring to change the shape of their eyes. If you have been considering adding a crease or fold to your upper eyelid, you can trust the expertise of Dr. Linkov to create the eye shape you desire.
Advantages of a Double Upper Eyelid
The goal of an Asian eyelid surgery is not to create a Caucasian eye. The objective is to produce a beautiful double eyelid Asian eye that matches and blends with the facial features. With single eyelids, the eyes can look narrow. Adding the small crease can make a significant difference in the overall appearance of the eyes and face. Some advantages of a double upper eyelid include:

Wider eyes
A more alert and energetic appearance
More options for wearing eye makeup
Some people may appear more youthful
If excess skin is removed that inhibited clear sight, vision may be improved
Changing the shape of the eye and upper eyelid is a very personal decision. For some, changing their eyes makes them feel more confident and attractive. If you are interested in learning more about Asian eyelid surgery, contact our clinic in NYC. Schedule an appointment for a consultation with Dr. Linkov to determine whether this is the right procedure for you.
★★★★★
I cannot say enough about Dr. Linkov and his staff. From the initial consult to day of surgery and post op appointments, I have had nothing but an outstanding experience. During the consult Dr. Linkov went over everything in detail and was honest compassionate throughout. I didn't feel rushed and he answered all my questions. Leading up to the surgery, Bianca, the receptionist, was amazing. She was very responsive/professional with all my questions, and all the necessary pre-operative preparations that needed to be done. During the surgery Dr. Linkov and his team were wonderful. I felt comfortable and calm during a long surgery. Dr. Linkov followed up afterwards to make sure I was doing well. If I could give more than 5 stars I would! Highly recommend!
Mrunal Parmar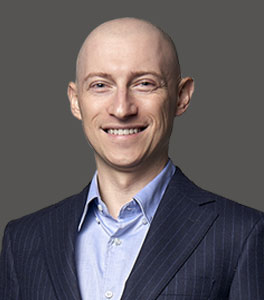 Dr. Linkov is a double board-certified by the American Academy of Facial Plastic and Reconstructive Surgery and the American Board of Otolaryngology-Head & Neck Surgery. A native of New York, Dr. Linkov graduated as a salutatorian from Cornell University and received his Medical Degree at Columbia University College of Physicians and Surgeons. Dr. Linkov conducted advanced head and neck cancer research at the world-renowned Memorial Sloan Kettering Cancer Center. Dr. Linkov is a former Adjunct Assistant Professor at New York University (NYU), where he taught Rhinoplasty.
Dr. Linkov is a top-rated facial plastic surgeon in New York who specializes in lip lift, facelift, rhinoplasty, and hair transplant. He has been named one of the top 5 lip lift surgeons in the United States, is listed in the prestigious SuperDoctors New York™ registry, and has appeared on the Dr. Oz Show, where he discussed the state-of-the-art hair transplantation procedure.