The upper eyelid can become saggy and droopy with age. The skin may stretch and become thinner, folding down and creating heavy upper eyelids. Your eyes look smaller, tired and even "lazy" when the upper eyelid droops. An upper eyelid lift uses microliposuction to remove fat from under the skin. Small incisions are used to remove excess skin and elevate the entire lid. This can open the eyes for a more youthful, alert appearance.
Remove Eye Bags with a Lower Eyelid Lift
Dark circles and puffiness under the eyes are signs of exhaustion. When the skin on the lower eyelid loses elasticity, eye bags form and make you look tired, regardless of how you feel. Skin and fat sags, causing hollows and circles under the eyes. A lower eyelid lift uses a small incision to remove excess skin and fat, and then the skin is elevated. This can make the eyes and face look awake and youthful.
Some people only need an upper or lower eyelid lift, and some people need both. Eyelid lifts are commonly done at the same time as a browlift, cheek lift, midface lift or facelift. Dr. Linkov has created exceptional results for patients desiring eyelid lifts, giving their eyes and face a natural, revitalized appearance.
To learn more about eyelid lifts, contact our office on the Upper East Side to schedule a consultation to find out if this is the right procedure for you.
★★★★★
Dr. Linkov is an artistic and skilled doctor. He made me look and feel younger and more confident. He is friendly and warm. Responded to my phone calls and addressed all of my concerns immediately. My experience with his staff was very pleasant. There was no waiting time for the appointments. I greatly recommend Dr. Linkov.
Inna C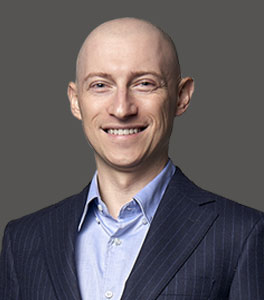 Dr. Linkov is a double board-certified by the American Academy of Facial Plastic and Reconstructive Surgery and the American Board of Otolaryngology-Head & Neck Surgery. A native of New York, Dr. Linkov graduated as a salutatorian from Cornell University and received his Medical Degree at Columbia University College of Physicians and Surgeons. Dr. Linkov conducted advanced head and neck cancer research at the world-renowned Memorial Sloan Kettering Cancer Center. Dr. Linkov is a former Adjunct Assistant Professor at New York University (NYU), where he taught Rhinoplasty.
Dr. Linkov is a top-rated facial plastic surgeon in New York who specializes in lip lift, facelift, rhinoplasty, and hair transplant. He has been named one of the top 5 lip lift surgeons in the United States, is listed in the prestigious SuperDoctors New York™ registry, and has appeared on the Dr. Oz Show, where he discussed the state-of-the-art hair transplantation procedure.