What Is a Forehead Lift?
A forehead lift involves non-surgical and surgical procedures to correct brow position and shape. As we age, there is a gradual loss of tissue elasticity and volume. This results in brow descent, primarily at the lateral aspect, leading to lateral upper eyelid hooding. The lateral brow is the focus of most modern forehead lift strategies. The medial brow, closer to the center, may also need to be addressed depending on the particular situation.
The ideal eyebrow shape and position has changed throughout history. The prevailing aesthetic is influenced by gender, ethnicity, orbital shape, and facial proportions. A droopy eyebrow can create the appearance of fatigue and tiredness. The most feared result after a brow lift surgery is looking surprised from an overcorrection. With proper technique, a thorough understanding of anatomy, and accurate assessment of problem areas, this issue can be avoided.
Who Is a Good Candidate for Forehead Lift?
The following clinical signs are well suited for forehead lift (brow lift):
Later upper eyelid hooding
Lateral eyebrow sagging
Eyebrow positioned beneath the upper orbital rim
Excessive forehead or frown lines
What Is the Relevant Anatomy for Forehead Lift?
Female brow
A female eyebrow is about 6-7cm long and starts just medial to the medial canthus (inner corner of the eye). It starts and ends at the same horizontal plane with the head and tail along the orbital rim (upper eye bone). The peak of the eyebrow is anywhere from the lateral limbus of the iris to the lateral canthus and rises above the level of the orbital rim. Different degrees of peak and shape may be favorable.
Male brow
A male eyebrow is about the same length as the female eyebrow and starts and ends at a similar position. However, the peak is less pronounced and the eyebrow is straighter. The eyebrow usually travels along the orbital rim throughout its course, with an increased hair density at a similar location to where the eyebrow peaks in women.
What Are the Types of Forehead Lift?
There are surgical and non-surgical forehead lift procedures. The forehead lift surgery carries more cost and downtime but is associated with longer-lasting results. After discussing your goals and preferences, Dr. Linkov, as the best-in-class plastic surgeon in Midtown, Manhattan, can help determine which Eyes and Brows procedure is the best fit for you.
Surgical forehead lift
Coronal brow lift
Endoscopic brow lift
Temporal (lateral) brow lift
Direct brow lift
Indirect brow lift (mid-forehead brow lift)
Non-surgical forehead lift
How Is Forehead Lift (Brow Lift) Done?
A general description of each type of forehead lift is provided below, including:
Surgical forehead lift
Coronal brow lift – The original type of forehead lift surgery involving an incision behind the hairline extending from behind one ear over the head to behind the other ear. It allows for excellent exposure. Disadvantages include prolonged recovery time, scarring, potential hair loss, and numbness.
Endoscopic brow lift – Four or five short incisions are made either behind the hairline or just in front of the hairline. Endoscopes (surgical telescopes) are used to provide excellent visualization of the important structures. Disadvantages of endoscopic forehead lift include elevating the hairline, prolonged surgical time, and numerous incision sites.
Temporal (lateral) brow lift –  Single incisions are made in the temporal area behind the hairline on each side. The release of the appropriate tissues is performed with a direct view using a deep approach without scalp tissue removal, or a superficial dissection plane is selected and scalp tissue is removed. No bony fixation is necessary. Addresses only the lateral aspect of the eyebrows. Experienced surgeon Dr. Linkov, prefers this approach, using the deep dissection method, as it best addresses the most important sign of aging while having a low rate of hair loss by the incisions and avoiding the surprised look.
Direct brow lift – Incisions are made just over the eyebrows and the skin only is removed and then the skin is sutured closed. Direct brow lift surgery is quick and can be done under local anesthesia in the office, but leaves a potentially visible scar in an obvious location.
Indirect brow lift (mid-forehead brow lift) – A forehead wrinkle is used to hide an incision and a skin only ellipse is removed. As with direct brow lift, the indirect surgical brow lift also leaves a scar in a visible location.
Non-surgical forehead lift
Botox – Neurotoxins, such as Botox and Jeuveau, can provide tissue lift and reduce wrinkles if used in certain areas. For example, placing it into the crow's feet area can reduce wrinkles and provide a slight lift to the lateral eyebrow. The medial eyebrow can also be treated and lifted as the glabella (between the eyes) is treated. The results can last up to 3-6 months. The exact type of neurotoxin used to achieve the best non-surgical forehead lift depends on patient and doctor preferences. Keep in mind that the effects of brow lifting with neurotoxin might be counteracted if the forehead is treated at the same time.
Filler – Used to restore volume and provide lift. There are off-the-shelf and from the body (autologous) options for filler. The most common types of filler used today are made of hyaluronic acid, which is a naturally occurring substance. Examples include Restylane and Juvederm. When injected into different parts of the face it lasts 6 months to 2 years. Around the eye, it has a tendency to last longer than in other parts of the face. The best part of hyaluronic acid-based fillers is that they are reversible. The brow, by the superior orbital rim, can be injected to recreate the brow fat pad and reduce supraorbital hollowing. Another option is fat transfer, which is taken from one's own body, processed, and injected for a longer-lasting solution. Disadvantages of the filler include the risk of vascular occlusion.
Threads – Threads can be used to temporarily lift the tissue. Results can last up to one year. Historically threads were made of a permanent material which created many complications. Nowadays, they are made of dissolvable material, same as sutures, and are available in many configurations. They are placed under the skin in a minimally invasive approach. A recent trend is lifting the lateral eyebrows with this thread approach.
Is It Possible to Combine Brow Lift With Other Procedures?
A brow lift surgery can be performed alone or in conjunction with other procedures. Common rejuvenation combinations include brow lifts with upper eyelid surgery, or a plastic surgery brow lift with a facelift to attain an overall youthful appearance. Often, lifting only the lateral brow is preferred, and that can be achieved through a temporal lift. To determine whether a brow lift surgery NYC or other procedures are right for you, visit us at City Facial Plastics in Manhattan, NYC.
What Is the Recovery From Forehead Lift?
Is forehead lift painful? This type of surgery is associated with mild pain and headache in the first few days. An antibiotic ointment is used on all skin and scalp incisions. It is okay to shower the day after the procedure. When lying down, it may be helpful to elevate the head of the bed for at least one week. Light activity is recommended for the first two weeks.
Localized bruising and swelling are expected for 1-2 weeks, with some degree of swelling lingering for months. If non-dissolvable sutures are placed they are removed on day 5-7 after surgery. An external incision can stay red for weeks to months. It is best to avoid direct sun exposure to the treated area for several months after forehead lift (brow lift) surgery.
What Are the Risks and Complications of Forehead Lift?
The risks and complications after forehead lift (brow lift plastic surgery) include:
Bleeding
Infection
Poor scarring
Undesirable aesthetic result (overcorrection or undercorrection)
Nerve damage
Vision changes
Asymmetry
Hair loss (alopecia)
Lagophthalmos
As you can see, many issues can arise from a forehead lift. Certain types of this procedure are more closely associated with some of these risks than others. It is important to choose a surgeon who understands these potential problems and has strategies in place to avoid such brow lift complications.
Are Patients Satisfied After Forehead Lift?
Most patients are happy after a forehead lift (brow lift cosmetic surgery) that stabilizes the brow at an aesthetically ideal height and orientation while concealing scars and avoiding the stigmata of facial plastic surgery: elevated hairline and brows that are too high. Non-surgical forehead lift options are great for temporary enhancements.
What Is the Cost of Forehead Lift?
The cost of a forehead lift varies by treatment type.
The surgical cost will partially depend on the type of anesthesia needed and any additional operating room facility fees.
Who Is the Best Forehead Lift (Brow Lift) Surgeon in NYC?
Dr. Gary Linkov is a board-certified facial plastic surgeon in UES, Manhattan, specializing in facial aesthetic surgery. Dr. Linkov is the best specialist with extensive experience treating all conditions of the head and neck. He is the Chief of Otolaryngology and Facial Plastic Surgery for the Veterans Hospital in Brooklyn, NY, where he operates on complex facial conditions impacting our country's veterans.
Dr. Linkov's private practice in Manhattan's Upper East Side focuses on cosmetic and reconstructive facial surgery, including most types of eyebrow lift surgery as well as non-surgical forehead lift treatments.
Forehead Lift Before and After
Dr. Linkov is an exceptional facial plastic surgeon, located in Manhattan, NY who offers natural-appearing results for his patients. If you are interested in erasing frown lines and restoring a youthful arch to your eyebrows, contact City Facial Plastics in New York City today to schedule a consultation.
★★★★★
I went to Dr. Linkov office for some botox in my forehead and what is called the eleven lines. Dr. Linkov is not only very friendly and easy to talk to but very professional. I told him what my concerns were and he explained what could be done and about a new product Jeuveau. We decided it was a good option for what I las looking for. The treatment was painless and I loved the results. Him and his staff were very attentive and caring. I highly recommend him.
Elsa Rivero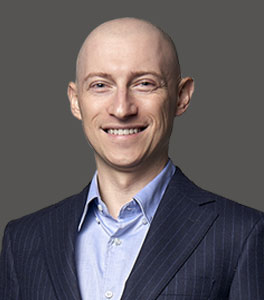 Dr. Linkov is a double board-certified by the American Academy of Facial Plastic and Reconstructive Surgery and the American Board of Otolaryngology-Head & Neck Surgery. A native of New York, Dr. Linkov graduated as a salutatorian from Cornell University and received his Medical Degree at Columbia University College of Physicians and Surgeons. Dr. Linkov conducted advanced head and neck cancer research at the world-renowned Memorial Sloan Kettering Cancer Center. Dr. Linkov is a former Adjunct Assistant Professor at New York University (NYU), where he taught Rhinoplasty.
Dr. Linkov is a top-rated facial plastic surgeon in New York who specializes in lip lift, facelift, rhinoplasty, and hair transplant. He has been named one of the top 5 lip lift surgeons in the United States, is listed in the prestigious SuperDoctors New York™ registry, and has appeared on the Dr. Oz Show, where he discussed the state-of-the-art hair transplantation procedure.