When there is too much skin and fat on the eyelids, it distracts from the appeal of the eyes and face. All skin loses elasticity with age as collagen diminishes, and this change is usually first noticed on the eyelid skin. Blinking, rubbing and squinting the eyes for decades stretches the skin. Loose skin on the upper and lower eyelids creates droopy, tired or sad eyes. Removing the skin and fat and tightening the eyelids can revive the eyes and overall facial appearance.
Open, Awake Eyes with Blepharoplasty
Dr. Gary Linkov is an experienced, talented plastic surgeon who offers exceptional options in eyelid rejuvenation. For our patients with dermatochalasis, or baggy eyes, Dr. Linkov offers solutions for improving their appearance with blepharoplasty. Using tiny incisions hidden under the eyelashes or under the eyelid, excess skin and fat can be removed. The skin will be tightened, opening the eyes for a more alert, energetic appearance. Plus, some patients may experience better vision if the excess skin was impacting their sight.
If your eyes constantly look tired or sad due to excess eyelid skin, contact City Facial Plastics in NYC to schedule your appointment with Dr. Gary Linkov. Learn more about how having a blepharoplasty done can improve the appearance of baggy eyes. We offer excess eyelid skin removal and eyelid lifts to rejuvenate the eyes and face.
★★★★★
My consultation, visit and procedure with Dr. Linkov was excellent from start to finish. What a great experience; as a first timer for an elective treatment I was very nervous. Dr. Linkov and his office assistant Bianca were just wonderful, warm, patient and very informative. Dr. Linkov is extremely knowledgeable and really takes the time to review all treatment options. I felt at ease and confident I was receiving excellent care. I have healed beautifully since the procedure due to his meticulous attention to detail. Absolutely no issues post treatment. Dr. Linkov even called personally to check up the day after my procedure. I was very impressed by the overall experience at Dr. Linkov's office. I would highly recommend Dr. Linkov! Thank you so much Dr. Linkov! Also a special thank you to Bianca his office assistant I appreciate your quick replies to my emails and always greeting me with a smile. I will definitely return!
Kim Cordero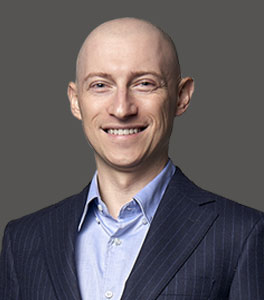 Dr. Linkov is a double board-certified by the American Academy of Facial Plastic and Reconstructive Surgery and the American Board of Otolaryngology-Head & Neck Surgery. A native of New York, Dr. Linkov graduated as a salutatorian from Cornell University and received his Medical Degree at Columbia University College of Physicians and Surgeons. Dr. Linkov conducted advanced head and neck cancer research at the world-renowned Memorial Sloan Kettering Cancer Center. Dr. Linkov is a former Adjunct Assistant Professor at New York University (NYU), where he taught Rhinoplasty.
Dr. Linkov is a top-rated facial plastic surgeon in New York who specializes in lip lift, facelift, rhinoplasty, and hair transplant. He has been named one of the top 5 lip lift surgeons in the United States, is listed in the prestigious SuperDoctors New York™ registry, and has appeared on the Dr. Oz Show, where he discussed the state-of-the-art hair transplantation procedure.