What Is a Non-Surgical Eye Lift?
A non-surgical eye lift involves improving the appearance of the eye area without surgery. The benefits are reduced downtime and less upfront cost. There is also less overall risk of complications with this type of eye surgery procedure. Patients may not be candidates for surgery, but still seek a better look with non-invasive eye lift procedures. These treatments are performed by non-surgical eye lift top-ranked expert Dr. Gary Linkov without surgery.
The eyes are windows into the soul as the old proverb goes. The eyes and the surrounding area goes through aging changes just as the rest of the face does. Surgical options exist, such as blepharoplasty or brow lift, to enhance the area. Non-surgical eye lift techniques also exist to provide a boost and restore confidence and beauty.
Who Is a Good Candidate for a Non-Surgical Eye Lift?
A good candidate for a non-surgical eye lift procedure in UES, Manhattan is similar to someone seeking a surgical type of procedure and these signs include:
Dark circles under the eye (tear troughs)
Excess skin
Eyebrow ptosis (droop)
In contrast, patients who may not qualify for non-surgical eye lift without surgery include those with:
Excessive brow ptosis
Excessive upper eyelid skin excess
Fat herniation (or pseudoherniation)
What Areas of the Eye Are Targeted for a Non-Surgical Eye Lift?
A non-invasive eye lift targets the following areas:
Brows
Upper eyelid
Lower eyelid
Crow's feet lines (lateral to eye)
How Is a Non-Surgical Eye Lift in Manhattan, NYC Done?
An eye lift without surgery usually combines treatment modalities to restore volume and provide tissue lift. The following are the currently available modalities and how they are used.
Filler
Filler is used to restoring volume and provide lift. There are off-the-shelf and from-the-body (autologous) options for filler. The most common types of filler used today are made of hyaluronic acid, which is a naturally occurring substance. Examples include Restylane and Juvederm. When injected into different parts of the face, it lasts 6 months to 2 years. Around the eye, it has a tendency to last longer than in other parts of the face. The best part of hyaluronic acid-based eye lift fillers is that they are reversible.
Popular areas to fill include:
Lateral cheeks – shown to improve the tear troughs
Brow (superior orbital rim) – to recreate the brow fat pad and reduce supraorbital hollowing
Lower eyelid/cheek junction (tear trough) – reduces dark circles and creates a smoother transition (non-surgical under eye lift)
Another option is fat transfer, which is taken from one's own body, processed, and injected for a longer-lasting solution. Disadvantages of the filler include the risk of vascular occlusion and creating a swollen appearance in the lower eyelid region.
Neurotoxin
Neurotoxins, such as Botox and Jeuveau, can provide tissue lift and reduce wrinkles if used in certain areas. For example, placing it into the crow's feet area can reduce wrinkles and provide a slight lift to the lateral eyebrow. The medial eyebrow can also be treated and lifted as the glabella (between the eyes) is treated. The results can last up to 3-6 months. The exact type of neurotoxin used to achieve the best non-surgical facelift depends on patient and doctor preferences.
Threads
Threads can be used to lift tissue temporarily. Results can last up to one year. Historically threads were made of a permanent material which created many complications. Nowadays, they are made of dissolvable material, the same as sutures, and are available in many configurations. They are placed under the skin in a minimally invasive approach. A recent trend is lifting the lateral eyebrows with this thread approach.
Plasma
Plasma refers to the use of a plasma pen to tighten and lift the skin's surface. Plasma is a type of gas, and the plasma pen creates an electrical discharge to release this gas onto the skin in a grid-like fashion. Pin-point burn marks initially appear on the skin, however over several weeks start to fade. During this time, the skin in the treated area becomes tighter, therefore resulting in a somewhat raised appearance. Results are temporary but may last for years. Plasma has been used on the upper eyelid skin to provide some lift.
Laser
Laser skin resurfacing, such as with a CO2 pulsed laser, is a great option for addressing deep wrinkles as well as excess skin on the lower eyelid. In some ways, a laser is a better choice for the excess lower eyelid skin than surgical removal as it is less likely to lead to certain complications such as ectropion.
How to Prepare for the Non-Surgical Eye Lift?
Ahead of your non-invasive eye lift, it is best to avoid certain medications and supplements that may thin the blood and cause increased bruising, such as:
NSAIDS – ibuprofen (Motrin) and naproxen
Aspirin
Vitamin E
Garlic, Ginger, Ginseng, St. John's Wort, Ginkgo, Black Cohosh
What to Expect on the Day of the Procedure?
Non-surgical eyelift is generally performed with the patient awake. You may be provided with an oral medication to help relax during the procedure. Depending on the exact treatment modality, a topical anesthetic ointment or injectable local anesthetic such as lidocaine may be used to numb the area in preparation for the eye lift treatment without surgery. Treatment time is anywhere from 10 minutes for simple neurotoxin injections up to 1 hour for certain energy devices.
What Is the Recovery From Non-Surgical Eye Lift?
Redness, bruising and swelling are possibilities and can last from hours to 2 weeks depending on the type of treatment. Pain is usually mild to moderate and resolves within minutes to days, again depending on the type of non-invasive eyelift. Applying ice to the treated areas may help with swelling in the first few days. In the case of laser resurfacing, the skin will peel for about 1 week and will stay pink for several weeks.
What Are the Risks and Complications From Non-Surgical Eye Lift?
The risks and complications of non-invasive eyelift depend largely on the exact type of treatment, but can be summarized as:
Bruising
Pain
Swelling
Infection
Skin damage
Vision changes
Even though it is "non-surgical," there is potential for serious complications when dealing with the face. Do not be fooled into thinking that nothing bad can happen. Just as you would consider surgical risks, please consider the real risk of non-invasive eye lift when making a treatment decision.
Please keep in mind that there are medical conditions that may masquerade as a cosmetic asymmetry but are, in fact, more serious conditions. This is partially why it is important to be treated by a physician experienced with head and neck anatomy and the associated pathophysiology.
What Are the Alternatives to Non-Surgical Eye Lift?
The alternative to a non-invasive eye lift is a surgical blepharoplasty (upper or lower) and brow lift. Surgery may carry more downtime but results in a longer-lasting result. Surgery is more appropriate for significant brow droop (ptosis), excess upper eyelid skin (dermatochalasis), and under-eye bags. Surgery may also be needed in some cases to tighten the lower eyelid (canthopexy).

Who Is the Best Non-Surgical Eye Lift Specialist in NYC?
Patients often search for the best non-surgical eye lift doctor. Dr. Gary Linkov is a board-certified facial plastic surgeon in Manhattan's Upper East Side specializing in non-surgical and surgical facial aesthetics. Dr. Linkov has taught facial injectables to many other doctors through courses in NYC under the face training centers organization in Chelsea. Dr. Linkov delivers safe, consistent, and natural results to each one of his facial injectable patients.
You can view before and after photos of Dr. Linkov's patients below:
Non-Surgical Eye Lift Before and After
Dr. Gary Linkov is an experienced facial plastic surgeon and non-surgical eye lift doctor at the plastic surgery center in New York City. If you want to explore non-surgical treatments to address sagging eyelid skin and eye bags, visit us at City Facial Plastics in Midtown, Manhattan, for an eye lift without surgery.
★★★★★
Dr. Linkov is amazing, he took his time to explain everything to me in detail. He was very kind and had a lot of patience when it came to all of my questions. I am looking forward to having my procedure done with a Surgeon that actually cares about their patients and their outcomes. Highly recommend Dr. Linkov!!
Steph G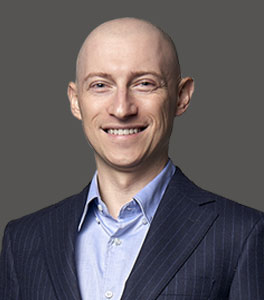 Dr. Linkov is a double board-certified by the American Academy of Facial Plastic and Reconstructive Surgery and the American Board of Otolaryngology-Head & Neck Surgery. A native of New York, Dr. Linkov graduated as a salutatorian from Cornell University and received his Medical Degree at Columbia University College of Physicians and Surgeons. Dr. Linkov conducted advanced head and neck cancer research at the world-renowned Memorial Sloan Kettering Cancer Center. Dr. Linkov is a former Adjunct Assistant Professor at New York University (NYU), where he taught Rhinoplasty.
Dr. Linkov is a top-rated facial plastic surgeon in New York who specializes in lip lift, facelift, rhinoplasty, and hair transplant. He has been named one of the top 5 lip lift surgeons in the United States, is listed in the prestigious SuperDoctors New York™ registry, and has appeared on the Dr. Oz Show, where he discussed the state-of-the-art hair transplantation procedure.