What Is a Beard Hair Transplant?
A beard hair transplant involves taking hairs from the back and sides of the head, where it is genetically programmed not to fall out. These hairs are moved, usually one by one using the FUE (follicular unit extraction) method, into their new location on the beard. The process is similar to a scalp hair transplant except that the recipient site is different as well as the angles and direction of hair growth.
Hair transplant surgery has had many advancements in the last decade. The old surgical incision technique has been replaced by FUE, or follicular unit extraction methods, which we use at New York facial plastic surgery clinic. This involves removing individual hair follicles from the back or sides of the scalp to transplant to another area. There are no stitches or incisions. Each follicle is inserted individually using a follicle punch system.
Beards have been shown to accentuate emotion. A beard is a sign of masculinity and can be worn in many variations. The way one wears a beard is a statement of personal style. Not everyone can grow the thick mustache, goatee or beard they desire. Facial hair can be a great option for creating your own personal style. It is also a way to cover the skin or facial flaws that you want to hide. The only way to permanently enhance the beard in a natural way is with a beard hair transplant.
Who Is a Good Candidate for Beard Transplant?
A beard transplant candidate must have sufficient donor hairs to be transplanted. This is important because the source of hairs is the same as would be used for scalp hair transplant, which is much more common. Therefore the patient needs to be aware of this donor supply limitation and needs to decide how he would like to apply his grafts, realizing that the scalp hair might thin one day as well.
★★★★★
Dr. Linkov is a great guy and is very knowledgeable. When it comes to FUE (including body hair transplant), it's all about the experience of the doctor and technicians. Dr. Linkov has a very experienced team that allowed me to fully recover in 6 days. I had a procedure done on a Sunday, and was out and about on a Friday night, with nobody noticing that anything had been done. Definitely recommend.
Joshua Guzman
Other than wanting to enhance the density of one's natural beard, some patients want to restore the hair that was removed previously with laser hair removal. Yet others are looking for reparative work to cover scars from various causes. Beard hair transplants are also gaining in popularity among the LGBT community to create a more masculine appearance.
What Are the Types of Beard Transplants?
There are various types of beard hair designs. Patients usually come into the office with a specific pattern in mind. For example, some prefer a chin strap style beard, with a thin beard that circles the chin, and others are looking for a lumberjack style beard. The overall beard transplant approach is similar for these styles but the number of grafts needed can be vastly different depending on design, pre-existing hair, and thickness of the donor hair.
How Is a Beard Transplant Done?
The most important factor is listening to patients to understand the desired appearance for their beard. Then the donor area is assessed and an approximate graft count is estimated for the beard transplant. Next, either the FUE or FUT (follicular unit transfer) method is selected.
Most patients opt for the FUE approach since it avoids a linear scar and so a short haircut can be worn at any time without noticeable scars. In the FUE approach, the hairs are first all extracted (or harvested) as grafts. Then at the recipient beard area, recipient sites are made with a blade or needle at the correct angle and direction. The previously removed hairs are then placed into these recipient sites one at a time.
How to Prepare for Your Beard Transplant in UES, Manhattan?
At your initial appointment at City Facial Plastic in Manhattan's Upper East Side, Dr. Linkov will assess your overall medical health to make sure that you are safe to undergo a beard transplant, especially since local anesthesia and other oral medications are used throughout the case.
Make sure to stop all supplements and over the counter medications that can thin the blood. Consider taking Vitamin C and Vitamin K a week before the facial hair transplant procedure to improve healing and minimize bleeding. Make sure to shower the night before or the morning of your procedure to reduce the risk of infection.
What to Expect on the Day of the Procedure?
Bring in the medications prescribed to you. After consent is obtained, the beard area is marked carefully with the patient's wishes incorporated. Once the surgeon and patient agree on the design, you will then be given several medications to prepare you for the harvesting portion of the beard transplant. You will be given an antibiotic, an anti-inflammatory pill, a sedative and anxiolytic.
You will then undergo the FUE extraction portion of the procedure by laying on your stomach. Once the grafts are removed you will then turn onto your back, to allow for recipient site creation and then placement of the grafts. The overall process may take a few hours for smaller cases, up to a full day for larger cases, and occasionally may require an extra day. A lunch break is provided for longer cases.
As the procedure nears its end you will be shown the almost completed beard transplant, at which point you can decide if any changes are necessary before the final hair grafts are placed.
What Is the Recovery From Beard Transplant in Manhattan, NYC?
As with any surgical procedure, bleeding, swelling and bruising are all possible after a facial hair transplant. The most important precaution in the recovery phase of a beard transplant is to not get the transplanted hairs wet for the first five days. This allows them to set in the proper orientation and to eventually grow.
After about three weeks the shafts of the transplanted hairs will usually fall out and hair regrowth starts at 4-6 months with final results assessed at 1 year. Shaving of the beard is possible after 10 days. An oral antibiotic and topical antibiotic (for the donor area) are provided as well.
What Are the Risks and Complications of Beard Transplant?
The following risks/complications after a beard transplant exist:
Poor angulation: Despite every best effort to use an acute angle to the skin surface when making recipient sites and placing grafts, occasionally grafts may still grow at a more perpendicular angle and some may need to be removed.
Bump formation: The main area at risk of small bump formation is the goatee area under the lower lip. These can be difficult to correct.
Poor regrowth: As with any hair transplant, poor regrowth is possible but rare. The face has very good blood supply and typically results in excellent hair regrowth.
Cysts: Though very rare, inclusion cysts can form in the transplanted beard area and may need to be incised and drained or removed.
Does a Beard Transplant Leave Scars?
With the FUE method of hair extraction, small circular scars are left but they are barely noticeable even with a shaved head. With the FUT method, a linear scar across the back of the head is left behind which makes it more difficult to wear shorter hairstyles. The recipient area where the new beard hairs grow should not display any scars.
What Are the Contraindications for Beard Transplant?
Medical conditions that are not compatible with local anesthesia containing epinephrine would be contraindications. Another contraindications to facial hair transplant is scarring alopecias or autoimmune alopecia areata, in which the body will continue to try and destroy the hair follicles. Lastly, not having enough donor supply of hairs to transplant is a contraindication to beard transplant surgery.
What Are the Alternatives to Beard Transplant?
The alternatives to a beard hair transplant include:
Rogaine (minoxidil): The solution or foam formulations can be applied topically to thicken the hairs. The effect will only last if you continue to apply the minoxidil.
Hair growth vitamins and supplements: Taking biotin based supplements may help partially restore both scalp hair and beard hair
Tattoo: Though rare, this option is available but obviously comes with its drawbacks.
Are Patients Satisfied After Beard Transplant?
Since patients are in control of the shape of their new beard, the ultimate satisfaction with a beard transplant is very high. One must keep in mind that there is a limit to how full the beard can be, and that is mainly based on the pre-existing hairs, the donor density, and the diameter of each hair. Choosing the right plastic surgeon Dr. Linkov who understands the proper angulation of the hairs and number of grafts needed to create a certain appearance is critical.

Who Is the Best Beard Transplant Surgeon in NYC?
A beard transplant doctor must possess the ability to give you an accurate estimate of graft count, properly design the beard with your input, precisely make the recipient sites and safely supervise technicians to help with less critical tasks. As one of the best plastic surgeons in NYC, Dr. Linkov is considered top-rated, and is best suited to walk you through your beard transplant journey.
Beard Transplant Before and After
Dr. Gary Linkov is a hair transplant specialist and experienced facial plastic surgeon at City Facial Plastics in Manhattan, NY. If you desire new facial hair growth to improve your beard, mustache or goatee, contact our office in New York City for a hair transplant consultation. You can have the thick, stylish facial hair you want with our cutting-edge hair transplant surgery options.
★★★★★
Dr. Linkov is a great guy and is very knowledgeable. When it comes to FUE (including body hair transplant), it's all about the experience of the doctor and technicians. Dr. Linkov has a very experienced team that allowed me to fully recover in 6 days. I had a procedure done on a Sunday, and was out and about on a Friday night, with nobody noticing that anything had been done. Definitely recommend.
Joshua Guzman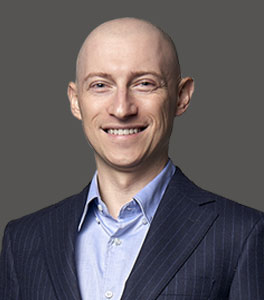 Dr. Linkov is a double board-certified by the American Academy of Facial Plastic and Reconstructive Surgery and the American Board of Otolaryngology-Head & Neck Surgery. A native of New York, Dr. Linkov graduated as a salutatorian from Cornell University and received his Medical Degree at Columbia University College of Physicians and Surgeons. Dr. Linkov conducted advanced head and neck cancer research at the world-renowned Memorial Sloan Kettering Cancer Center. Dr. Linkov is a former Adjunct Assistant Professor at New York University (NYU), where he taught Rhinoplasty.
Dr. Linkov is a top-rated facial plastic surgeon in New York who specializes in lip lift, facelift, rhinoplasty, and hair transplant. He has been named one of the top 5 lip lift surgeons in the United States, is listed in the prestigious SuperDoctors New York™ registry, and has appeared on the Dr. Oz Show, where he discussed the state-of-the-art hair transplantation procedure.