Until recently, hair regrowth has meant the discomfort of needles for numbing the area and for administering injections. This method of treating hair loss, though effective, has also been a challenge for many patients due to the delivery method. However, there is now a better way to receive hair regrowth treatment.
JetPeel is a needleless injection for hair regrowth. This revolutionary delivery system allows you to receive treatment without the discomfort of needles. Additionally, it provides for better coverage of affected areas from hair loss. Imagine looking in the mirror and seeing luxurious hair in those spots that are currently bare. With JetPeel treatment, you can have your hair back again without the discomfort of needle injections.
The Better Way to Regrow Hair
JetPeel is an FDA-approved technology that resurfaces the skin using a 2-phase stream. The combination is incorporated into the skin at supersonic speeds. Dead skin cells are exfoliated, and at the same time, treatment is delivered into the scalp where it will stimulate the growth of new hair.
JetPeel treatment is delivered into the scalp without the pain of repeated needling, which means greater comfort for you and more coverage for better results.
This wonderful new development could restore your confidence and youthful appearance. Contact City Facial Plastics for more information about JetPeel or to schedule an appointment with us. Replace your thinning hair with a new look.
★★★★★
I highly recommend Dr. Linkov! I was looking for a doctor to try PRP treatments to stimulate hair growth. It was important for me to be treated by a true hair specialist and discuss realistic results. He was very personable and honest, with great bedside manner. Dr. Linkov was extremely knowledgeable and had great technique, I was never in any pain. Highly recommend him!
J R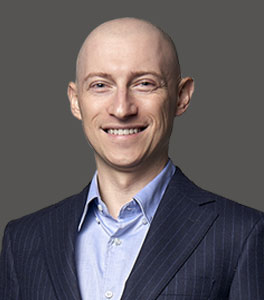 Dr. Linkov is a double board-certified by the American Academy of Facial Plastic and Reconstructive Surgery and the American Board of Otolaryngology-Head & Neck Surgery. A native of New York, Dr. Linkov graduated as a salutatorian from Cornell University and received his Medical Degree at Columbia University College of Physicians and Surgeons. Dr. Linkov conducted advanced head and neck cancer research at the world-renowned Memorial Sloan Kettering Cancer Center. Dr. Linkov is a former Adjunct Assistant Professor at New York University (NYU), where he taught Rhinoplasty.
Dr. Linkov is a top-rated facial plastic surgeon in New York who specializes in lip lift, facelift, rhinoplasty, and hair transplant. He has been named one of the top 5 lip lift surgeons in the United States, is listed in the prestigious SuperDoctors New York™ registry, and has appeared on the Dr. Oz Show, where he discussed the state-of-the-art hair transplantation procedure.