At City Facial Plastics in Midtown, Manhattan, we offer many types of hair transplant procedures using the most advanced methods and technology, including body hair transplants. Dr. Gary Linkov is an experienced facial plastic surgeon in New York who also specializes in advanced hair restoration techniques and uses the latest FUE technology to individually transplant hair follicles to create new or thicker hair in the desired location.
What Is a Body Hair Transplant?
A hair transplant involves taking hairs from areas other than the scalp and moving them to the scalp. Common donor areas include:
And less commonly may include:
Arms
Legs
Axillary
Pubic region
The hairs from these areas are removed one by one with the FUE method and transplanted to the scalp in a similar method as a traditional scalp hair transplant.

★★★★★
Dr. Linkov is a great guy and is very knowledgeable. When it comes to FUE (including body hair transplant), it's all about the experience of the doctor and technicians. Dr. Linkov has a very experienced team that allowed me to fully recover in 6 days. I had a procedure done on a Sunday, and was out and about on a Friday night, with nobody noticing that anything had been done. Definitely recommend.
Joshua Guzman
Who Is a Good Candidate for a Body Hair Transplant?
The primary indication for using body hairs is when patients lack a sufficient scalp donor supply, for the following possible reasons:
Prior procedures which have exhausted the supply
Naturally thin, patchy hair with low density in the normal donor areas
Injury to the scalp affecting the normal donor areas
Scalp to Body Transplants
Some people want more body hair to feel more confident about how they look. This could mean a hairy chest or thicker pubic hair. To perform body hair transplants, follicles can be removed from the scalp or other areas of the body, then transplanted to the desired area. Dr. Linkov finds the most appropriate donor site to create the desired hair type and appearance.
Body Hair to Scalp Transplants
In some cases, there are not enough hair follicles on the scalp to transplant to the thin or balding areas. If the patient has thick body hair on their back, chest or other areas, it may be feasible to transplant body hair to the scalp to create a thicker head of hair. This can have a dual benefit, removing hair from an undesirable location, like the shoulders, to improve the thickness of hair on the scalp.
There are many different options in hair transplants available. If you want thicker hair anywhere on your head or body, come see us at City Facial Plastics. Schedule your hair transplant consultation with Dr. Linkov to learn more about body hair transplant options.
How Is a Hair Transplant in NYC Performed?
The surgeon and patient must decide on the best donor areas depending on availability, preference, and ultimate goals. If the decision is made to proceed with body hair as a donor source, then the specific areas to be harvested must then be selected. Once the specific donor areas are identified, an approximate number of grafts are estimated. Next, the FUE method is used to harvest the grafts from the chosen body hair sites.
Most patients opt for the FUE approach since it avoids a linear scar and has an easier recovery. In the FUE approach, the hairs are first all extracted (or harvested) as grafts. Then at the recipient scalp area, recipient sites are made with a blade or needle at the correct angle and direction. The previously removed hairs are then placed into these recipient sites one at a time. Throughout the process, local anesthesia is used to limit discomfort.
How to Prepare for Body Hair Transplant in UES, Manhattan?
At your initial appointment,  the best-in-class plastic surgeon in Manhattan's Upper East Side Dr. Linkov will assess your overall medical health to make sure that you are safe to undergo a body hair transplant, especially since local anesthesia and other oral medications are used throughout the case.
Make sure to stop all supplements and over the counter medications that can thin the blood. Consider taking Vitamin C and Vitamin K a week before the body transplant procedure to improve healing and minimize bleeding. Make sure to shower the night before or the morning of your procedure to reduce the risk of infection.
Body hair donor areas need to be properly prepared three to six weeks before the surgery. Minoxidil 5% (Rogaine) needs to be applied once or twice a day to all the planned donor areas. Then, five days prior to your procedure, all the areas of the body and face that may be a donor area need to be shaved down to the skin, then allowed to grow for the next five days. This helps select for the best possible hairs for harvest.
What to Expect on the Day of the Procedure?
Medications that were prescribed to you should be brought into the office on the morning of your procedure. After consent is obtained, the body hair donor areas and the recipient area are marked. You will be guided to take the appropriate medications to prepare you for the harvesting portion of the hair transplant procedure. You will be given an antibiotic, an anti-inflammatory pill, a sedative and anxiolytic.
You will then undergo the FUE extraction (harvesting) portion of the procedure in a comfortable position. Once the grafts are removed, recipient sites are created and then grafts are placed. The overall process may take a few hours for smaller cases, up to a full day for larger cases, and occasionally may require an additional day to finish transferring all of the grafts. A lunch break is provided for longer cases.
What Is the Recovery From a Body Hair Transplant?
As with any surgical procedure, bleeding, swelling and bruising are all possible after a body hair transplant. As with any hair transplant, the transplanted hairs should be cared for with precaution for the first five days, to allow them to set in the proper orientation and to eventually grow. After about three weeks the shafts of the transplanted hairs will usually fall out and hair regrowth starts at 4-6 months. An oral antibiotic and topical antibiotic [for the donor area(s)] are provided as well.
What Are the Risks and Complications of a Body Hair Transplant?
Body hair transplant risks and complications include:
Poor regrowth: As with any hair transplant, poor regrowth is possible. Body hair tends to have a lower rate of regrowth compared to scalp hair.
Excess Local Anesthesia: Large body donor areas may require a large amount of local anesthesia (typically 1% lidocaine with 1:100,000 epinephrine). Care must be taken not to exceed the known toxicity levels, which may lead to serious adverse effects. Sometimes it is best to plan for IV sedation if the donor areas are extensive to avoid reaching the toxic levels of local anesthesia.
Hypopigmentation: Small white dots where the hairs were extracted may appear postoperatively. These are more visible on the chest than they are on the neck.
Keloids: This type of abnormal scarring has been reported along the sternal area and should therefore be avoided if possible.
Folliculitis and ingrown hairs
Does a Body Hair Transplant Leave Scars?
With the FUE method of hair extraction, small circular scars are left behind and are more noticeable on the body than on the head or neck. With the FUT method, a linear scar is left behind and is therefore not recommended for body hair transplant, with one exception being the axillary area in some practices due to the ability to hide the scars. The recipient area where the new body hairs grow should not display any scars.
What Are the Contraindications for Body Hair Transplant?
Contraindications to hair transplant include:
Medical conditions that are not compatible with local anesthesia containing epinephrine
Scarring alopecias or autoimmune alopecia areata
Lack of donor hair supply
What Are the Alternatives to a Body Hair Transplant?
The first choice for a scalp hair transplant is to use other scalp hairs. If there is not a sufficient supply of scalp hairs then body hair is considered. If body hair is not available and medical therapy has been exhausted then a few other options exist, including:
SMP (Scalp micropigmentation): A temporary ink is used to create the illusion of greater hair density
Hair fibers: Colored keratin protein may held mask the appearance of scalp show through thin hair
Hair piece: A hair piece or wig is an option and this technique has also advanced over the years to provide a more natural fit
Does Body Hair Transplant Work?
In the right hands, a body hair transplant can expand the options for hair restoration robustly. Body hair transplant procedure in Manhattan, NY is a great option for people with ample body hair but with limited scalp hair that may have resulted from prior hair transplant surgeries or other conditions. Patients are typically very happy to give up their body hair to have a more full head of hair.
What Is the Cost of a Body Hair Transplant?
As with most hair transplant procedures, some clinics charge a dollar amount per hair graft transplanted and others charge a flat rate per case. Body hair typically is charged at a premium compared to scalp hair due to the increased level of complexity and time required. As an example, if scalp hair is $5/graft, then body hair might be $6/graft. These are estimates and prices do range quite a bit across the United States and the world.
Who Is the Best Body Hair Transplant Surgeon in NYC?
In order to do a body hair transplant, the surgeon must be an expert at the FUE technique of hair extraction. The FUE device used must be one that generates a very low rate of a transaction, such as the WAW or Trivellini oscillating systems. As one of the few body hair transplant surgeons in NYC, Dr. Linkov is considered a top-rated hair surgeon and is best suited to discuss your hair restoration options which may include hair transplant surgery.
Do you have any questions about body hair transplant in New York City? Would you like to schedule an appointment with an experienced facial plastic surgeon in Manhattan, NYC Dr. Gary Linkov? Please contact our City Facial Plastics office for a consultation.
★★★★★
Dr. Linkov is a great guy and is very knowledgeable. When it comes to FUE (including body hair transplant), it's all about the experience of the doctor and technicians. Dr. Linkov has a very experienced team that allowed me to fully recover in 6 days. I had a procedure done on a Sunday, and was out and about on a Friday night, with nobody noticing that anything had been done. Definitely recommend.
Joshua Guzman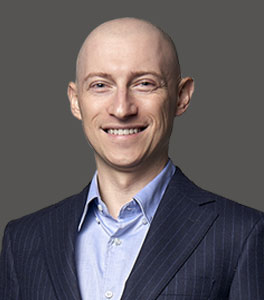 Dr. Linkov is a double board-certified by the American Academy of Facial Plastic and Reconstructive Surgery and the American Board of Otolaryngology-Head & Neck Surgery. A native of New York, Dr. Linkov graduated as a salutatorian from Cornell University and received his Medical Degree at Columbia University College of Physicians and Surgeons. Dr. Linkov conducted advanced head and neck cancer research at the world-renowned Memorial Sloan Kettering Cancer Center. Dr. Linkov is a former Adjunct Assistant Professor at New York University (NYU), where he taught Rhinoplasty.
Dr. Linkov is a top-rated facial plastic surgeon in New York who specializes in lip lift, facelift, rhinoplasty, and hair transplant. He has been named one of the top 5 lip lift surgeons in the United States, is listed in the prestigious SuperDoctors New York™ registry, and has appeared on the Dr. Oz Show, where he discussed the state-of-the-art hair transplantation procedure.