Many children are born with misshapen ears. It is estimated about one in three children are born with some level of ear deformity. In some cases, these misshapen ears can be reshaped right away. The cartilage in newborns is very pliable due to high estrogen levels, making it easier to change the shape in the first few weeks of their life without surgery. However, for older children or adults with misshapen ears, surgery is usually needed if they want to change their ear appearance.
Outpatient Ear Shaping
In most cases, ear reshaping can be performed as an outpatient office procedure at City Facial Plastics. Dr. Linkov can evaluate the ear shape and offer solutions to change it. Adults can usually have their ear reshaped under local anesthesia at our office. Children may need more sedation to ensure they are relaxed during the procedure.
The extent of the surgery depends on the level of ear deformity. With ear shaping, the procedure can be quick. In some cases, repairing or reshaping an ear lobe will be fast in comparison to reshaping the upper ear contours. Top-rated plastic surgeon Dr. Linkov customizes every procedure to match his patient's desires and finds the best solution to improve the ear's appearance.
No one needs to live with a misshapen ear if it makes them feel uncomfortable or less confident in their appearance. If you or your child have misshapen ears, contact City Facial Plastics to schedule a consultation with Dr. Linkov to discuss your cosmetic options.

EAR SURGERY
★★★★★
I can't say enough about Dr. Gary, he is a very friendly and knowledgeable physician. Dr. Gary explained to me all the details that I needed to know before getting my earlobe done. He was beyond my expectations. He really cares about his patients. I would totally recommend him.
Reham Alabduljabbar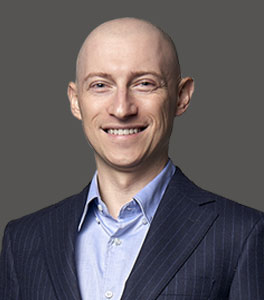 Dr. Linkov is a double board-certified by the American Academy of Facial Plastic and Reconstructive Surgery and the American Board of Otolaryngology-Head & Neck Surgery. A native of New York, Dr. Linkov graduated as a salutatorian from Cornell University and received his Medical Degree at Columbia University College of Physicians and Surgeons. Dr. Linkov conducted advanced head and neck cancer research at the world-renowned Memorial Sloan Kettering Cancer Center. Dr. Linkov is a former Adjunct Assistant Professor at New York University (NYU), where he taught Rhinoplasty.
Dr. Linkov is a top-rated facial plastic surgeon in New York who specializes in lip lift, facelift, rhinoplasty, and hair transplant. He has been named one of the top 5 lip lift surgeons in the United States, is listed in the prestigious SuperDoctors New York™ registry, and has appeared on the Dr. Oz Show, where he discussed the state-of-the-art hair transplantation procedure.