In most cases, ears are an afterthought. Unless they protrude or are an odd shape, most people do not notice slight differences the ears. However, when they seem unbalanced with the rest of the head and face, it is hard not to notice. Plastic surgery can be used to reshape, resize or pin the ears closer to the head, helping them blend with the other facial features.
Surgical Ear Deformity Alterations
Reshaping and resizing ear deformities are one of the more difficult plastics surgery techniques. Ears are a unique shape and require artistic skill as well as surgical expertise to change. Dr. Linkov is an experienced facial plastic surgeon with exceptional skill and artistic talent. He can ensure that the delicate cartilage of malformed ears is shaped into the desired form to create ears that blend with the other features.
Children with ear deformities can face a childhood of teasing and cruel jokes. Plastic surgery can be performed on children to reshape ears at around age six. This can help them feel more confident when they begin building relationships with their peers in school and in social activities.
If you are interested in learning more about plastic surgery to correct an ear deformity or to minimize the appearance of prominent ears, contact us to schedule your consultation with Dr. Linkov. City Facial Plastics is located on the Upper East Side in Manhattan.
★★★★★
I had a torn ear lobe. His treatment was excellent. I had no problems and no pain after the stitching of my ear lobe. To me he did an excellent job on my ear lobe. I thank him very much for that. I recommend anyone to him for treatments.
Margaret Peters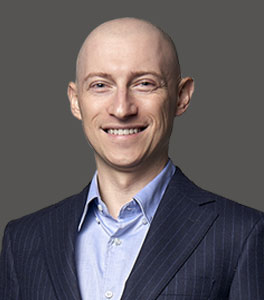 Dr. Linkov is a double board-certified by the American Academy of Facial Plastic and Reconstructive Surgery and the American Board of Otolaryngology-Head & Neck Surgery. A native of New York, Dr. Linkov graduated as a salutatorian from Cornell University and received his Medical Degree at Columbia University College of Physicians and Surgeons. Dr. Linkov conducted advanced head and neck cancer research at the world-renowned Memorial Sloan Kettering Cancer Center. Dr. Linkov is a former Adjunct Assistant Professor at New York University (NYU), where he taught Rhinoplasty.
Dr. Linkov is a top-rated facial plastic surgeon in New York who specializes in lip lift, facelift, rhinoplasty, and hair transplant. He has been named one of the top 5 lip lift surgeons in the United States, is listed in the prestigious SuperDoctors New York™ registry, and has appeared on the Dr. Oz Show, where he discussed the state-of-the-art hair transplantation procedure.