A person's earlobes are constructed of fatty tissue and skin. They come in various sizes, shapes and forms, which are unique to each person. When earlobes are pierced to accommodate various forms of jewelry or accessories, from smaller studs to larger, heavier "gauges," these delicate areas can become stretched, enlarged, ripped or torn. This can make the ear lobes unattractive and unusable for most types of ear jewelry and accessories. Earlobe reconstruction and repair can restore them back to their normal shape and size. They will look like they did prior to being stretched or torn.
Rejuvenating Aging Earlobes
One of the reasons earlobes tear is a result of aging. Like the rest of the face and body, ear lobes change with age. Pierced ears can sag after many years of wearing heavy jewelry. The holes can elongate, making them unattractive and susceptible to tearing. Our doctor uses plastic surgery techniques to restore a natural-appearing ear lobe, providing a more youthful shape and size.
Dr. Gary Linkov is a talented facial plastic surgeon who performs earlobe repairs and rejuvenations at our office in NYC. Most ear lobe corrections can be performed with local anesthesia as an office visit. Contact our office to schedule a consultation with Dr. Linkov to determine the best repair option for your damaged earlobe.
★★★★★
I had a torn ear lobe. His treatment was excellent. I had no problems and no pain after the stitching of my ear lobe. To me he did an excellent job on my ear lobe. I thank him very much for that. I recommend anyone to him for treatments.
Margaret Peters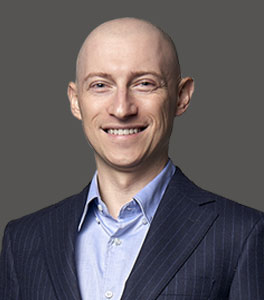 Dr. Linkov is a double board-certified by the American Academy of Facial Plastic and Reconstructive Surgery and the American Board of Otolaryngology-Head & Neck Surgery. A native of New York, Dr. Linkov graduated as a salutatorian from Cornell University and received his Medical Degree at Columbia University College of Physicians and Surgeons. Dr. Linkov conducted advanced head and neck cancer research at the world-renowned Memorial Sloan Kettering Cancer Center. Dr. Linkov is a former Adjunct Assistant Professor at New York University (NYU), where he taught Rhinoplasty.
Dr. Linkov is a top-rated facial plastic surgeon in New York who specializes in lip lift, facelift, rhinoplasty, and hair transplant. He has been named one of the top 5 lip lift surgeons in the United States, is listed in the prestigious SuperDoctors New York™ registry, and has appeared on the Dr. Oz Show, where he discussed the state-of-the-art hair transplantation procedure.