Page Updated: May 3, 2022
What Is Otoplasty?
Otoplasty refers to ear pinning surgery that addresses a prominent ear (or lop ear). Cartilage may be cut, removed, or left during prominent ear correction surgery and modified with sutures to accomplish the main objective. The skin may also be removed to avoid bunching as the ear pin back surgery is performed.
Prominent ears can be a common reason for ridicule in both children and adults. Men and women frequently use their hair to hide this facial feature. People are often ashamed to show others their ears if they protrude too far from the head or have an unusual shape. Having the ears corrected often restores confidence and gives people the option to wear different hair styles.
Who Is a Good Candidate for Otoplasty?
The surgeon must evaluate each ear separately and assess the size, shape, and relationship to the scalp.  The ear pinning surgery must then be performed using a prominent ear correction surgical technique. A good candidate for an otoplasty procedure is of sufficient age (described below), is medically stable for elective surgery, and has the characteristic appearance of prominent ears.
What Is the Relevant Anatomy for Otoplasty?
External ear – Defined by the pinna and the external ear canal
Helix – Outer rim of the ear
Antihelix – This is the area that is poorly formed in prominent ears
Concha – Inner cup of the inner. It can be enlarged and may contribute to prominent ears
Lobule – Composed of mainly fat and connective tissue, without cartilage
Mastoid – Area of bone on the skull just behind the ear
Is Otoplasty Effective for Protruding Ears?
Otoplasty, or ear pinning, is ear surgery designed to address protruding or large ears. This procedure is commonly performed on both children and adults. Otoplasty can make a dramatic change in the lives of children who may endure teasing and embarrassment from peers.
This procedure can be done in our office under local anesthesia for adults. The operation typically consists of an incision behind the ear with the manipulation of cartilage to position the ear closer to the head. The result is a less prominent and more aesthetically pleasing appearance of one's ears.
Ear surgery can be performed on children at about six years of age or older or on adults ready to finally address his/her protruding ear issue. Contact City Facial Plastics in Manhattan's Upper East Side to schedule your consultation with Dr. Linkov. Find out about the best options to change the shape or position of your ears.
When Is the Best Time for Otoplasty?
It is best to wait until at least 5 years of age before performing an ear pinning in children. This gives the ear a chance to grow to its near adult size and still allows children to have it done before school starts. Some surgeons prefer to wait longer so that the child can take a more active part in decision making. In adults, an otoplasty procedure can be done at any time to correct the prominent ear deformity.
How Is an Otoplasty Done?
There are various techniques used to perform ear pinning surgery, including:
Incisionless otoplasty – No incisions are made, but cartilage may need to be scored, and sutures are used.
Conchal setback – The back of the ear is exposed through an incision, and the concha is "set back" against the mastoid bone using a suture. Sometimes a piece of the conchal cartilage is removed or weakened to assist the setback further.
Mustarde sutures – Used to recreate an antihelix with a series of strategically placed ear sutures done from the backside of the ear. Typically permanent sutures are used.
Cartilage sculpting – Many cartilage cutting or reshaping techniques are used for specific indications.
Dr. Linkov finds that a common combination of techniques for ear surgery in his practice at City Facial Plastics is a conchal setback and mustard sutures. The reason for this is that most patients have both an underdeveloped antihelix and an oversized conchal bowl. This combination addresses the vast majority of prominent ears in an elegant and long-lasting way.
Adolescent and adult patients are treated in an office procedure room or an accredited surgical suite in a private setting. Local anesthesia is used to eliminate pain during otoplasty surgery. Deep sedation or oral sedation can also be used depending on patient and surgeon preference.
How to Prepare for an Ear Pinning?
Once you have decided to undergo otoplasty, Dr. Linkov will discuss in detail how to prepare for your procedure. There are a few steps you should take before your ear pinning procedure to get the best results.
These steps include:
Avoiding certain medications and supplements that may thin the blood, such as:

NSAIDs – ibuprofen (Motrin) and naproxen
Aspirin
Vitamin E

Stop smoking, as tobacco products can decrease blood flow to the skin and compromise the healing of the surgical site.
Pick up medications at the pharmacy, as your doctor will likely prescribe you certain medications, such as:

An antibiotic
Pain medication
A sedative medication (optional)
What to Expect on the Day of the Procedure?
If the procedure is to be performed in an office setting, you will take the prescribed medications in the office just before surgery as instructed by Dr. Linkov. Ear surgery is generally performed under local anesthesia, so the pain will be minimal, if any, during your procedure. An otoplasty takes 1-2 hours per ear. Including time spent checking in to the doctor's office, marking out the surgical sites, anesthesia injections, surgery, and recovery, you should plan to be at your doctor's office for at least 4 hours.
What Is the Recovery From Otoplasty?
A protective bandage will be applied around the ears after the ear pinning surgery and before leaving the office. Bruising and swelling are expected for 1-2 weeks. At one to three days, you will return to the office to have your dressing removed – following this; you will be instructed to use a light compression garment for an additional 2-3 weeks throughout the day. The skin sutures used are dissolvable. Avoid scratching or manipulating your ears for 2 weeks following surgery and strenuous activities, and contact sports for 3 weeks.
What Are the Risks and Complications of Otoplasty?
The risks and complications of otoplasty surgery include:
Bleeding or hematoma (blood collection) – A hematoma is heralded by severe pain, especially if only on one side. This needs to be addressed quickly because if left untreated, a hematoma can lead to cartilage demise and deformity ("cauliflower ear"). The incidence of hematoma is 1% in many studies. The incision behind the ear is left slightly open at the end of the procedure to allow any residual blood to drain to avoid a hematoma.
Infection – The use of permanent suture can predispose to infection. Infection can involve the cartilage (chondritis) and/or the layer surrounding the cartilage (perichondritis). This can also lead to cartilage demise and deformity.
Poor scarring – If an incision is made behind the ear, it must be closed with no tension to minimize the chance of poor scarring. Hypertrophic (thick) scar can form as well as keloids in certain groups of people at risk.
Undesirable aesthetic result – Some patients may experience a partial relaxation of the repositioned ear that requires a revision procedure. Ear surgery does not address every type of ear deformity, so expectations need to be properly set from the start. It is also possible to overcorrect the ears into an unnatural position.
Asymmetry – Most ears are slightly different from each other even before surgery. Swelling from surgery can last up to 6 months, so any asymmetry correction decisions should be postponed until then.
Suture extrusion – This can result from faulty suture placement, excess tension on cartilage, or infection. The implicated suture can be removed, and sometimes a revision procedure is required.
Are Patients Satisfied After Otoplasty?
Overall an otoplasty is a safe and effective procedure to pin back ears and carries a high satisfaction rate. Patients report a higher level of self-esteem and confidence after otoplasty surgery to fix the prominent ear(s). Children can go on to live full lives without being bullied for the appearance of their ears. Adolescents and adults can achieve their life goals with a renewed sense of determination.
Does Insurance Cover Otoplasty?
If the otoplasty is being performed for cosmetic purposes (prominent ears), then insurance will not cover the procedure. If the ear pin back surgery is part of a procedure that addresses a congenital abnormality, it may be covered. Consult with your insurance carrier first about these distinctions. Keep in mind that some surgeons do not accept in-network insurance. Financing options are often offered if you need to pay out-of-pocket.
Who Is the Best Otoplasty Surgeon Near Me?
Dr. Gary Linkov is a board-certified facial plastic surgeon in UES, Manhattan. Dr. Linkov performs ear pinning surgery with extensive experience treating all conditions of the ear. He is the Chief of Otolaryngology and Facial Plastic Surgery for the Veterans Hospital in Brooklyn, NY, where he operates on complex ear deformities, serving our country's veterans.
If you have ever asked yourself, "how to find high-quality otoplasty near me easily?" Dr. Linkov's private practice in NYC focuses on aesthetic facial plastic surgery, including otoplasty. You can view Dr.Linkov's otoplasty before and after photos below.
Otoplasty Before and After
Otoplasty Case 1
An otoplasty ear pinning surgery was performed to better define the ears and to set them back closer to the head.
Otoplasty Case 2
This young man wanted an otoplasty (ear pinning) procedure to bring his ears closer to his head and restore his confidence.
Otoplasty Case 3
This beautiful patient presented with prominent ears. An otoplasty was performed on both sides to realign her ears in a more natural way.
Ear lobe repair Case 4
This incredible woman woke up one morning with a torn ear lobe. With 1 week remaining before a cruise she scrambled to find someone who could correct it. At 4 weeks she looks amazing and will continue to heal nicely.
Dr. Gary Linkov is an otoplasty specialist and an experienced facial plastic surgeon in New York City. If you desire to change the appearance of your ears, contact our City Facial Plastics office, located in Manhattan, NY, for an otoplasty consultation. You can have the ears you want with our ear pinning options.
★★★★★
I had a torn ear lobe. His treatment was excellent. I had no problems and no pain after the stitching of my ear lobe. To me, he did an excellent job on my ear lobe. I thank him very much for that. I recommend anyone to him for treatments.
Margaret Peters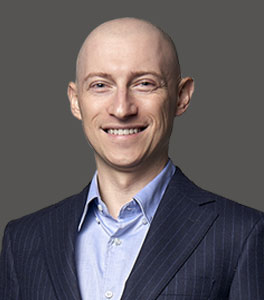 Dr. Linkov is a double board-certified by the American Academy of Facial Plastic and Reconstructive Surgery and the American Board of Otolaryngology-Head & Neck Surgery. A native of New York, Dr. Linkov graduated as a salutatorian from Cornell University and received his Medical Degree at Columbia University College of Physicians and Surgeons. Dr. Linkov conducted advanced head and neck cancer research at the world-renowned Memorial Sloan Kettering Cancer Center. Currently, Dr. Linkov is an Adjunct Assistant Professor at NYU, where he teaches Rhinoplasty.
Dr. Linkov is a top-rated facial plastic surgeon in New York who specializes in lip lift, facelift, rhinoplasty, and hair transplant. He has been named one of the top 5 lip lift surgeons in the United States, is listed in the prestigious SuperDoctors New York™ registry, and has appeared on the Dr. Oz Show, where he discussed the state-of-the-art hair transplantation procedure.