The eyelid is critical for the protection of the eye. When it is damaged, the eye can be exposed, leading to moisture loss and possible injury. Reconstructing a damaged eyelid requires meticulous skill to ensure proper movement and function. While function is the most important aspect, the appearance of the eyelid is also a crucial component of repair, especially to the patient. Dr. Linkov uses his extensive experience to restore both function and aesthetics in eyelid reconstructive, or oculoplastic surgery, to give his patients the best results.
Causes of Eyelid Damage
As crucial as the eyelid is to vision and eye protection, it is vulnerable to damage. Trauma from auto accidents, sports injuries and other types of impact can tear or lacerate the eyelid. Burns can also cause extensive damage to this delicate area. Another common cause of eyelid damage is skin cancer. If Mohs surgery is performed, skin and tissue removal on or near the eyelid can impact appearance.
Dr. Linkov is experienced in repairing various types of damage that can occur to the eyelid. His talent for facial reconstruction restores a balanced and symmetrical eyelid to improve the appearance of his patients. Skin and tissue grafts are often needed, recreating a functioning, appealing eyelid.
If you or a family member have a damaged eyelid and want to explore reconstructive surgery, contact City Facial Plastics today. We will schedule a consultation appointment for you to meet with Dr. Linkov and discuss your options for eyelid reconstruction.
★★★★★
Dr. Gary Linkov was amazing. He actually listens to what you want to do and does not just do what he wants to do. He really takes the time and pays attention to detail and make sure it is exactly what you wanted. It was a great experience!
Jen Ryznar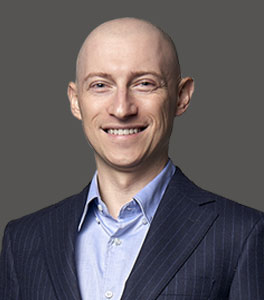 Dr. Linkov is a double board-certified by the American Academy of Facial Plastic and Reconstructive Surgery and the American Board of Otolaryngology-Head & Neck Surgery. A native of New York, Dr. Linkov graduated as a salutatorian from Cornell University and received his Medical Degree at Columbia University College of Physicians and Surgeons. Dr. Linkov conducted advanced head and neck cancer research at the world-renowned Memorial Sloan Kettering Cancer Center. Dr. Linkov is a former Adjunct Assistant Professor at New York University (NYU), where he taught Rhinoplasty.
Dr. Linkov is a top-rated facial plastic surgeon in New York who specializes in lip lift, facelift, rhinoplasty, and hair transplant. He has been named one of the top 5 lip lift surgeons in the United States, is listed in the prestigious SuperDoctors New York™ registry, and has appeared on the Dr. Oz Show, where he discussed the state-of-the-art hair transplantation procedure.