Severe damage to the jaw is usually caused by a blunt impact to the face. This impact may occur as a result of an auto accident, sports activity or an act of personal violence, leaving the victim in pain and with alterations to their jaw function and appearance. The jaw is a complex mechanism in the face, requiring precise positioning to function correctly. Dr. Linkov's extensive knowledge of the intricacies of the facial bones, nerves, muscles and tendons is used to repair the function and recreate a pleasing appearance to the jaw.
Plastic Surgery for Restoring Jaw Form and Function
Depending on the extent of damage to the mandible, specialized techniques may be needed to restore both form and function. Dr. Linkov uses cutting-edge techniques and methods to ensure his patients with jaw injuries have the highest level of restoration to their jaw movement. He also uses his artistic skills to recreate the aesthetics of the chin and jaw to improve the balance of the facial features.
If you have a broken or damaged lower jaw, contact us at City Facial Plastics in NYC to discuss mandible repair surgery. Dr. Linkov is one of the top facial plastic and reconstructive surgeons in Manhattan. Contact us to schedule your consultation with Dr. Linkov to discuss the options for jaw repair for improved function and appearance.
★★★★★
Dr. Linkov performed submental liposuction on me and I couldn't be happier with the results! He has amazing bedside manner: he took the time to listen to my concerns and explain them thoroughly; he made sure that I left with no questions. In addition, Dr. Linkov told me that I should expect a subtle change as opposed to something drastic. I love how honest he is about the procedure, unlike some other doctors who advertise drastic change and not delivering them. Even tho Dr. linkov said that the results would be subtle, I am so happy to with the results which really have tightened up the jawline and gave me more definition. I can't thank Dr. linkov enough!
Yujiao Zhang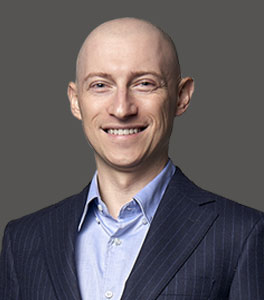 Dr. Linkov is a double board-certified by the American Academy of Facial Plastic and Reconstructive Surgery and the American Board of Otolaryngology-Head & Neck Surgery. A native of New York, Dr. Linkov graduated as a salutatorian from Cornell University and received his Medical Degree at Columbia University College of Physicians and Surgeons. Dr. Linkov conducted advanced head and neck cancer research at the world-renowned Memorial Sloan Kettering Cancer Center. Dr. Linkov is a former Adjunct Assistant Professor at New York University (NYU), where he taught Rhinoplasty.
Dr. Linkov is a top-rated facial plastic surgeon in New York who specializes in lip lift, facelift, rhinoplasty, and hair transplant. He has been named one of the top 5 lip lift surgeons in the United States, is listed in the prestigious SuperDoctors New York™ registry, and has appeared on the Dr. Oz Show, where he discussed the state-of-the-art hair transplantation procedure.