The orbital bones surround the eye in a circular form. When a blunt force impacts the face during an accident, these delicate bones can be fractured. In many cases, fractures to the orbital bones heal without surgical intervention. However, there are instances where they may be crushed or pose a risk to the eyes, requiring reconstructive surgery to repair. Dr. Linkov has extensive experience in facial reconstruction surgery, using the most advanced techniques and methods to restore form and function to the facial features.
Do I Need Eye Socket Repair Surgery?
If a fracture of the orbital bones occurs, it is most likely to affect the bottom of the eye socket. Small hairline fractures can heal on their own, but more extensive breaks may require facial surgery. Since these bones enclose the eye, it is vital to have a surgeon that understands the intricacies of oculoplastic surgery. Dr. Linkov is meticulous in his repairs of orbital fractures to protect the eye from damage, while ensuring aesthetic results for the facial structure.
If you have sustained an injury that has caused an orbital bone fracture, contact City Facial Plastics in New York City today. We will schedule your consultation with Dr. Linkov to determine whether eye socket reconstruction surgery is required to protect your eyes and appearance.
★★★★★
Dr. Gary Linkov was amazing. He actually listens to what you want to do and does not just do what he wants to do. He really takes the time and pays attention to detail and make sure it is exactly what you wanted. It was a great experience!
jen ryznar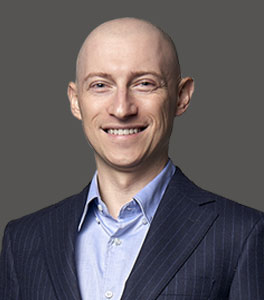 Dr. Linkov is a double board-certified by the American Academy of Facial Plastic and Reconstructive Surgery and the American Board of Otolaryngology-Head & Neck Surgery. A native of New York, Dr. Linkov graduated as a salutatorian from Cornell University and received his Medical Degree at Columbia University College of Physicians and Surgeons. Dr. Linkov conducted advanced head and neck cancer research at the world-renowned Memorial Sloan Kettering Cancer Center. Dr. Linkov is a former Adjunct Assistant Professor at New York University (NYU), where he taught Rhinoplasty.
Dr. Linkov is a top-rated facial plastic surgeon in New York who specializes in lip lift, facelift, rhinoplasty, and hair transplant. He has been named one of the top 5 lip lift surgeons in the United States, is listed in the prestigious SuperDoctors New York™ registry, and has appeared on the Dr. Oz Show, where he discussed the state-of-the-art hair transplantation procedure.