The nose is a defining feature of the face and maybe distracting if it is too large or misshapen. Teens and adolescents that are concerned with the shape or size of their nose may lack confidence in their appearance. A rhinoplasty makes the alterations needed to create a harmony of the facial features, improving the overall appearance and a teen's self-confidence. This can be a rewarding experience if it is done for the right reasons and proper consideration is given by both the teen and their parents.
Is Rhinoplasty Right for My Teenager?
Any type of cosmetic surgery is a major decision. For teens and their parents, it is vital to consider all the aspects of undergoing rhinoplasty. This includes ensuring the nose has stopped growing, which can be as young as 13-14 for girls or 16 or older for boys. At our plastic surgery center in NYC, Dr. Linkov has spent many years helping his patients improve their appearance, and he always offers his honest recommendations for any procedure. He takes the time to meet and discuss the pros and cons of teen rhinoplasty with both the parents and child. Dr. Linkov, MD will help determine whether it is the right procedure at the right time for each circumstance.
If you are considering teen rhinoplasty, you want to ensure you have the top facial plastic surgeon for the procedure. Take the time to view the before and after results from our past rhinoplasty patients on our website. Schedule your consultation with Dr. Linkov today.
★★★★★
Dr Linkov performed surgery on my nose in December 2019. His professional demeanor, highly skilled, confident, and detailed knowledge of such a precision demanding craft left me in a state of awesomeness! I trust this Gentle Doctor and highly recommend him to anyone who is considering any of the services that his practice provides!
Horace Dailey
Common Nasal Surgeries and Procedures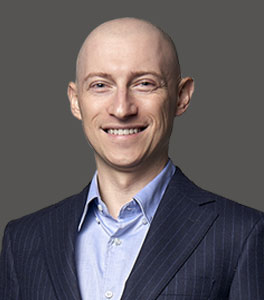 Dr. Linkov is a double board-certified by the American Academy of Facial Plastic and Reconstructive Surgery and the American Board of Otolaryngology-Head & Neck Surgery. A native of New York, Dr. Linkov graduated as a salutatorian from Cornell University and received his Medical Degree at Columbia University College of Physicians and Surgeons. Dr. Linkov conducted advanced head and neck cancer research at the world-renowned Memorial Sloan Kettering Cancer Center. Dr. Linkov is a former Adjunct Assistant Professor at New York University (NYU), where he taught Rhinoplasty.
Dr. Linkov is a top-rated facial plastic surgeon in New York who specializes in lip lift, facelift, rhinoplasty, and hair transplant. He has been named one of the top 5 lip lift surgeons in the United States, is listed in the prestigious SuperDoctors New York™ registry, and has appeared on the Dr. Oz Show, where he discussed the state-of-the-art hair transplantation procedure.