Rhinoplasty changes the shape of the nose by decreasing or increasing the size or changing the bridge or tip of the nose. Nose surgery also restores breathing function by removing nasal obstructions. Cosmetic rhinoplasty changes the nose's appearance, and corrective rhinoplasty treats injuries from trauma. Nose surgery is only recommended after nasal cartilage reaches full growth, usually around 16 years of age. If one seeks cosmetic improvements to the nose and has nasal breathing problems, it is often better to address these at the same time. This is because cartilage is limited and is manipulated for both applications.
Cosmetic and Functional Nasal Surgeries
Dr. Linkov is an experienced facial plastic and reconstructive surgeon. He has helped many of his patients achieve improved function and aesthetics through nose plastic surgery. Whether you are considering rhinoplasty for appearance or want improved breathing function, you can trust Dr. Linkov for superior results. Some of the types of nasal surgeries we complete at City Facial Plastics include:
Common Nasal Surgeries and Procedures
If you are considering any type of nose surgery for improved appearance or nasal function, contact City Facial Plastics today. We will schedule your appointment to meet with Dr. Linkov to discuss your options and how we can help you get the results you desire.

★★★★★
Dr Linkov performed surgery on my nose in December 2019. His professional demeanor, highly skilled, confident and detailed knowledge of such a precision demanding craft left me in a state of awesomeness! I trust this Gentle Doctor and highly recommend him to anyone who is considering any of the services that his practice provides!
HORACE DAILEY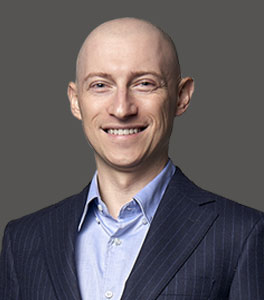 Dr. Linkov is a double board-certified by the American Academy of Facial Plastic and Reconstructive Surgery and the American Board of Otolaryngology-Head & Neck Surgery. A native of New York, Dr. Linkov graduated as a salutatorian from Cornell University and received his Medical Degree at Columbia University College of Physicians and Surgeons. Dr. Linkov conducted advanced head and neck cancer research at the world-renowned Memorial Sloan Kettering Cancer Center. Dr. Linkov is a former Adjunct Assistant Professor at New York University (NYU), where he taught Rhinoplasty.
Dr. Linkov is a top-rated facial plastic surgeon in New York who specializes in lip lift, facelift, rhinoplasty, and hair transplant. He has been named one of the top 5 lip lift surgeons in the United States, is listed in the prestigious SuperDoctors New York™ registry, and has appeared on the Dr. Oz Show, where he discussed the state-of-the-art hair transplantation procedure.