What Is Nasal Obstruction?
Nasal obstruction is the sensation of diminished airflow through the nose. There are objective metrics for nasal obstruction or nasal airway obstruction, but these are generally more useful in clinical research than in clinical practice. The nasal obstruction, or blockage, can be sudden in onset or slowly progressive over time. There are many causes of nasal obstruction, as outlined below. Most causes are benign and non life-threatening, while some warrant a thorough investigation and could indicate a grave condition.
Breathing is a vital bodily function. Even though we can survive by breathing through only the nose or only the mouth, having both passageways open and functioning normally is essential for optimal quality of life. People who cannot breathe through the nose, due to nasal obstruction, report significantly lower quality of life in the physical and mental domains.
What Are the Types of Nasal Blockages?
Nose obstruction can be caused by injuries to the nose or medical conditions. When the nasal passages become partially or completely blocked, there may be discomfort and health issues. Breathing may be forced through your mouth, limiting your airways and causing snoring at night. Your sinuses may also have trouble draining. Many people with nasal obstructions experience sinus pain and headaches, as well as chronic sinus infections.
To treat nasal obstructions, you first need to know what is blocking your airways. Some of the common nasal blockage issues include:
Nasal polyps
Enlarged turbinates
Deviated septum
Nasal valve collapse
Any of these issues can cause an obstruction in the nasal passages. Treatment depends on the issue. Nasal obstruction nose surgery or functional rhinoplasty surgery may be needed to repair a deviated septum or nasal valve collapse. Nasal polyps and enlarged turbinates can be improved with medications and other treatments.
In severe cases, nasal obstruction surgery may be necessary. Plastic surgeon Dr. Linkov at City Facial Plastics in UES, Manhattan evaluates nasal obstructions and determines whether nasal obstruction surgery or nasal airway obstruction surgery is needed or if another minimally-invasive treatment option is available.
★★★★★
Dr. Gary is a fantastic NYC plastic surgeon who treats me and to whom I would recommend all my friends and family. He has a very conservative approach to fillers and I was extremely impressed with the way he filled my nasolabial lines that had been bothering me for years. It was painless, and I did not experience any bruising at all. Getting this done gave me so much confidence – I wish I worked with him years ago!
MARINA SHALMAN
What Are the Causes of Nasal Obstruction?
There are pediatric and adult causes of nasal obstruction. These include:
Deviated septum

The central partition of the nose is crooked

Interval nasal valve collapse

Involves the septum, inferior turbinate, and upper lateral cartilage

External nasal valve collapse

Area of the nostril opening. Involves the columella, ala, and nostril floor.

Inferior turbinate hypertrophy

The lateral shelves of the nose involved in properly channeling nasal airflow

Adenoid hypertrophy

Located at the back of the nose

Choanal atresia

Congenital stenosis of the back of the nose

Saddle nose (midvault collapse)

Narrows the internal nasal valve

Empty nose syndrome

Clear nasal passages that are unable to regulate airflow which the brain perceives as a blockage

Inflammatory Polyps

Consequence of chronic rhinitis in certain patients

Inverted papilloma

Benign tumors which can transform into cancer over time

Malignancy

Squamous cell carcinoma is the most common type of cancer in the nose

Encephalocele

Brain tissue can herniate through the skull base and obstruct the nose

Fungal infection

Related to an allergic reaction which can create thick fungal debris and blockage

Bacterial infection

The outer skin lining of the nose can become infected and cause nasal obstruction

Vasculitis

Most commonly associated with Wegener's granulomatosis

Foreign body

Common cause of nose obstruction in children

Allergic rhinitis

Environmental allergens can cause inflammation of the inner nasal tissue

Rhinitis medicamentosa

Rebound congestion and blockage as a result of chronic nasal decongestant use

Blood / septal hematoma

Injury to the nose can cause bleeding, dry blood, or a blood collection
What Are the Treatments for Nasal Obstruction in Manhattan, NYC?
A review of medical and surgical treatments for the causes of nasal obstruction is provided below, including:
Deviated septum

Surgically treated
The septoplasty incision is made either through a closed or open nasal approach. The septal cartilage and adjacent bone are exposed. The deviated segment of cartilage and/or bone is removed. Most importantly, a sufficient amount of septal cartilage is left in place to prevent collapse of the nose. Once the septum is straightened the incision is closed.

Interval nasal valve collapse

Surgically treated
May require a combination of septoplasty, reduction of inferior turbinate hypertrophy and placement of a spreader cartilage graft to widen the internal nasal valve. Exact surgery depends on the primary problem areas.

External nasal valve collapse

Surgically treated
May require strengthening of the nasal tip and alar rim with cartilage from the nose, ear, or rib, allowing the nostril opening to widen for improved nasal airflow.

Inferior turbinate hypertrophy

Medically or surgically treated
Nasal steroids, such as fluticasone, can be used to shrink the inflamed mucosa of the turbinates
Various surgical options are available to reduce the inferior turbinates, including out-fracture, submucous resection, partial bony resection, complete resection. Complete resection is generally avoided as it can lead to empty nose syndrome, another cause of nasal obstruction. The nasal mucosa is preserved as much as possible for best functional outcomes.

Adenoid hypertrophy

Medically or surgically treated
Nasal steroids, such as fluticasone, can be used to shrink the adenoid tissue
Adenoidectomy surgery involves reducing the volume of the adenoids with an energy device, such as a bovie.

Choanal atresia

Surgically treated
Involves dilating or removing the blockage at the back of the nose

Saddle nose (midvault collapse)

Surgically treated
A saddle nose deformity repair involves rebuilding the lost or crushed cartilage support with grafting. The cartilage can come from the nose, but often this supply has been depleted, and other sources need to be used – ear, rib, cadaveric rib. By adding tissue to the mid-vault of the nose and improving the sunken bridge, both the cosmetic and functional aspects can be improved.

Empty nose syndrome

Medically treated
The key is improving the hydration of the nasal inner lining to reduce the sensation of nasal obstruction. This can be done with nasal saline spray, saline gel, and a humidifier.

Inflammatory Polyps

Medically and surgically treated
Nasal steroids, such as fluticasone, can be used to shrink the inflamed mucosa and possibly reduce the size of the polyps. Allergy testing and immunotherapy treatment can help prevent the polyps from coming back once they are surgically removed.
Surgical removal of the polyps is part of sinus surgery treatment. If medical treatment is not maximized after the surgery, then the polyps will recur.

Inverted papilloma

Surgically treated
It is important to diagnose and properly treat inverted papillomas, as they can turn into cancer over time. Surgery requires removal of the visible mass and special attention to its origin, removing the root of the mass.

Malignancy

Medically and surgically treated
Cancer inside of the nose requires aggressive treatment, often with surgery if possible in combination with chemotherapy and sometimes radiation therapy as well.

Encephalocele

Surgically treated
Neurosurgery is involved to address the descended tissue and repair the hole in the skull that led to its formation

Fungal infection

Medically and surgically treated
Surgery is used to remove the thick fungal debris, followed by nasal steroids and other topical treatments to prevent additional fungal elements from building up

Bacterial infection

Medically and surgically treated
A collection of pus, called an abscess, needs to be drained surgically. Then antibiotics are used, both topical and oral (sometimes IV antibiotics are needed), to treat the bacterial infection.

Vasculitis

Medically treated
Oral steroids are typically prescribed and sometimes other immune-suppressing medications to reduce the inflammation. Plasmapheresis, or plasma transfer, may be needed in advanced cases.

Foreign body

Surgically treated
Any foreign body in the nose needs to be removed expeditiously to prevent migration into the airway and to prevent an infection. The foreign body removal can be performed in the office setting on occasion if easily accessible, otherwise, general anesthesia is required.

Allergic rhinitis

Medically treated
The most important treatment for allergic rhinitis is the avoidance of allergens. Nasal steroids and topical antihistamines work synergistically to help in allergic rhinitis. Allergy testing should be obtained and if appropriate, immunotherapy started.

Rhinitis medicamentosa

Medically treated
The cause of this condition is chronic overuse of nasal topical decongestants and treatment requires stopping all decongestants for at least six months.

Blood / septal hematoma

Medically and surgically treated
After an injury, a nose bleed can be managed by holding pressure on the soft part of the nose for at least 10 minutes. Once the blood dries over the next 24-48 hours, saline spray can be used to irrigate out the dry blood.
A septal hematoma can form with certain injuries and requires surgical drainage before it gets infected and destroys the septal cartilage.
Who Is the Best Nasal Obstruction Specialist in NYC?
Dr. Gary Linkov is a board-certified facial plastic surgeon in New York specializing in the best functional rhinoplasty. Dr. Linkov is the best specialist with extensive experience treating all conditions of the nose. He is the  Chief of Otolaryngology and Facial Plastic Surgery for the Veterans Hospital in Brooklyn, NY, where he operates on complex nasal deformities on our country's veterans. Dr. Linkov's private practice in Manhattan's Upper East Side focuses on cosmetic and functional rhinoplasty, as well as other treatments for nasal obstruction.
If you have trouble breathing or chronic sinus issues due to nasal obstruction, seek relief by contacting City Facial Plastics in Midtown, Manhattan today. We will schedule a consultation appointment for you to meet with a top-rated facial plastic surgeon in New York City, Dr. Gary  Linkov. He will discuss options for clearing your nasal passages for improved comfort and health.
★★★★★
Dr. Linkov is a great guy and is very knowledgeable. When it comes to FUE (including body hair transplant), it's all about the experience of the doctor and technicians. Dr. Linkov has a very experienced team that allowed me to fully recover in 6 days.
Common Nasal Surgeries and Procedures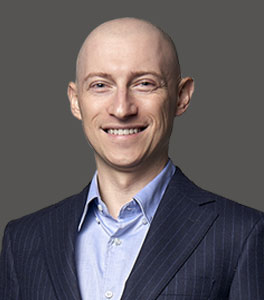 Dr. Linkov is a double board-certified by the American Academy of Facial Plastic and Reconstructive Surgery and the American Board of Otolaryngology-Head & Neck Surgery. A native of New York, Dr. Linkov graduated as a salutatorian from Cornell University and received his Medical Degree at Columbia University College of Physicians and Surgeons. Dr. Linkov conducted advanced head and neck cancer research at the world-renowned Memorial Sloan Kettering Cancer Center. Dr. Linkov is a former Adjunct Assistant Professor at New York University (NYU), where he taught Rhinoplasty.
Dr. Linkov is a top-rated facial plastic surgeon in New York who specializes in lip lift, facelift, rhinoplasty, and hair transplant. He has been named one of the top 5 lip lift surgeons in the United States, is listed in the prestigious SuperDoctors New York™ registry, and has appeared on the Dr. Oz Show, where he discussed the state-of-the-art hair transplantation procedure.