Page Updated: Mar 25, 2022
Ethnic Nose Jobs
The Asian nose is not the only ethnic nose job that is often requested. Some people of African descent have wider nostrils or a wide nose base they want to be reduced. Some eastern European ethnicities have bulbous or upturned noses that make them feel self-conscious of their appearance. Middle Eastern ethnicities, with humped or large noses, may want a smaller or straighter nose for facial harmony. The right nose size and shape is a personal preference, which Dr. Linkov will address through ethnic rhinoplasty.
What Is Asian Rhinoplasty?
Asian nose surgery describes rhinoplasty for people from certain parts of the world, including:
China
Korea
Taiwan
Japan
Philippines
Thailand
Malaysia
Vietnam
Every nose is different. But certain types of noses can be grouped together based on ethnicity. The type of nose dictates the surgical techniques necessary to make desired changes. People most often want to look like the best version of themselves and this can be achieved by understanding what makes a nose beautiful in different cultures.
There are nasal characteristics that make Asian nose job NYC procedure different from Caucasian rhinoplasties, such as:
Thicker nasal skin (with more subcutaneous soft tissue)
Low tip
Small and weak cartilages
Thick and underdeveloped nasal bones
Low radix (starting point of the nose at the bridge)
Acute nasolabial angle (angle between the upper lip and nasal tip)
Broad alar base
How Is Asian Rhinoplasty Procedure Done?
Due to the abovementioned features of the Asian nose, certain types of rhinoplasty techniques are common in this population, including:
Dorsal augmentation (adding to the bridge)
Tip augmentation (adding to the nasal tip)
Alar base reduction (reducing the alar flair and/or the nostril size)
Our specialist offers additional techniques such as improving a deviated or crooked nose, or reducing a hump may also be done when needed.
The best approach to take to achieve these goals is an open rhinoplasty approach. This involves making a small incision at the columella (base of the nose) to expose the underlying cartilage and bone. This approach provides the best control and manipulation of the nose. The incision ultimately heals very well and becomes almost invisible in most patients even at close inspection.
The most important point to consider when planning for a New York Asian rhinoplasty is the sources of material to create the desired changes, especially to the bridge.
Sources of material
From your body (autologous)
Septal cartilage
Ear cartilage
Rib cartilage
Skull bone
Hip bone
Rib bone
Fascia (head or rib)
From another person (homograft)
Human rib cartilage (irradiated)
Foreign (alloplastic)
Silicone
Gore-Tex
Alloderm
Medpor
Often a combination of materials is chosen. It is important to remember that foreign materials have a higher chance of infection and are more likely to shift and move over time. Discuss these options with your Upper East Side plastic surgeons as they each have advantages and disadvantages for Asian rhinoplasty.
★★★★★
Dr Linkov performed surgery on my nose in December 2019. His professional demeanor, highly skilled, confident and detailed knowledge of such a precision demanding craft left me in a state of awesomeness! I trust this Gentle Doctor and highly recommend him to anyone who is considering any of the services that his practice provides!
HORACE DAILEY
There are also specific types of grafts that are used for building up (augmenting) the bridge and tip, including:
Tip
Septal extension graft
Shield graft
Tip graft
Bridge
Dorsal onlay graft
Turkish delight
Yule log
As these grafts are applied, the plastic surgeon must bear in mind the elastic limit of the skin. In other words, after the grafts are placed, the skin of the nose still needs to close well and cover the grafts. Therefore, there is a limit to how much augmentation, or tissue advancement, can be done during the Asian rhinoplasty procedure in NY. Sometimes the skin can be gently stretched before the surgery to improve its ability to handle a more pronounced graft.
What Is the Recovery From Asian Nose Job?
After your ethnic rhinoplasty, the nose will be stuffy for the first few days to weeks. There may be slight bleeding from the nose for the first 48 hours, rarely is it more severe. The internal nasal splints are usually removed at the first follow-up appointment 1 week postoperatively. The external splint is also removed at the first postoperative visit.
Asian rhinoplasty recovery time can take between 1 to 6 weeks. The external incision at the base of the nose heals within the first two weeks but can remain pink for several months. It is important to avoid strenuous activity such as exercise or heavy lifting for at least 1 week postoperatively and to avoid contact sports for at least 6 weeks.
What Are the Risks and Complications of Asian Nose Job?
The risks and complications of Asian nose job surgery, include:
Bleeding
Infection
Poor scarring
Undesirable aesthetic result
Upper dental numbness
Asymmetry
Bossae (tip irregularities)
Overrotated tip
Alar retraction
Septal perforation
Nasal valve collapse
Deviated nose
Implant extrusion
Dorsal irregularities
Damaged skin
As you can see, many issues can arise from an Asian rhinoplasty. This highlights the importance of selecting the best plastic surgeon in NYC with the experience to not only create beautiful, natural results but someone who can also manage potential complications.
Are Patients Satisfied After Asian Rhinoplasty?
Dr. Linkov's patients are very satisfied after their rhinoplasty surgery. The literature reported satisfaction rates after rhinoplasty is in the 80-90% range. The rates are lower in men compared to women. These results underscore the difficulty of rhinoplasty surgery, including Asian male rhinoplasty and female nose job, and the need to find an experienced rhinoplasty surgeon who performs many of these surgeries every year.
What Is the Cost of Asian Nose Rhinoplasty?
The cost of an Asian rhinoplasty in NYC is a combination of a surgeon's fee, facility fee, and anesthesia fee. These are sometimes reported as a combined fee in certain offices and other times broken down into their components in other offices. The surgeon's fee can range from $5000 to $25000, plus the additional fees for the operating room and anesthesia.
Revision rhinoplasty costs are typically 20% to 30% higher for the surgeon's fee. The costs of rhinoplasty will vary by location, surgeon experience, and demand, along with the anticipated complexity of the surgery. After your consultation, Dr. Linkov's team in Midtown, Manhattan will provide you with a thorough quote, detailing the full cost and how it breaks down.
Who Is the Best Asian Rhinoplasty Surgeon in NYC?
Dr. Gary Linkov is the best facial plastic surgeon for Asian rhinoplasty in NYC. Dr. Linkov is a busy rhinoplasty and Asian plastic surgeon with extensive experience treating all conditions of the nose. He is the  Chief of Otolaryngology and Facial Plastic Surgery for the Veterans Hospital in Brooklyn, NY, where he operates on complex nasal deformities, serving our country's veterans.
Dr. Linkov's private practice in UES, Manhattan focuses on cosmetic and functional rhinoplasty, including Asian nose rhinoplasty. He will work with you to devise an individualized treatment plan that achieves a beautiful, well-balanced, and natural appearing nose. You can view before and after rhinoplasty photos with Dr. Linkov: Nasal Surgery Before and After Pictures.
Dr. Linkov takes the time to meet with each patient privately to listen to their concerns about their appearance. He takes these concerns to heart and designs a treatment plan to create the results they envision. If you are considering Asian or ethnic rhinoplasty, schedule your consultation with an experienced plastic surgeon in New York City Dr. Linkov by contacting City Facial Plastics. We are located in Manhattan's Upper East Side and are waiting to help you achieve the aesthetic appearance you desire.
★★★★★
My consultation, visit and procedure with Dr. Linkov was excellent from start to finish. What a great experience; as a first timer for an elective treatment I was very nervous. Dr. Linkov and his office assistant Bianca were just wonderful, warm, patient and very informative. Dr. Linkov is extremely knowledgeable and really takes the time to review all treatment options. I felt at ease and confident I was receiving excellent care. I have healed beautifully since the procedure due to his meticulous attention to detail. Absolutely no issues post treatment. Dr. Linkov even called personally to check up the day after my procedure. I was very impressed by the overall experience at Dr. Linkov's office. I would highly recommend Dr. Linkov! Thank you so much Dr. Linkov! Also a special thank you to Bianca his office assistant I appreciate your quick replies to my emails and always greeting me with a smile. I will definitely return!
Common Nasal Surgeries and Procedures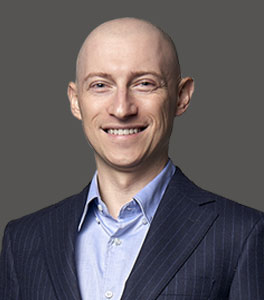 Dr. Linkov is a double board-certified by the American Academy of Facial Plastic and Reconstructive Surgery and the American Board of Otolaryngology-Head & Neck Surgery. A native of New York, Dr. Linkov graduated as a salutatorian from Cornell University and received his Medical Degree at Columbia University College of Physicians and Surgeons. Dr. Linkov conducted advanced head and neck cancer research at the world-renowned Memorial Sloan Kettering Cancer Center. Currently, Dr. Linkov is an Adjunct Assistant Professor at NYU, where he teaches Rhinoplasty.
Dr. Linkov is a top-rated facial plastic surgeon in New York who specializes in lip lift, facelift, rhinoplasty, and hair transplant. He has been named one of the top 5 lip lift surgeons in the United States, is listed in the prestigious SuperDoctors New York™ registry, and has appeared on the Dr. Oz Show, where he discussed the state-of-the-art hair transplantation procedure.