What Is a Non-Surgical Rhinoplasty?
A non-surgical rhinoplasty (liquid rhinoplasty) involves injectables to make specific changes to the nose. The most commonly used injectable is hyaluronic acid-based fillers, such as Restylane Lyft. Neurotoxins, such as Botox, can also be used to make changes to the nasal tip position. The non-surgical nose job does not involve general anesthesia, it is relatively pain-free and is an alternative to surgical rhinoplasty.
The nose is the central feature of the face. Historically, the only option to mold and enhance the nose was with surgery. Surgical rhinoplasty requires general anesthesia and usually takes several hours to perform. The recovery then takes weeks with a cast on the nose for one week. These days, however,"liquid rhinoplasty" option exists and adds to the armamentarium that doctors have to alter the nose.
Who Is a Good Candidate for a Liquid Rhinoplasty?
A good candidate for a nose liquid rhinoplasty procedure may be similar to someone seeking a surgical rhinoplasty, and these indications include:
The hump on the nose (dorsal convexity)
Scooped nose (saddle nose, dorsal concavity)
Wide tip or deprojected tip
Crooked nose (deviated dorsum, asymmetric)
★★★★★
Dr Linkov performed surgery on my nose in December 2019. His professional demeanor, highly skilled, confident, and detailed knowledge of such a precision demanding craft left me in a state of awesomeness! I trust this Gentle Doctor and highly recommend him to anyone considering any of the services that his practice provides!
HORACE DAILEY
Who Is Not a Good Candidate for a Non-Surgical Rhinoplasty?
Patients who may not qualify for non-surgical rhinoplasty in New York City include those with:
High dorsal hump – No room to fill above the hump. If filled above, a high hump can create an appearance of the nose starting at the forehead, called a "roman nose."
Prior surgical rhinoplasty – A prior rhinoplasty disrupts the native blood supply making the liquid nose job injection less reliable and potentially more dangerous.
Nasal defects in danger zones – Certain areas of the nose (described below) have named blood vessels that can cause problems if injected. However tempting it might be, injections in these areas should be avoided.
Large and broad nose – Liquid rhinoplasty involves adding material when a surgical approach to remove material might be best.
How Is a Liquid Rhinoplasty Done?
A liquid rhinoplasty primarily involves the use of nose fillers. However, neurotoxins can also be used in strategic ways. The following are the currently available modalities and how they are used.
Filler
A filler is used to restore volume. Today, the most common types of filler are made of hyaluronic acid, which is a naturally occurring substance. Examples include Restylane and Juvederm. Dr.Linkov, as a professional plastic surgeon, prefers Restylane Lyft for most of his liquid rhinoplasty patients. When injected into different parts of the face, it lasts 6 months to 2 years. The nose tends to hold filler for more than a year and sometimes longer than even 2 years. Hyaluronic acid-based fillers are reversible, which is an added benefit.
Popular areas to fill include:
Other parts of the nose can be filled for the desired effect, such as the alar rims for improved symmetry of the nostrils, but are not advised due to their increased risk of complications during non-surgical rhinoplasty.
Neurotoxin
Neurotoxins, such as Botox and Jeuveau, can improve the nasal area due to their ability to paralyze muscle. For example, it can be placed into the base of the nose, where the muscle that controls the droop of the nose upon smiling resides (depressor septi). This can help control the dynamic position of the nose. The bunny lines of the nose can also be treated with strategic injections. The results can last up to 3-6 months. The exact type of neurotoxin used to achieve the best non-surgical liquid rhinoplasty depends on patient and doctor preferences.
How to Prepare for the Non-Surgical Rhinoplasty?
Ahead of your non-surgical nose job, it is best to avoid certain medications and supplements that may thin the blood and cause increased bruising, such as:
NSAIDS – ibuprofen (Motrin) and naproxen
Aspirin
Vitamin E
Garlic, Ginger, Ginseng, St. John's Wort, Ginkgo, Black Cohosh
What to Expect on the Day of the Procedure?
Non-surgical rhinoplasty is performed with the patient awake. A topical anesthetic ointment or injectable local anesthetic such as lidocaine is used to numb the area in preparation for the treatment. Treatment time is anywhere from 10 minutes for neurotoxin injections up to 45 minutes for filler. You will be watched closely for at least 15 minutes after your injection to watch for any signs of vascular occlusion.
What Is the Recovery From Liquid Rhinoplasty?
Redness, bruising and swelling are possibilities and can last from hours to 2 weeks, though typically only mild swelling is present for a few days. Pain is usually minimal and resolves within minutes to hours. Applying ice to the treated areas may help minimize swelling. If, after the swelling settles, some of the fill effects are lost, an additional filler can be added.
Is a Non-Surgical Rhinoplasty Permanent?
A liquid nose job is not permanent. It can, however, last for several years in some patients. A permanent solution to changing the appearance of the nose is surgical rhinoplasty.
What Are the Risks and Complications of Liquid Rhinoplasty?
The risks and complications of non-surgical rhinoplasty can be summarized as:
Bruising
Pain
Swelling
Infection
Nasal distortion ("Roman nose")
Skin damage
Vision changes
The dreaded complication of vascular occlusion is when the filler gets inside a blood vessel upon injection and can cause skin damage and vision change (including blindness). This can be avoided with proper technique, avoiding danger zones, and avoiding injecting patients who previously had a rhinoplasty. The safest area to inject for a liquid rhinoplasty is the dorsum (bridge) as long as the injection plane is accurate. All other areas carry more risk, including the nasal tip and the side walls.
Even though it is "non-surgical," there is potential for serious complications when dealing with the face. Do not be fooled into thinking that nothing bad can happen. Just as you would consider surgical risks, please consider the real risk of non-surgical rhinoplasty when making a treatment decision.
Having had a liquid rhinoplasty may make assessing a patient for a more permanent surgical rhinoplasty more challenging. Often the filler needs to be dissolved to provide an accurate assessment and make recommendations.
What Are the Alternatives to Non-Surgical Rhinoplasty?
The alternative to a non-surgical nose job is a surgical rhinoplasty. Surgery carries more downtime but results in a longer-lasting result. Surgery is more appropriate for patients with a large nose that needs to be reduced and a large hump that starts high on the nose.

Who Is the Best Non-Surgical Rhinoplasty Specialist?
Patients often search for the best, top-rated doctor for a non-surgical nose job. Dr. Gary Linkov is a board-certified facial plastic surgeon in Manhattan, NY specializing in non-surgical and surgical facial aesthetics. Dr. Linkov has taught facial injectables to many other doctors through courses in NYC under the face training centers organization in Chelsea.
Dr. Linkov delivers safe, consistent, and natural results to each one of his facial injectable patients. Dr. Linkov, at City Facial Plastics in UES, Manhattan, is also an accomplished rhinoplasty surgeon giving him a unique perspective in tailoring the best non-surgical or surgical nasal treatment to meet your needs.
You can view before and after photos of Dr. Linkov's patients below:
Non-Surgical Rhinoplasty Before and After
If you are ready to explore the opportunity to change the appearance of your nose through non-surgical rhinoplasty, contact City Facial Plastics in Midtown, Manhattan today. Schedule your first consultation with an internationally recognized facial plastic surgeon in New York, Dr. Linkov, to discuss if liquid rhinoplasty is the right option to improve your appearance and confidence.
★★★★★
Dr Linkov performed surgery on my nose in December 2019. His professional demeanor, highly skilled, confident, and detailed knowledge of such a precision demanding craft left me in a state of awesomeness! I trust this Gentle Doctor and highly recommend him to anyone considering any of the services that his practice provides!
HORACE DAILEY
Common Nasal Surgeries and Procedures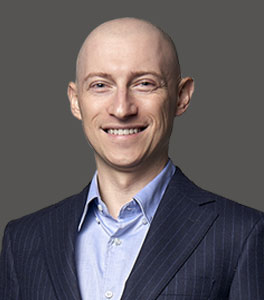 Dr. Linkov is a double board-certified by the American Academy of Facial Plastic and Reconstructive Surgery and the American Board of Otolaryngology-Head & Neck Surgery. A native of New York, Dr. Linkov graduated as a salutatorian from Cornell University and received his Medical Degree at Columbia University College of Physicians and Surgeons. Dr. Linkov conducted advanced head and neck cancer research at the world-renowned Memorial Sloan Kettering Cancer Center. Dr. Linkov is a former Adjunct Assistant Professor at New York University (NYU), where he taught Rhinoplasty.
Dr. Linkov is a top-rated facial plastic surgeon in New York who specializes in lip lift, facelift, rhinoplasty, and hair transplant. He has been named one of the top 5 lip lift surgeons in the United States, is listed in the prestigious SuperDoctors New York™ registry, and has appeared on the Dr. Oz Show, where he discussed the state-of-the-art hair transplantation procedure.