The most common reason Botox® treatment is requested is for lines and wrinkles. The skin loses elasticity with age, etching in lines and wrinkles from years of facial muscle movement. Botox® works to diminish these lines, smoothing away the signs of aging on the face.
How Does Botox® Work?
Botulinum toxin (Botox®) injection therapy is a nonsurgical procedure commonly used to restore a youthful appearance to skin. Botox® can smooth out frown lines and crow's feet at the corner of the eyes, eliminate forehead creases and raise the corners of the mouth. Botox® works by relaxing overactive muscles that cause lines to form.
Botox® is generally safe for all skin types, even sensitive skin, and requires very little recovery time. This treatment is administered with tiny injections and no anesthesia is required. It can be performed during an office visit with minimal discomfort. Your normal activities can be continued with ease. Line and crease smoothing will be visible within days and may continue to improve for as long as a week or two. Results vary, but typically last between three to four months.
Botox® treatments are very effective for improving your appearance, but the best results are obtained when administered by a facial cosmetic expert. If you are interested in Botox® injections, come see us at City Facial Plastics in NYC. Contact our office today to schedule your treatment appointment.
★★★★★
Dr. Linkov did a phenomenal job with Botox on my forehead. It looks perfect, way better than I expected. Will definitely be coming back.
Tamara Goodman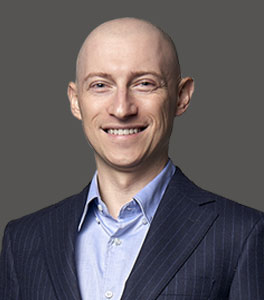 Dr. Linkov is a double board-certified by the American Academy of Facial Plastic and Reconstructive Surgery and the American Board of Otolaryngology-Head & Neck Surgery. A native of New York, Dr. Linkov graduated as a salutatorian from Cornell University and received his Medical Degree at Columbia University College of Physicians and Surgeons. Dr. Linkov conducted advanced head and neck cancer research at the world-renowned Memorial Sloan Kettering Cancer Center. Dr. Linkov is a former Adjunct Assistant Professor at New York University (NYU), where he taught Rhinoplasty.
Dr. Linkov is a top-rated facial plastic surgeon in New York who specializes in lip lift, facelift, rhinoplasty, and hair transplant. He has been named one of the top 5 lip lift surgeons in the United States, is listed in the prestigious SuperDoctors New York™ registry, and has appeared on the Dr. Oz Show, where he discussed the state-of-the-art hair transplantation procedure.