When fat accumulates under the chin, it changes the overall appearance of the face. For women, it can make their face, jowls and neck look older and heavier. For men, a double chin diminishes a masculine jawline and can also make the face look aged. Slimming under the chin and neck can improve the profile and create a youthful appearance for both genders.
How Does Kybella® Work?
Kybella® is FDA-approved to treat submental fat under the chin. The active ingredient is a synthetic deoxycholic acid, which attacks fat cells, damaging the cell. As the damaged cells are reabsorbed by the body, the chin area shrinks. The slimming effect occurs over the weeks following treatment. Some patients may require a few treatments spaced about a month apart to achieve the desired result.
What is remarkable about Kybella® injections is how safe and effective they are for targeted fat loss. Besides side effects from the injection process, like swelling or slight bruising, Kybella® typically does not have any negative side effects for patients. The treatment is completed in a quick office visit.
If you have a double chin and want a non-invasive option to slim your chin and neck, consider Kybella® injections. Contact City Facial Plastics in Manhattan to schedule a consultation to discuss the benefits of Kybella® injections and any of our other cosmetic treatments.
★★★★★
Very thorough work! Dr. Linkov explained my procedure very carefully and always had the patient in mind. I felt as if the experience was personalized to my needs and he created the exact look that I desired. Highly recommend.
Haley Abbott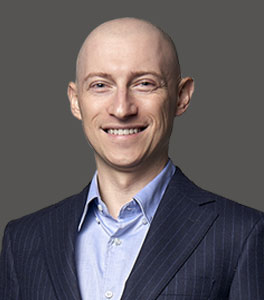 Dr. Linkov is a double board-certified by the American Academy of Facial Plastic and Reconstructive Surgery and the American Board of Otolaryngology-Head & Neck Surgery. A native of New York, Dr. Linkov graduated as a salutatorian from Cornell University and received his Medical Degree at Columbia University College of Physicians and Surgeons. Dr. Linkov conducted advanced head and neck cancer research at the world-renowned Memorial Sloan Kettering Cancer Center. Dr. Linkov is a former Adjunct Assistant Professor at New York University (NYU), where he taught Rhinoplasty.
Dr. Linkov is a top-rated facial plastic surgeon in New York who specializes in lip lift, facelift, rhinoplasty, and hair transplant. He has been named one of the top 5 lip lift surgeons in the United States, is listed in the prestigious SuperDoctors New York™ registry, and has appeared on the Dr. Oz Show, where he discussed the state-of-the-art hair transplantation procedure.