Like all Restylane® products, the Lyft formula uses hyaluronic acid to collect moisture under the skin. The injections begin to work almost immediately, adding volume where it is needed in the face or hands. Restylane® Lyft is designed to work deeper in the dermis and is formulated to create firmer scaffolding for the skin and tissue. This allows it to recreate contours in the face that are lost as the skin loses collagen and fat with age. It can also add volume to the skin on the hands, filling in wrinkles for a more youthful appearance.
Rejuvenation for the Midface
With Restylane® Lyft, deeper smile lines around the nose and mouth can be filled. Lyft also adds volume to the cheeks, creating the roundness that is often lost with age. The injections can be performed in a quick office visit, and the results can last for up to 12 months.
Facial fillers, like Restylane® Lyft, offer beautiful benefits for fighting aging without surgery. The face can look rejuvenated and fresh after just one treatment.
If you are interested in learning more about how facial fillers are used to help enhance your appearance, contact us at City Facial Plastics. We can schedule a consultation for you to explore the different options available, including Restylane® Lyft. Call us today to schedule your appointment.
★★★★★
Dr. Linkov is the next big name in plastics in NYC. He is extremely knowledgeable and skillful. What's most important, he really cares about his patients and always has their best interest. A++ highly recommend!
Jay Feldman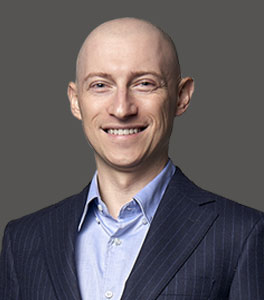 Dr. Linkov is a double board-certified by the American Academy of Facial Plastic and Reconstructive Surgery and the American Board of Otolaryngology-Head & Neck Surgery. A native of New York, Dr. Linkov graduated as a salutatorian from Cornell University and received his Medical Degree at Columbia University College of Physicians and Surgeons. Dr. Linkov conducted advanced head and neck cancer research at the world-renowned Memorial Sloan Kettering Cancer Center. Dr. Linkov is a former Adjunct Assistant Professor at New York University (NYU), where he taught Rhinoplasty.
Dr. Linkov is a top-rated facial plastic surgeon in New York who specializes in lip lift, facelift, rhinoplasty, and hair transplant. He has been named one of the top 5 lip lift surgeons in the United States, is listed in the prestigious SuperDoctors New York™ registry, and has appeared on the Dr. Oz Show, where he discussed the state-of-the-art hair transplantation procedure.