The line of Restylane® facial fillers use hyaluronic acid (HA), the most popular type of dermal filler. It is a naturally occurring sugar found in the body that helps hydrate and add volume to the skin. The role of HA in the body is to deliver nutrients, hydrate skin by holding water and to act as a cushioning agent. There is a reversible agent for HA that can be used to undo the filler if needed. Restylane® has several different formulas of HA with different sizes of particles to address different facial issues.
Which Restylane® Formula is Right for Me?
The difference in the Restylane® formulas is subtle but important. A denser or thicker HA gel creates a firmer effect. This is better for deep smile lines or to add volume to the midface. However, for lips or fine wrinkles, a softer HA gel with smaller particles is needed for a natural look and feel. The basic difference between Restylane®-L, Defyne and Refyne formulas is a slight variation in the thickness of the HA gel. All of which can be used in the midface for smile lines or nasolabial folds.
Refyne is for moderate smile lines
Defyne is better for deeper or more severe lines
Restylane®-L contains lidocaine to minimize discomfort from the injection
If you want to explore the benefits of facial fillers, contact City Facial Plastics to schedule a consultation. We offer several Restylane® formulas and other cosmetic injectables at our clinic in Manhattan.
★★★★★
Dr. Linkov is knowledgable up to date and professional! He truly cares for his patients, has a lot of patience, never gives you the feeling that you are just one more in line to rush out and don't see you as an ATM object like many Drs in this industry. The fact I love the mist about him is that is in favor of drastic changes and with minimal intervention so you will always look natural!
Tali Goldshtein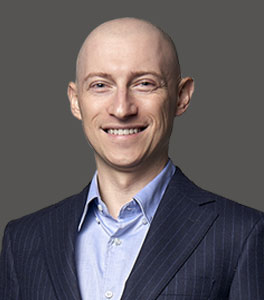 Dr. Linkov is a double board-certified by the American Academy of Facial Plastic and Reconstructive Surgery and the American Board of Otolaryngology-Head & Neck Surgery. A native of New York, Dr. Linkov graduated as a salutatorian from Cornell University and received his Medical Degree at Columbia University College of Physicians and Surgeons. Dr. Linkov conducted advanced head and neck cancer research at the world-renowned Memorial Sloan Kettering Cancer Center. Dr. Linkov is a former Adjunct Assistant Professor at New York University (NYU), where he taught Rhinoplasty.
Dr. Linkov is a top-rated facial plastic surgeon in New York who specializes in lip lift, facelift, rhinoplasty, and hair transplant. He has been named one of the top 5 lip lift surgeons in the United States, is listed in the prestigious SuperDoctors New York™ registry, and has appeared on the Dr. Oz Show, where he discussed the state-of-the-art hair transplantation procedure.