The Restylane® family of hyaluronic acid fillers are each designed to address different levels of volume loss in the skin. With Restylane® Silk, the formula was created to work under the top dermis to give soft, flexible volume. The skin on the lips is thinner, requiring small particles to create a natural look and feel when using dermal fillers. Restylane® Silk is a perfect match, adding flexible volume while creating a fuller, more youthful lip appearance.
Lip Augmentation
While there are permanent procedures available to enhance the lips, Restylane® Silk injections are temporary. The results are almost immediate and last up to 12 months, giving you a chance to experience the difference a lip augmentation can make. However, if you are not happy with the results, the injections can be reversed.
Restylane® Silk is used to fill in lines and wrinkles on and around the lips, as well as add volume for a sensuous mouth. The injections are performed during a quick office visit to our Upper East Side clinic. If you have been considering lip enhancement to improve the shape or fullness of your lips, contact City Facial Plastics today. We can schedule a consultation to discuss facial fillers and other cosmetic options to achieve the beautiful lips you desire.
★★★★★
Very thorough work! Dr. Linkov explained my procedure very carefully and always had the patient in mind. I felt as if the experience was personalized to my needs and he created the exact look that I desired. Highly recommend.
Haley Abbott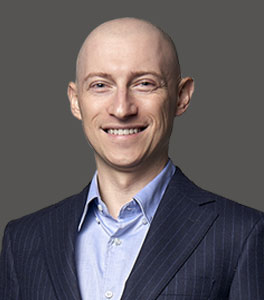 Dr. Linkov is a double board-certified by the American Academy of Facial Plastic and Reconstructive Surgery and the American Board of Otolaryngology-Head & Neck Surgery. A native of New York, Dr. Linkov graduated as a salutatorian from Cornell University and received his Medical Degree at Columbia University College of Physicians and Surgeons. Dr. Linkov conducted advanced head and neck cancer research at the world-renowned Memorial Sloan Kettering Cancer Center. Dr. Linkov is a former Adjunct Assistant Professor at New York University (NYU), where he taught Rhinoplasty.
Dr. Linkov is a top-rated facial plastic surgeon in New York who specializes in lip lift, facelift, rhinoplasty, and hair transplant. He has been named one of the top 5 lip lift surgeons in the United States, is listed in the prestigious SuperDoctors New York™ registry, and has appeared on the Dr. Oz Show, where he discussed the state-of-the-art hair transplantation procedure.