Dr. Gary Linkov is the best-rated facial plastic surgeon with extensive skill and talent in facial artistry. Whether you are considering trying some non-invasive cosmetic injections to smooth away age lines or want to explore more permanent rejuvenation options, meet with Dr. Linkov. You will get a personalized consultation to discuss your goals and desires for improving your appearance. Dr. Linkov, or Dr. Gary as many of our patients refer to him, will listen and give you his recommendation for treatment. Whatever you decide, you can trust that you are in capable, skilled hands when you choose us for your facial cosmetic procedure.
Facial Rejuvenation Options
Do you want to look younger or desire changes to your facial contours? Dr. Linkov and our team at City Facial Plastics can find the right rejuvenation procedure to obtain the results you desire. Every effort is made to ensure your procedure meets and exceeds your expectations, striving for natural, discreet enhancements to your face and neck. Some of the facial rejuvenation options we offer include:

★★★★★
I'll start to say that my experience with dr. Gary Linkov was amazing. He is very warm and tender, listens carefully to what you want done. When it comes to your face, you just can't trust any doctor, however I made a great choice with him, and I dont regret it. Procedure went smooth and painless. He makes you feel calm. I trusted him the whole time with my lip lift . Thank you so much dr. Linkov…also his assistant and his coordinator Bianca. Great team. I recommend this place 100%.
Sylvia Melendez
Enjoy the benefits of feeling and looking your best with facial and neck plastic surgery. Contact City Facial Plastics located in New York City's Upper East Side to schedule your consultation with Dr. Gary Linkov. Learn more about the many procedures we offer to change the story your appearance says about you.
Face Lift Before and After
Face Lift Case 1
1 month status post Jetlyft deepplane facelift and necklift. Notice the improvement in the neck and jawline as well as revolumization of the cheeks. A plastymaplasty was also performed. As part of the Jetlyft approach we performed two sessions of JetPeel lymphatic drainage in the postop setting to resolve the swelling faster. Her incisions are barely visible!
Face Lift Case 2
1 week status post elelyft lip lift and Jetlyft deepplane facelift and necklift to improve the jawline contour, neck, and shorten the philtrum. Notice that volume has been repositioned to the lateral face due to the deepplane approach. The face now appears more heart-shaped and youthful. She will undergo Jetpeel lymphatic drainage massages to help reduce swelling starting at two weeks postop. The swelling will subside over the next few months and the incisions will continue to look better and better.
Face Lift Case 3
A facelift and necklift was done for this lovely woman without general anesthesia and no discomfort during the procedure. Emphasis was placed on the deep muscle of the face to avoid any tension on the skin, which in turn prevents the pulled "sweeped" unnatural look. She was so happy with her new, rejuvenated appearance as she started her new job.
★★★★★
Highly recommend! Dr. Gary helped me with painful lip scar tissue after an accidental fall a year earlier. I've known Gary for 20 years and since the first day knowing him he's grown as a medical professional with an innate sense of detail and kind demeanor. Excellent client follow up and post treatment care.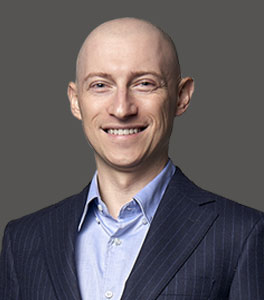 Dr. Linkov is a double board-certified by the American Academy of Facial Plastic and Reconstructive Surgery and the American Board of Otolaryngology-Head & Neck Surgery. A native of New York, Dr. Linkov graduated as a salutatorian from Cornell University and received his Medical Degree at Columbia University College of Physicians and Surgeons. Dr. Linkov conducted advanced head and neck cancer research at the world-renowned Memorial Sloan Kettering Cancer Center. Dr. Linkov is a former Adjunct Assistant Professor at New York University (NYU), where he taught Rhinoplasty.
Dr. Linkov is a top-rated facial plastic surgeon in New York who specializes in lip lift, facelift, rhinoplasty, and hair transplant. He has been named one of the top 5 lip lift surgeons in the United States, is listed in the prestigious SuperDoctors New York™ registry, and has appeared on the Dr. Oz Show, where he discussed the state-of-the-art hair transplantation procedure.