How long a facelift lasts depends on the patient and the techniques used by the plastic surgeon who performs the procedure. Poorly performed facelifts can disappoint patients when their results diminish or appear unnatural. Dr. Linkov uses cutting-edge techniques to give his patients facelifts that are long-lasting and natural-appearing. Whether it is your first facelift or you need a revision facelift, trust Dr. Linkov to achieve excellent results that will meet or exceed your expectations.
Who Needs a Revision Facelift?
It is becoming more and more common for men and women to have 2-3 facelifts to maintain a more youthful appearance. They may begin with a "mini" facelift in their forties or early fifties. Then individuals may upgrade to a traditional facelift when more severe sagging begins to impact their face. Revision facelifts help maintain a more youthful appearance, minimizing the sagging skin and retaining a firmness to the face and neck. Revision facelifts can also be performed on those who are unhappy with the results of a previous facelift to achieve the look they desire.
If you are ready for another facelift or want to explore options to correct issues with a previous facelift, contact City Facial Plastics today. We will schedule a personal consultation with Dr. Linkov to explore the options available for a rejuvenation facelift procedure. Check out our photo gallery to see the excellent results our patients have achieved with facelifts and revision facelifts in our before and after photos.
★★★★★
I searched high and low for a doctor such as Dr. Linkov! When I came in for my consultation, he was gentle, meticulous, and he genuinely cared about my opinion and desires for my procedure. Despite being told by a different facial surgeon that I would not be a good candidate, Dr. Linkov reassured my fears. He is very respectful and I have recommended him to multiple friends. I will definitely come back again in the future for another procedure! Thank you and your team Dr Linkov!!!!
B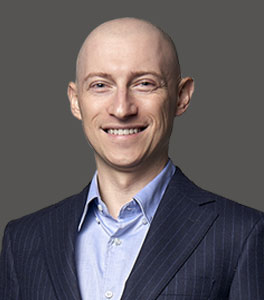 Dr. Linkov is a double board-certified by the American Academy of Facial Plastic and Reconstructive Surgery and the American Board of Otolaryngology-Head & Neck Surgery. A native of New York, Dr. Linkov graduated as a salutatorian from Cornell University and received his Medical Degree at Columbia University College of Physicians and Surgeons. Dr. Linkov conducted advanced head and neck cancer research at the world-renowned Memorial Sloan Kettering Cancer Center. Dr. Linkov is a former Adjunct Assistant Professor at New York University (NYU), where he taught Rhinoplasty.
Dr. Linkov is a top-rated facial plastic surgeon in New York who specializes in lip lift, facelift, rhinoplasty, and hair transplant. He has been named one of the top 5 lip lift surgeons in the United States, is listed in the prestigious SuperDoctors New York™ registry, and has appeared on the Dr. Oz Show, where he discussed the state-of-the-art hair transplantation procedure.