The cheeks play an important role in the youthfulness of your face. Firm skin, with cheek or buccal fat pads in place, create the contours of the face. When the skin loses collagen and elastin as you age, the skin loses elasticity. The skin begins to show lines on the nasolabial fold, these are often called "smile" lines. As the cheek pads lose fat or droop, bags under the eyes can appear, making you look older and tired. A cheek lift using facial fillers addresses these issues and restores a more youthful appearance to your face.
Non-Invasive Cheek Rejuvenation
There are several facial fillers available that can help add volume to the cheek area and create a lift. This can fill smile lines and add contours to the upper cheeks that can lift the skin and hide eye bags. Skin treatments, like laser resurfacing or chemical peels, can also be performed to improve elasticity to the skin with increased collagen and skin tightening. The end result can be rejuvenated cheeks that are lifted and youthful, without surgical intervention.
If you notice your skin sagging, lines or flatness in the cheek region, a cheek lift could restore a more youthful appearance to your face. Contact City Facial Plastics in Manhattan to schedule a cosmetic consultation with Dr. Gary Linkov to determine if a non-surgical cheek lift is right for you.
★★★★★
Dr. Linkov is amazing, he took his time to explain everything to me in detail. He was very kind and had a lot patience when it came to all of my questions. I am looking forward to having my procedure done with a Surgeon that actually cares about their patients and their outcomes. Highly recommend Dr. Linkov!!
Steph G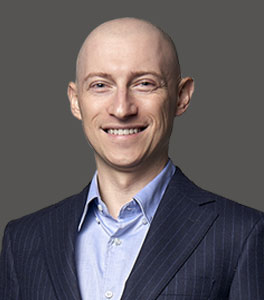 Dr. Linkov is a double board-certified by the American Academy of Facial Plastic and Reconstructive Surgery and the American Board of Otolaryngology-Head & Neck Surgery. A native of New York, Dr. Linkov graduated as a salutatorian from Cornell University and received his Medical Degree at Columbia University College of Physicians and Surgeons. Dr. Linkov conducted advanced head and neck cancer research at the world-renowned Memorial Sloan Kettering Cancer Center. Dr. Linkov is a former Adjunct Assistant Professor at New York University (NYU), where he taught Rhinoplasty.
Dr. Linkov is a top-rated facial plastic surgeon in New York who specializes in lip lift, facelift, rhinoplasty, and hair transplant. He has been named one of the top 5 lip lift surgeons in the United States, is listed in the prestigious SuperDoctors New York™ registry, and has appeared on the Dr. Oz Show, where he discussed the state-of-the-art hair transplantation procedure.