Dr. Gary Linkov is an experienced and skilled facial plastic surgeon who specializes in various facelift techniques. His eye for facial artistry and use of cutting-edge techniques can gently elevate the midface to create a more youthful appearance. Patients experiencing midface lines, lost cheek volume or sagging cheeks can have beautiful results from a midface lift performed by facial plastic surgeon Dr. Linkov. It is often the first procedure used to maintain a youthful appearance, years before a traditional facelift is needed.
Is a Midface Lift Right for You?
Facelifts come in many forms. The midface lift addresses the lower and upper cheeks to lift and recontour this important area of the face. If you have pronounced smile lines, flattened or sunken cheeks or deep bags under the eyes, a midface lift may be right for you. Those dealing with sagging of the jowls, chin and neck, may be better suited for a traditional facelift that addresses these lower areas. To determine the best type of lift to create the anti-aging results you desire, meet with Dr. Linkov for a consultation.
For many, a midface lift can provide a rejuvenating effect on the overall appearance of the face. If you are ready to explore long-lasting solutions to midface aging issues or temporary fillers are no longer giving you the desired result, contact City Facial Plastics to schedule your consultation. We can find the right option to keep you looking and feeling youthful and confident in your appearance.
★★★★★
I'll start to say that my experience with dr. Gary Linkov was amazing. He is very warm and tender, listens carefully to what you want done. When it comes to your face, you just can't trust any doctor, however I made a great choice with him, and I dont regret it. Procedure went smooth and painless. He makes you feel calm. I trusted him the whole time with my lip lift . Thank you so much dr. Linkov…also his assistant and his coordinator Bianca. Great team. I recommend this place 100%.
Sylvia Melendez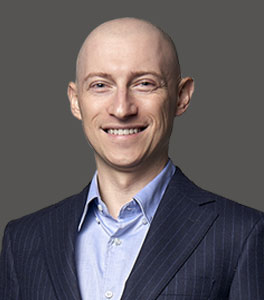 Dr. Linkov is a double board-certified by the American Academy of Facial Plastic and Reconstructive Surgery and the American Board of Otolaryngology-Head & Neck Surgery. A native of New York, Dr. Linkov graduated as a salutatorian from Cornell University and received his Medical Degree at Columbia University College of Physicians and Surgeons. Dr. Linkov conducted advanced head and neck cancer research at the world-renowned Memorial Sloan Kettering Cancer Center. Dr. Linkov is a former Adjunct Assistant Professor at New York University (NYU), where he taught Rhinoplasty.
Dr. Linkov is a top-rated facial plastic surgeon in New York who specializes in lip lift, facelift, rhinoplasty, and hair transplant. He has been named one of the top 5 lip lift surgeons in the United States, is listed in the prestigious SuperDoctors New York™ registry, and has appeared on the Dr. Oz Show, where he discussed the state-of-the-art hair transplantation procedure.