Most people have chubby cheeks as a child that diminish when they become adults. The cheek fat pads create the rounded, cherub appearance that is adorable on children, but may not be appreciated by men and women beyond their teens. A cheek reduction can remove excess fat in the cheek area, creating a slimmer, more angled face shape. Dr. Gary Linkov, MD plastic surgeon can discuss your desired expectations and recommend the best procedure to obtain the results you desire.
Cheek Contouring Options
In most cases, cheek reduction can be achieved with facial liposculpting. Similar to body liposuction, small amounts of fat are removed to contour the shape of the face. In some cases, surgical removal of the buccal fat pads can be performed to create the desired effect. Dr. Linkov's experience, skill and use of advanced techniques will provide facial balance and correct shaping. You are ensured excellent results from your procedure when you trust the best experts at City Facial Plastics.
He may also suggest other procedures to create the facial shape you desire. Chin implants or lip augmentation can help balance facial features, depending on the person and the look they are trying to achieve.
If you have chubby cheeks that you want reduced, contact our team at City Facial Plastics on the Upper East Side of NYC. We will schedule your consultation to meet with Dr. Linkov to determine the best procedure to get the facial shape and look you desire.
★★★★★
I cannot say enough about Dr. Linkov and his staff. From the initial consult to day of surgery and post op appointments, I have had nothing but an outstanding experience. During the consult Dr. Linkov went over everything in detail and was honest compassionate throughout. I didn't feel rushed and he answered all my questions. Leading up to the surgery, Bianca, the receptionist, was amazing. She was very responsive/professional with all my questions, and all the necessary pre-operative preparations that needed to be done. During the surgery Dr. Linkov and his team were wonderful. I felt comfortable and calm during a long surgery. Dr. Linkov followed up afterwards to make sure I was doing well. If I could give more than 5 stars I would! Highly recommend!
Dana Lee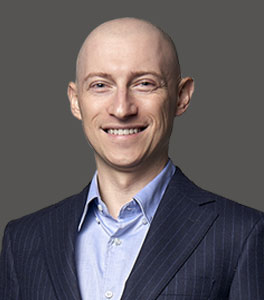 Dr. Linkov is a double board-certified by the American Academy of Facial Plastic and Reconstructive Surgery and the American Board of Otolaryngology-Head & Neck Surgery. A native of New York, Dr. Linkov graduated as a salutatorian from Cornell University and received his Medical Degree at Columbia University College of Physicians and Surgeons. Dr. Linkov conducted advanced head and neck cancer research at the world-renowned Memorial Sloan Kettering Cancer Center. Dr. Linkov is a former Adjunct Assistant Professor at New York University (NYU), where he taught Rhinoplasty.
Dr. Linkov is a top-rated facial plastic surgeon in New York who specializes in lip lift, facelift, rhinoplasty, and hair transplant. He has been named one of the top 5 lip lift surgeons in the United States, is listed in the prestigious SuperDoctors New York™ registry, and has appeared on the Dr. Oz Show, where he discussed the state-of-the-art hair transplantation procedure.