What Is Neck Liposuction?
Neck liposuction, or liposuction of neck fat, involves using a suction-based cannula to permanently remove fat from the neck area under the chin. This can frequently create a major improvement in the frontal and profile views and can accentuate the jawline. The neck liposuction procedure is frequently performed together with a facelift to address the aging face, but it can also be performed alone to improve neck fat deposits.
The face and neck are judged as one when discerning someone's age and vitality. For some people, the neck has a heaviness that may be out of place compared to the rest of their face and physique. The fullness in the neck, sometimes referred to as a "double chin" can make a person self-conscious and encourages one to seek out treatment. One excellent long-term solution is neck liposuction.
Who Is a Good Candidate for Neck Liposuction?
The most important aspect of neck liposuction is the proper candidate selection. The best candidates for this type of liposuction as a standalone treatment have the following characteristics:
Relatively young (<50 years old)
Limited or no jowling
Limited or no excess neck skin
No platysmal banding
Fullness attributed to the superficial submental fat
Realistic expectations
Neck liposuction procedure can also be combined with a facelift or other aging face procedures. Male neck liposuction is growing in popularity.

★★★★★
Dr. Linkov is the next big name in plastics in NYC. He is extremely knowledgable and skillful. Whats most important, he really cares about his patients and always has their best interest. A++ highly recommend!
Jay Feldman
What Is the Relevant Anatomy for Neck Liposuction?
There are certain important landmarks that must be considered during neck liposuction, including:
Jawline ("mandible", upper extent of liposuction)
Facial notch (for a path of the marginal mandibular nerve)
Sternocleidomastoid muscles (lateral extent of liposuction)
Hyoid bone (lower extent of liposuction)
Dr. Linkov is a celebrity plastic surgeon in Manhattan's Upper East Side who takes the time to mark out these landmarks in advance of the procedure to improve the safety and accuracy of the procedure.
How Is the Neck Liposuction Procedure Done?
Neck liposuction done as an individual procedure is usually performed under local anesthesia with or without oral sedation. If additional procedures are incorporated then deep (twilight) sedation may be indicated.
The general steps of liposuction of neck fat include:
Marking (planned incision and landmarks)
Local anesthesia (1% lidocaine with 1:100,000 epi or tumescence)
Incision (small incision 5-10mm is made at the submental crease)
Liposuction (using a cannula with either a syringe or aspirating machine)
Closure (removable or dissolvable suture and bandage)
How to Prepare for Neck Liposuction?
Once you have decided to undergo neck liposuction, Dr. Linkov at City Facial Plastics in UES, Manhattan will discuss in detail how to prepare for your procedure. There are a few steps you should take before your neck liposuction NYC procedure in order to get the best results.
These steps include:
Avoiding certain medications and supplements that may thin the blood, such as:

NSAIDs – ibuprofen (Motrin) and naproxen
Aspirin
Vitamin E

Stop smoking, as tobacco products can decrease blood flow to the skin and compromise the healing of the surgical site
Pick up medications at the pharmacy, as your doctor will likely prescribe you certain medications, such as:

An antibiotic
Pain medication
A sedative medication (optional)
What Is the Recovery From Neck Liposuction?
After the neck liposuction procedure and before you leave the office, antibiotic ointment is applied to the incision line and a head wrap bandage is applied. Bruising and swelling are expected for 1-2 weeks. The skin sutures may be removable or dissolvable, depending on surgeon preference and your skin type. Light activity is recommended for 2 weeks following surgery.
The face and neck are judged as one when discerning someone's age and vitality. For some people, the neck has a heaviness that may be out of place compared to the rest of their face and physique. The fullness in the neck, sometimes referred to as a "double chin" can make a person self-conscious and encourages one to seek out treatment. One excellent long-term solution is neck liposuction.
Following liposuction of neck fat, the final results depend on the ability of an individual's skin to contract and stick to the underlying tissue. It may take up to 6 months to see the final result, and the degree of change can be somewhat unpredictable.
What Are the Risks and Complications of Neck Liposuction?
The risks and complications of neck liposuction include:
Bleeding
Infection
Nerve injury
Undercorrection (fullness remains)
Overcorrection  (unmasking of platysmal bands)
Skin irregularities
Asymmetry
Is Neck Liposuction Permanent?
The results of this procedure can be permanent assuming that the patient's weight does not change. Also, as we age skin laxity increases and this may lead to an aged neck appearance even if the submental fat has previously been appropriately removed.
Can Neck Liposuction Help Sleep Apnea?
There is limited evidence to suggest that neck liposuction procedure helps improve sleep apnea. Obstructive sleep apnea is a multifactorial condition that mostly involves many internal structures of the head and neck. The impact of subcutaneous submental fat removal is slim to none when it comes to sleep apnea.
What Are the Alternatives to Neck Liposuction?
There are a few alternatives to traditional neck liposuction to address submental fat, including:
Kybella (deoxycholic acid) – Chemical lipolysis
Coolsculpting – Cryolipolysis
Facetite – Radio-Frequency Assisted Lipolysis
Profound – Radio-Frequency Microneedling
Facelift – Can address superficial and deep neck structures
Neck lift – Can address superficial and deep neck structures
What Is the Cost of Neck Liposuction?
The neck liposuction cost in NYC will vary based on several factors. The location and expertise of the surgeon are two of the main factors that will determine how much neck liposuction will cost. Do not use price as the only indicator of quality. Instead, assess reviews, photos, and get to know your surgeon prior to making a decision.
Why Choose Dr. Linkov for Neck Liposuction?
Dr. Gary Linkov is a board-certified facial surgery doctor in New York. Given his extensive training in head and neck surgery, he has special expertise in the anatomy of the face and neck. He will safely and effectively perform your neck liposuction with beautiful and natural results. You can view some before and after photos from real patients who underwent liposuction with Dr. Linkov below:
Neck Liposuction Before and After
Create a More Defined Chin, Jawline and Neck
The problem with excess fat on the neck and under the chin is that it can form even on height/weight proportionate individuals. Diet and exercise will not help remove this targeted fat accumulation. Neck liposuction may be the answer if you have a double chin that detracts from your chin or jawline definition or a thick neck that looks out of place.
With neck liposuction, double chins can be removed and neck thickness can be decreased. This will improve the overall appearance of your neck and face, especially your profile. Men can enjoy a more masculine jawline, and women can improve their profile and restore a svelte neck to adorn with jewelry.
If you have excess fat accumulating under your chin or on your neck, contact City Facial Plastics in Midtown, Manhattan today. We can schedule your consultation with the best-in-class plastic surgeon in New York Dr. Linkov to explore options, including neck liposuction, to give you the slimmer neck or chin you desire.

★★★★★
Dr. Linkov performed submental liposuction on me and I couldn't be happier with the results! He has amazing bedside manner: he took the time to listen to my concerns and explain them thoroughly; he made sure that I left with no questions. In addition, Dr. Linkov told me that I should expect a subtle change as opposed to something drastic. I love how honest he is about the procedure, unlike some other doctors who advertise drastic change and not delivering them. Even tho Dr. linkov said that the results would be subtle, I am so happy to with the results which really have tightened up the jawline and gave me more definition. I can't thank Dr. linkov enough!
Yujiao Zhang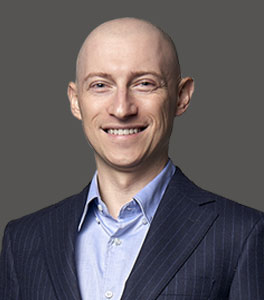 Dr. Linkov is a double board-certified by the American Academy of Facial Plastic and Reconstructive Surgery and the American Board of Otolaryngology-Head & Neck Surgery. A native of New York, Dr. Linkov graduated as a salutatorian from Cornell University and received his Medical Degree at Columbia University College of Physicians and Surgeons. Dr. Linkov conducted advanced head and neck cancer research at the world-renowned Memorial Sloan Kettering Cancer Center. Dr. Linkov is a former Adjunct Assistant Professor at New York University (NYU), where he taught Rhinoplasty.
Dr. Linkov is a top-rated facial plastic surgeon in New York who specializes in lip lift, facelift, rhinoplasty, and hair transplant. He has been named one of the top 5 lip lift surgeons in the United States, is listed in the prestigious SuperDoctors New York™ registry, and has appeared on the Dr. Oz Show, where he discussed the state-of-the-art hair transplantation procedure.